Scotland's transport minister has called for an investigation into the running aground of a ferry on Orkney to be completed "sooner rather than later".
Smoke was detected in the engine room of the MV Pentalina on Saturday night before it became grounded near the village of St Margaret's Hope on the island, leading to the evacuation of 60 passengers, including three children and an infant.
Helen Inkster, managing director of operator Pentland Ferries, said all passengers were "safe and well" when they were evacuated, with the Maritime and Coastguard Agency (MCA) conducting a survey before the Marine Accident Investigation Board (MAIB) are expected on Tuesday.
Initial reports suggest the ferry suffered from a "sudden mechanical failure", according to the MCA.
Speaking to the BBC on Monday, Scottish transport minister Kevin Stewart said: "Obviously this is a UK reserved matter, the MAIB look at any situation that has occurred aboard vessels, any accident, and I'm quite sure that they will report back to the MCA around about their findings."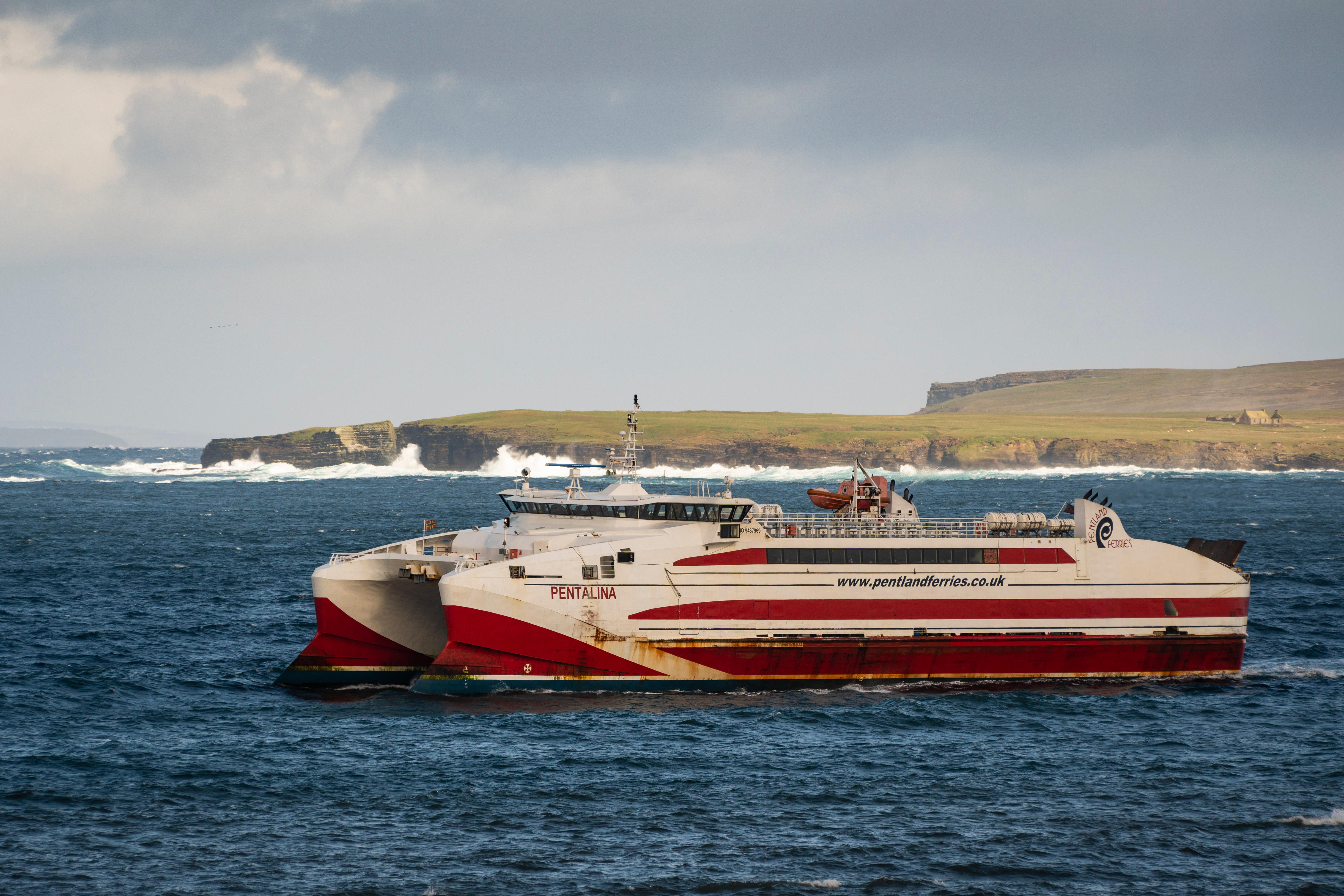 "We have to get to the bottom of what happened here and I hope that happens sooner rather than later."
Lib Dem MSP Liam McArthur – who represents Orkney – said earlier in the same programme that local rumours suggested pressure had been applied to the MCA to deliver a safety certificate to the vessel so another that was previously on the route – the MV Alfred – could be leased to Scottish Government-owned ferry operator CalMac.
Mr Stewart said: "I'm not aware of any pressure that has been put on the Maritime and Coastguard Agency and I don't think it would be the kind of organisation that could be pressurised. to be honest with you."
Speaking about the impact of the accident on the route, while the Pentalina is out of service Mr Stewart said that – as of Monday – Northlink Ferries' summer timetable will be running, including three daily sailings between Scrabster and Stromness.
Also on the same programme, Scottish Tory transport spokesman Graeme Simpson called for an investigation into why the safety certificate was given to the Pentalina just weeks before it ran aground.
"I'm on the same page as the RMT on this," he said.
"There needs to be a full investigation into what's gone on, why was that vessel given approval, only to then break down?"