NatWest Group has become the latest major British bank to beat profit expectations despite seeing a jump in customers withdrawing money at the start of the year.
The group reported an operating profit before tax of £1.8 billion in the first three months of the year.
It comes in well ahead of analysts' expectations at £1.6 billion for the quarter and more than 50% higher than the £1.2 billion recorded this time last year.
It follows rival bank Barclays posting a better-than-expected quarterly profit and its largest in at least 12 years.
NatWest Group, which includes Royal Bank of Scotland and Ulster Bank, also saw its total income surge by more than a third over the period, helped by higher interest rates which makes it more expensive to borrow.
Excluding that, £11 billion flowed out of the bank, or 2.6% of its total deposits, which NatWest said was a result of higher tax payments at the start of the year, fiercer competition for better savings rates and market volatility.
It also revealed it saw a growing number of people using its fixed-term savings products in the first quarter as people looked to make the most of higher interest rates.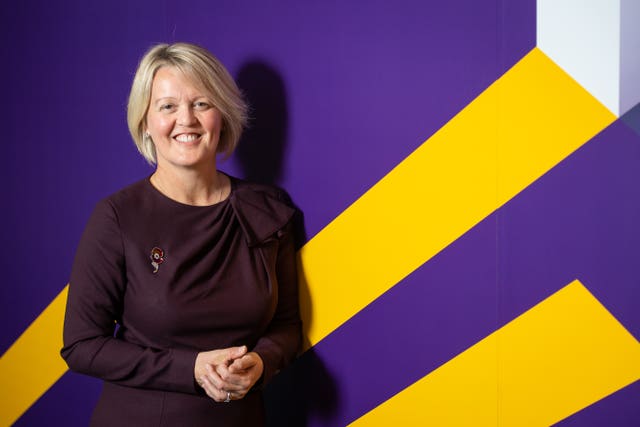 She said: "Through a period of significant disruption and uncertainty, we continue to stand alongside the people, families and businesses we serve, providing targeted support and growing our lending responsibly.
"Our disciplined and consistent approach to risk management means that arrears and impairments remain low.
"By monitoring customer behaviour and looking closely for signs of financial distress, we are able to put in place proactive measures to help those who are struggling right now and those who are worried about the future."
But she added: "We have seen customers behaving really rationally around their financial affairs.
"We have seen some pay down of expensive debt, and some people looking to pre-pay mortgages… and then there is a little bit more competition for deposits, which we're very comfortable with."
She also said the volatility in the banking industry earlier this month, sparked by the failures of the US's Silicon Valley Bank and Credit Suisse, "doesn't really resonate" with people in the UK, so the bank was cushioned from any adverse reaction from customers.
Earlier this week, NatWest's chairman Howard Davies blamed the banks' demise on "poor risk management and long-standing, idiosyncratic challenges" rather than any wider banking sector weaknesses.
Nevertheless, investors did not appear reassured by the comments and NatWest's share price dropped by nearly 6% on Friday morning.