A ring and bracelet previously owned by the Duchess of Windsor Wallis Simpson have sold for £42,000 at auction in Belfast.
The sale of the emerald and diamond ring and bracelet, that took place at Bloomfield Auctions in Belfast, also saw the sale of a Harland and Wolff minute book chronicling the years 1918-1927 for £2,600.
Mrs Simpson received the items of jewellery as a gift from her husband, the Duke of Windsor, who had abdicated as king.
The jewellery was later sold to Esther McCreery, a well-known socialite, who had met the royal couple through her role as a liaison for the American Embassy in the Bahamas.
"I am delighted with what the emerald and diamond bracelet and ring has fetched at auction. The pair is one of the most stunning items of jewellery I have ever had on sale at the auction house," he said.
The Harland and Wolff minute book that was sold for £2,600 contains various historical references.
Mr Bennett said: "This book is a unique piece of history, believed to contain records of the first minutes taken immediately after the First World War, chronicling the years 1918-1927.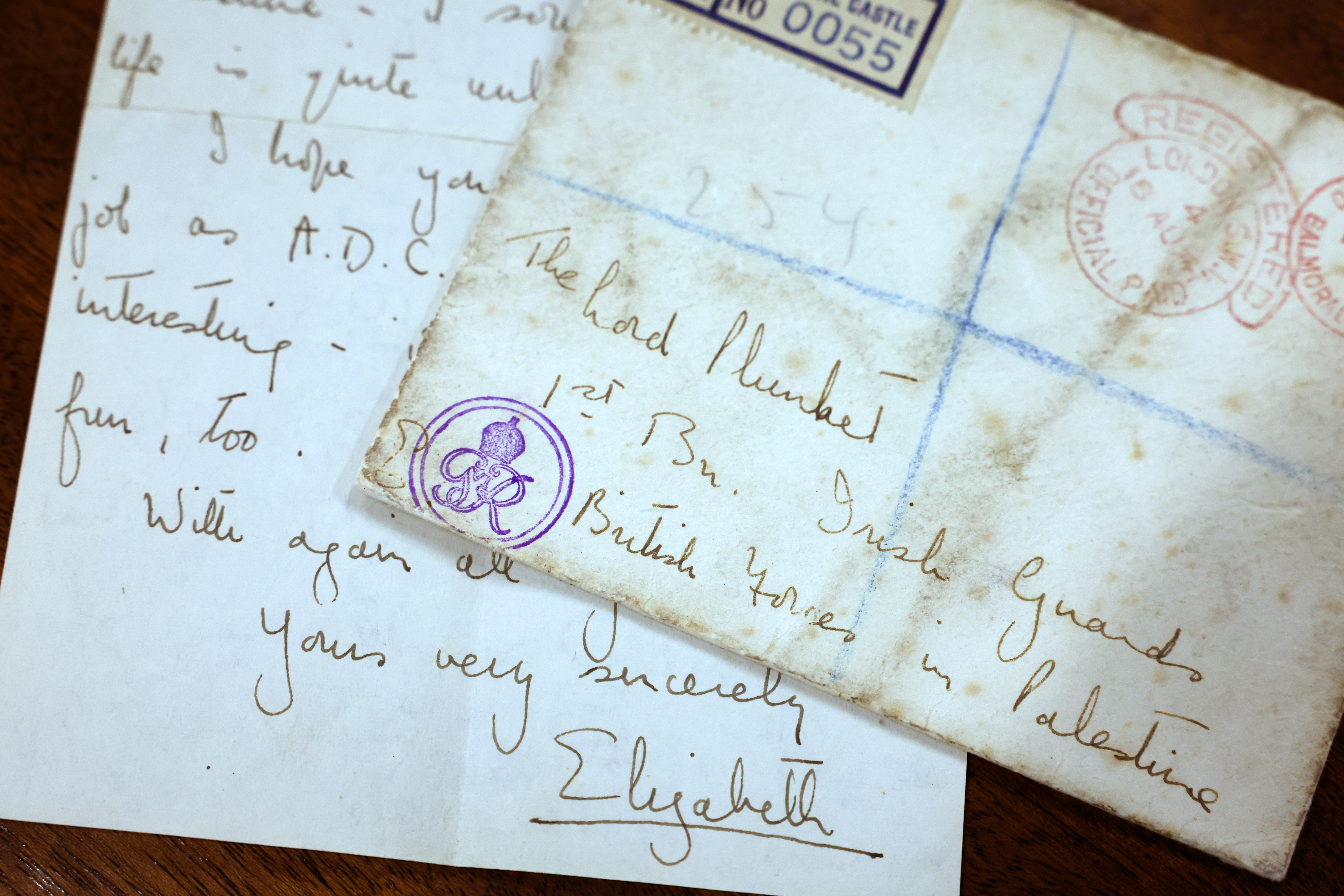 Also featured in the sale was an original handwritten letter by the late Queen Elizabeth II, addressed to Lord Plunkett on the occasion of his engagement, which sold for £1,100.
Mr Bennett said the expectation in the run-up to Charles's coronation had generated significant interest in the items.
"I knew there would be a great amount of interest from around the globe for these royal items, which is no surprise given King Charles III's upcoming coronation," he said.
"I was also particularly pleased with the sale of the seven-piece silver tea service, used to entertain the young Duke of Edinburgh at a polo match in the United States, which made £8,000 at auction."