Two bereaved parents campaigning to raise awareness of gambling-related suicide have insisted stronger action is needed to tackle the problem, including an end to all gambling advertising.
Liz and Charles Ritchie, who set up the charity Gambling with Lives following the death of their 24-year-old son Jack in 2017, welcomed some parts of the Government's long-awaited proposals to tackle addiction but said the plans are just the beginning.
The couple, from Sheffield, have long argued that gambling-related suicide is directly linked to addictive betting products and the industry's "predatory" marketing practices.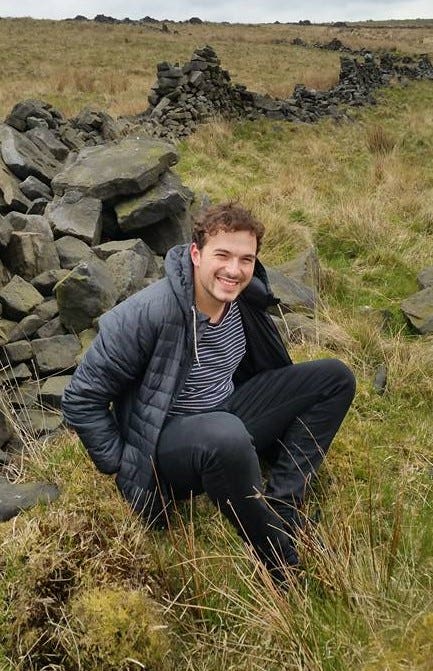 On Thursday, Culture Secretary Lucy Frazer announced that gambling companies will be forced to step up checks "to better protect even those unable to afford small losses", and plans to include maximum stakes for online slot machines of between £2 and £15 for all customers subject to consultation.
The Government also announced a new statutory levy which will see gambling companies required to fund more groundbreaking research, education and treatment.
She said: "After a long fight we've won concessions on some of the key areas but so much more needs to happen to reduce the horrendous harm caused by one of the most loosely regulated gambling industries in the world.
"We've won the argument against a powerful gambling lobby but this is just the beginning. There's another family devastated by gambling suicide every day, and we won't stop until the deaths do."
Mr Ritchie called for a gambling advertising ban, as well as a greater reduction in stake sizes to protect people.
He said: "We now need to push further for an end to all gambling advertising, we need preventative affordability checks when losses reach £100 a month, and we need to do more to make the most dangerous products safer, further reducing stake sizes and play speeds.
"Only then will we be able to see a real reduction in the deaths caused by gambling."
He said: "We welcome the Government finally acting, but nothing has changed yet. We desperately need the Gambling Commission to enact these reforms and not drag their feet.
"Government must now go much further, remove the influence of the gambling industry, and give a greater role to the Department of Health in regulation."
Teacher Jack Ritchie died in Vietnam in November 2017.
In March 2022, Sheffield coroner David Urpeth said that Mr Ritchie's death was a "stark reminder of the terrible consequences that can flow from an addiction to gambling", adding that the information about the dangers of gambling available at the time "was woefully inadequate and failed to meet Jack's needs".
Speaking after the inquest, Mr and Mrs Ritchie said their son "was abused by parasites who inflict life-threatening illness for profit".
Mr Ritchie, a former civil servant, collated worldwide research in 2018 to conclude that between 250 and 650 people in the UK take their lives each year because of gambling.