Sinn Fein's vice president Michelle O'Neill has announced that she will attend the coronation of the King.
The party's leader at Stormont said the gesture demonstrated her commitment to building good relations and advancing peace and reconciliation.
Ms O'Neill would be in line to become Northern Ireland's First Minister if the current powersharing impasse is resolved and devolution returns in Belfast.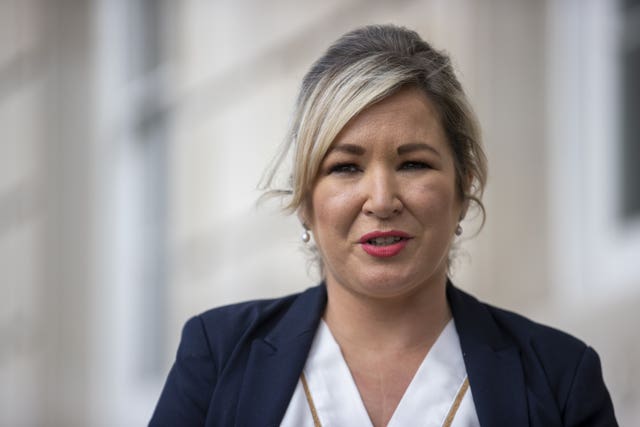 The move to attend the coronation is the latest signal of the vastly improved relations between the republican movement and the monarchy since the outset of the peace process in Northern Ireland.
"I have accepted an invitation to attend the coronation of King Charles III," said Ms O'Neill.
"We are living in a time of great change. A time to respect our differing and equally legitimate aspirations, a time to firmly focus on the future and the opportunities that the next decade will bring.
"I am an Irish republican. I also recognise there are many people on our island for whom the coronation is a hugely important occasion.
"I am committed to being a First Minister for all, representing the whole community, building good relations between the people of these islands, and advancing peace and reconciliation through respectful and mature engagement.
"Therefore, as First Minister Designate, I will join President of Ireland Michael D Higgins, international figures, church leaders, other party leaders and the Assembly Speaker Alex Maskey for the coronation in London."