The Duke of Sussex has described his "very difficult relationship with the tabloid press in the UK" in evidence before the High Court as part of his claim against publisher News Group Newspapers (NGN) over allegations of hacking.
Harry, 38, is suing the publisher over alleged unlawful information gathering at The Sun and the now-defunct News Of The World, claiming that his private information was unlawfully accessed from as early as 1994 to as late as 2016.
While NGN has settled numerous hacking claims in relation to the News Of The World, the publisher denies illegal activity at The Sun.
On Tuesday, lawyers for the publisher began a bid to have Harry's claim thrown out – along with a similar claim by actor Hugh Grant – on the basis they have been brought too late.
In a wide-ranging 31-page witness statement, Harry made a number of serious allegations against journalists and senior executives for the publisher, as well as against the wider UK tabloid industry.
He described his and the Duchess of Sussex's move to the US being, "in large part … due to the constant intrusion, inciting of hatred and harassment by the UK tabloid press into every aspect of our private lives", and said it had a "devastating impact" on their mental health and wellbeing.
He added: "We were also very concerned for the security and safety of our son, as well as ourselves.
"It is no secret that I have had, and continue to have, a very difficult relationship with the tabloid press in the UK."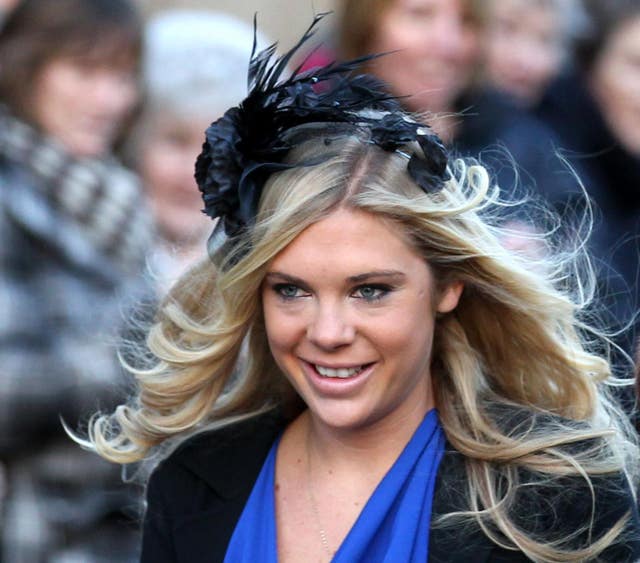 He added: "I would become immediately suspicious of anyone that was named in a story about me, or anyone who would benefit from that story.
"I felt that I couldn't trust anybody, which was an awful feeling for me, especially at such a young age.
"As I am uncovering the true nature, as well as extent, of the unlawful activities carried out by NGN's journalists and senior executives towards me, I feel somewhat relieved to know that my paranoia towards my friends and family had, in fact, been misplaced, although feel sad for how much it impacted my adolescence, and some of my relationships with those I suspected of leaking at the time – as NGN's conduct led me to believe – wrongly it now seems."
The duke described the impact on his long-distance relationship with Chelsy Davy, alleging journalists knew she when she was arriving in Heathrow as a result of "blagging her flight details" to have photographers at the ready.
He said in the statement: "There was nowhere that was 'off limits' for the defendant's newspapers.
"There was no down time or escape. It felt like we were under 24-hour surveillance.
"I remember that whenever Chelsy and I went on a trip to a small island off the coast of Mozambique, to try and get away from all the madness and enjoy some peace and quiet, journalists and photographers from NGN and the other tabloids would literally turn up and book into the hotel before we got there.
"I now believe they had blagged our flight details and hotel bookings and/or intercepted our voicemails.
"We were never on our own and able to enjoy each other's company away from the prying eyes of the tabloids.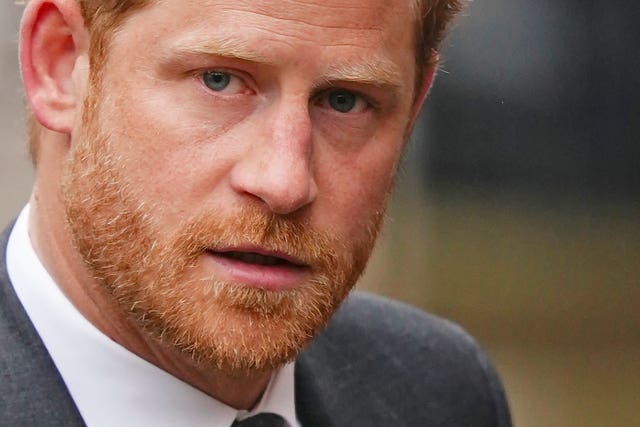 He added: "We could also never understand how private elements of our life together were finding their way into the tabloids, and so our circle of friends became smaller and smaller as we naturally began to suspect people around, as that was what the tabloids suggested in the stories they wrote, a lot of the time sourced to a 'friend,' no doubt to throw us off the scent.
"I remember finding it very hard to trust anyone, which led to bouts of depression and paranoia.
"Of course, now that we know that this information was almost invariably obtained by unlawful means, these friendships were lost entirely unnecessarily, which is a matter of huge regret for me."
Harry claimed the first time he was aware of anything to do with phone hacking was when his brother asked him if he had received a voicemail in which William had pretended to be Chelsy, but Harry couldn't remember it and was unable to find it.
Following the conversation, he said an article was published in the News Of The World in April 2006 which "repeated virtually verbatim" the message William had left, adding that the newspaper's former royal editor had "probably deleted it".
The duke denied claims by NGN that he had knowledge as early as 2012 which would have allowed him to bring a claim against the publisher much sooner, and said he was not consulted by other members of the royal family or shown disclosure regarding potential evidence of unlawful information gathering.
He said: "In those days, I may have been considered to be something of a 'hot head' and therefore that may explain why I wasn't consulted and why I wasn't shown any of the disclosure.
"However, I just wasn't. No doubt the extent of the disclosure – which I only saw for the first time after I commenced my claim (in) … 2019 would have infuriated me and I would have insisted that I be allowed to take action, especially given my extremely difficult relationship with the press at that time, as described above.
"However, in light of the secret agreement that was in place between the institution and senior executives at NGN whereby members of the royal family would have to wait until the end of the mobile telephone voicemail interception litigation to have their claims dealt with so as to avoid having to sit in the witness box, this was not going to be possible and therefore I was deliberately kept out of the loop and, instead, members of our household were put forward as claimants on the back of this disclosure to show the public that the institution were being proactive and taking the matter seriously, as described above."
Harry described meeting James Murdoch, the younger son of NGN's proprietor Rupert Murdoch, at a Google camp and thinking they were "kindred spirits of sorts".
He said: "He made a real effort to try and come and talk to me despite my security detail trying to keep me away from him – presumably they thought I'd get into a heated argument with him or worse. I got the distinct impression that, having broken away from the cult that is the Murdoch dynasty, he was starting to show signs that he wanted to do things differently and to make amends for the past.
"Given that he had broken away from his family's history, and I was about to do the same with mine, I felt that we were kindred spirits of sorts.
"My wife and I subsequently had a Zoom call with him and his wife when I was on the Aspen Commission for Digital Information.
"I also remember congratulating him for going in a different direction to his father when I was interviewed by Gayle King on stage at a JP Morgan event in March 2020, as I knew he was in the audience."