A Conservative peer who is leading a Government review into how the Civil Service operates has called for a more "robust culture" in Whitehall.
Lord Francis Maude said the system needs to be less "mealy-mouthed about 'politicisation'" in the wake of Dominic Raab's resignation and his claims that Civil Service "activists" had been working against him.
Mr Raab resigned as deputy prime minister and justice secretary on Friday after an investigation into bullying accusations found he acted in an intimidating and aggressive way with officials in behaviour that could have amounted to bullying.
He suggested ministers could be given more say in the appointments of civil servants.
"We need a much more robust culture, with less groupthink, more rugged disagreement, and the confidence to both offer challenge and to accept it," the former Cabinet Office minister said.
"That includes accepting candid feedback. Today there is no external accountability for the quality of advice, other than to ministers.
"There could be value in regular external audits by qualified outsiders, with published results."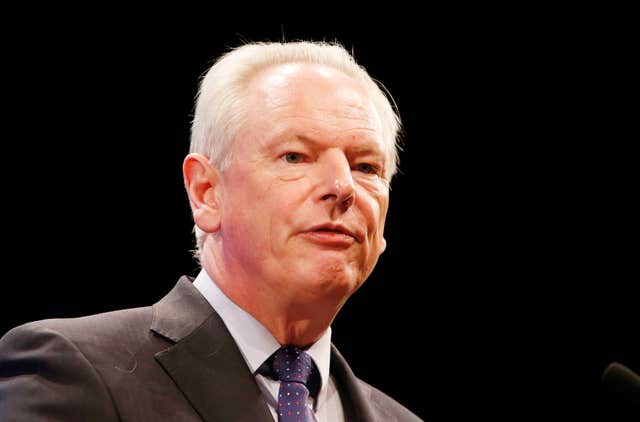 "In France, permanent civil servants often have overt political affiliations, and it causes few problems. In Australia, permanent civil servants in ministers' private offices are released from the obligations of political impartiality, and can take part in party political activity," he said.
"We don't need to go that far, but the key, as always, is transparency and pragmatism.
"Without a much closer alignment between accountability and authority, we will see tensions build and relationships fracture," Lord Maude added.
"Our system can be made to work but it needs change – difficult and sustained change. And it needs to start soon."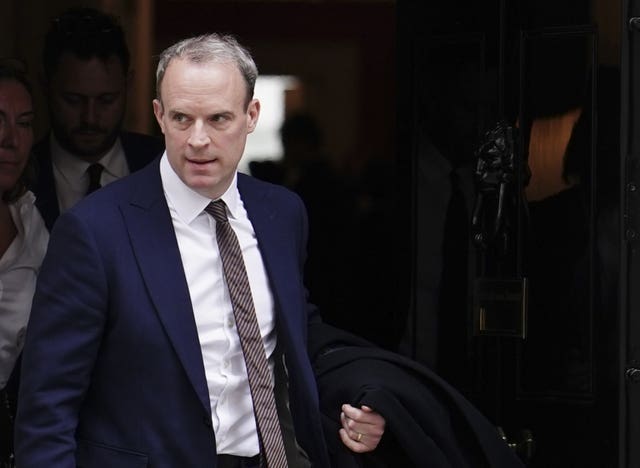 Speaking to The Sun on Sunday, he said the complaints had been timed, and agreed with the reporter's summary that his accusers had "smelt blood".
"If you look at the timing of these complaints – stored up over four-and-a-half years, all submitted on the same day – and one submitted four weeks later," he told the newspaper.
"It looks like it was co-ordinated and concerted and therefore politicised attack rather than a genuine raising of concerns through proper process in the proper way."
After announcing his decision to quit, the former deputy prime minister lashed out at what he called "activist civil servants" who were able to "block reforms or changes through a rather passive-aggressive approach" when dealing with ministers.
But Lord McDonald, who gave evidence to Adam Tolley KC's bullying investigation to provide background context for complaints against Mr Raab, said he "saw no evidence" of what he was alleging.
The peer told BBC Radio 4's Today programme: "I disagree strongly with Mr Raab. I think all the civil servants I saw working for Dominic Raab worked very hard for him in the way they are required to do.
"There is no Civil Service activism, there is no Civil Service passive aggression, there is no separate Civil Service agenda.
"I saw no evidence of a small group of activists trying to undermine a minister. The issue is a minister's behaviour."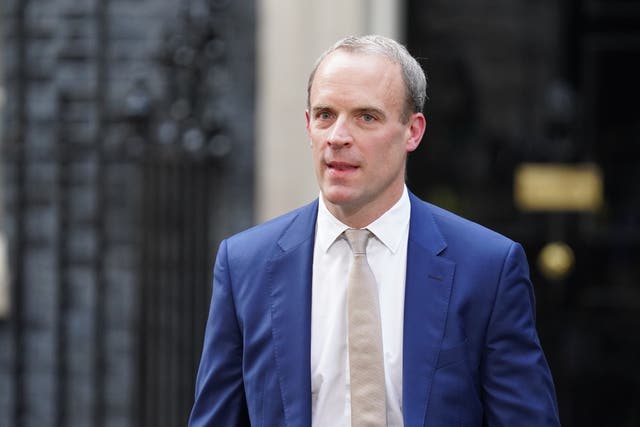 The lawyer concluded that Mr Raab engaged in an "abuse or misuse of power" that "undermines or humiliates" while he was foreign secretary.
Mr Raab's conduct in the department had a "significant adverse effect" on one colleague and he was also found to have been intimidating to staff by criticising "utterly useless" and "woeful" work while justice secretary.
Though he stopped short of describing the conduct as bullying, Mr Tolley's findings were consistent with what he said would amount to the offence under the Ministerial Code.