The SNP has been described as the "most transparent party" by its depute leader despite a police probe into finances.
Keith Brown acknowledged the "internal challenges" facing the SNP but said First Minister Humza Yousaf is addressing outstanding transparency concerns.
A transparency row erupted within the party after former chief executive Peter Murrell resigned after denying the party had dropped around 30,000 members, a claim which the SNP then confirmed was accurate.
Police are investigating how more than £600,000 of donations earmarked for independence campaigning were spent, with Mr Murrell and former treasurer Colin Beattie arrested and then released without charge pending further investigation.
When challenged on the remark, he added: "You can't just gloss over the fact they haven't misled us (on party numbers), they haven't told you.
"We are the most transparent, most successful party … in Scotland.
"We have to increase that transparency. It is my ambition – and I know that it's Humza's – to make sure that we are the most transparent party in Scotland and that we set the standard for transparency and shame other parties."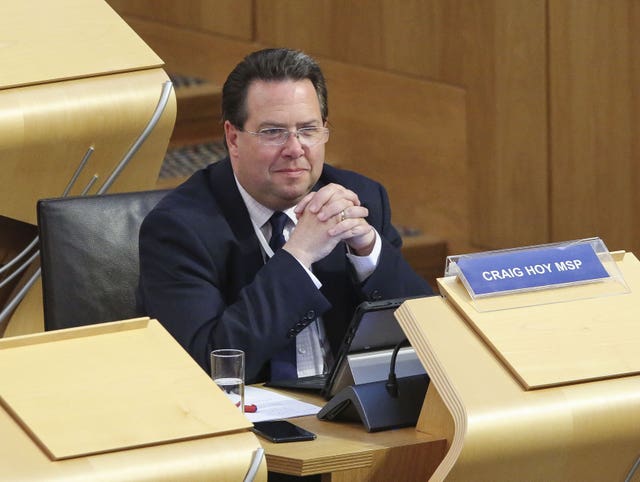 In an earlier interview with Sky News, Mr Brown also said he had not been notified until recently that party auditors Johnston and Carmichael had resigned.
The First Minister only learned of the revelation after he replaced Nicola Sturgeon in the top job – despite the auditors stepping aside in around October.
Mr Brown said he only became aware "shortly" after the news became public. However, he said it was standard practice that Mr Yousaf would not have known prior to taking the role as he was not on the party's national executive committee where these issues were discussed.
The SNP are searching for new accountants in time for the submission of audits to the Electoral Commission in July.
Following the interview, Mr Hoy said: "Keith Brown must be living in a parallel universe to claim that the SNP are one of the 'most transparent' political parties in the UK.
"If the shocking events of the last few weeks have proved anything, it's that the SNP's addiction to secrecy goes even deeper than anyone thought.
"The SNP is in meltdown and Keith Brown's attempt to dismiss the arrests of his party colleagues as merely 'internal challenges' is simply laughable."
Jackie Baillie, Scottish Labour's deputy leader, said that "Keith Brown's performance was almost Oscar worthy, but you can't claim the SNP is the most transparent party in the country and then moan about how they all ignored your plans to make the party more accountable".
"The truth that both Mr Brown and the Scottish public know is that a culture of secrecy and cover-up has been allowed to fester at the heart of the SNP," she said.