Ofsted chief Amanda Spielman has said she has no "reason to doubt" the inspection before the death of headteacher Ruth Perry.
Ms Perry, who was headteacher at Caversham Primary School in Reading, took her own life in January while waiting for an Ofsted report which downgraded her school to the lowest possible rating, her family said.
Pressure has been mounting on the schools watchdog in England following the incident, but its chief inspector has defended the system used to give rankings.
"From what I've seen, I don't have any reason to doubt the inspection.
"Inspection is a sensitive process. We are there looking for children, looking for whether education is right for children, looking at whether protecting children's welfare is happening the way it should.
"Sometimes that can mean we have very difficult, very sensitive conversations in an inspection. Our inspectors are trained, prepared, they've all worked in schools themselves, they really understand what it feels like at the receiving end."
She acknowledged that a culture of fear exists around school inspections, but said the "vast majority" of schools have a "positive and affirming experience".
An inspection report, published on Ofsted's website in March, found Ms Perry's school to be "good" in every category apart from leadership and management, where it was judged to be "inadequate".
Ms Spielman has refused to drop one-word assessments, which have been criticised for being too simplistic, saying they are easier for parents to understand.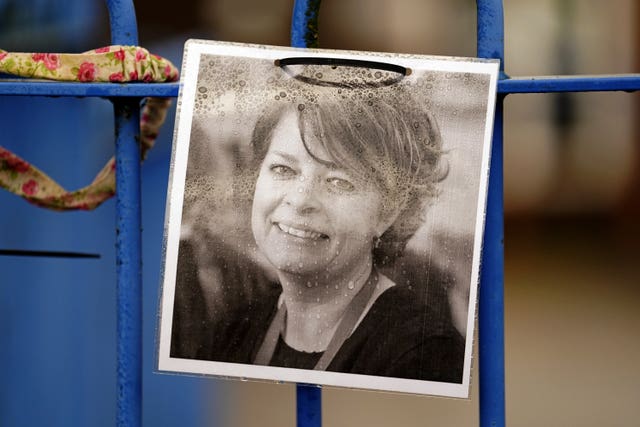 "We look at behaviour, we look at personal development, we look at leadership and management, but there are times when failures in safeguarding can be sufficiently serious, and that alone can bring an overall judgment.
"We actually make a number of judgments in an inspection – we make four key judgments plus a judgment of the effectiveness of safeguarding, yes, they are synthesised into an overall judgment, that's partly to help parents.
"We know that parents like the clarity and simplicity of the model. It's also because the wider system of school accountability that government operates does use those overall judgments.
"So, it's not for us to say we're going to fundamentally change the grading system, that would have to be a bigger government decision."
Ms Perry's sister, Professor Julia Waters, has previously said the grading was "sensationalist" and "deeply harmful".
Presenter Laura Kuenssberg suggested to Ms Spielman that the family had raised concerns about her lack of communication with them since the incident.
She replied: "Of course we'd be more than happy to speak to them.
"We haven't wanted to intrude on their grief. We haven't had any approach, but we haven't ignored anything and would happily speak to them.
"It's a delicate balance when you have a grieving family whether to intrude on that or not. I'd be absolutely open to doing that."
"The problem is that Ofsted doesn't inspect schools fairly and that Ofsted doesn't know whether it raises qualities in schools at all. It has no research to back up the claims it makes about getting schools to be better at teaching and learning.
"The problem that teachers and leaders have is that they've got no idea which inspection team will turn up at their school, one which will do a decent inspection or one which will be aggressive and demeaning."