Just Stop Oil said a judge was "trying to set a precedent" by jailing two of its activists for their protest at the Dartford Crossing.
Morgan Trowland, 40, and 34-year-old Marcus Decker used ropes and other climbing equipment to scale the Queen Elizabeth II Bridge, which links the M25 in Essex and Kent.
Prosecutor Adam King said the bridge was closed from 4am on October 17 last year to 9pm the following day, causing gridlock as traffic was forced to use the tunnels instead.
Both defendants were found guilty by unanimous verdicts of causing a public nuisance, following an earlier trial at Basildon Crown Court.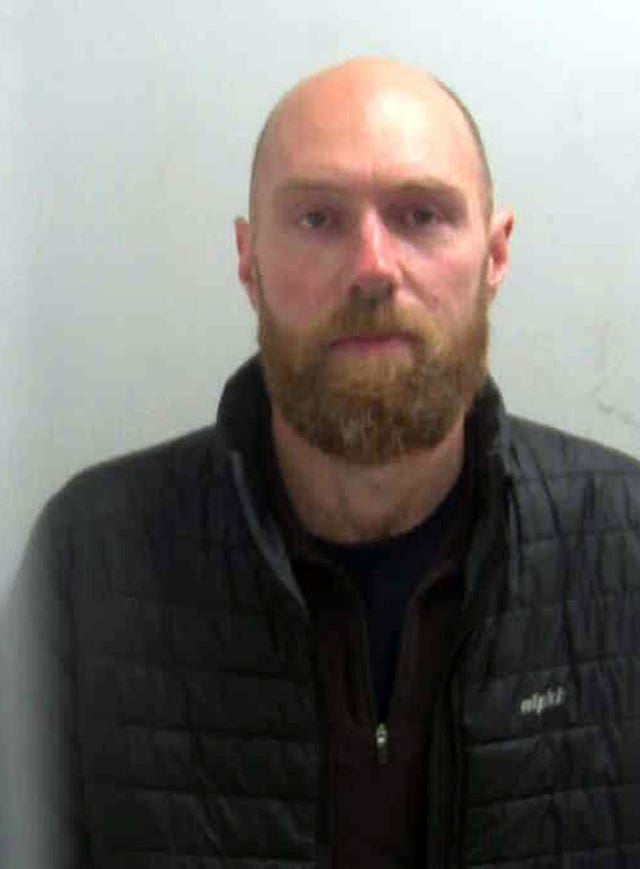 The pair appeared shocked as the sentences were read out, with structural engineer Trowland then nodding to acknowledge people around the courtroom from behind the glass of the secure dock.
Private tutor Decker simply stood and waited for the dock officer to lead him to the cells.
Both men have been in custody since their arrest last October.
The pair were prosecuted under the Police, Crime, Sentencing and Courts Act 2022, which carries a maximum prison sentence of 10 years.
The judge said the pair "have to be punished for the chaos you caused and to deter others from copying you".
He added that "protest is tolerated" but that "in no society can there be a blank cheque in terms of what's permitted".
The judge said that Trowland, who has six previous convictions relating to protests, had a "leading role" while Decker had one previous conviction relating to a protest.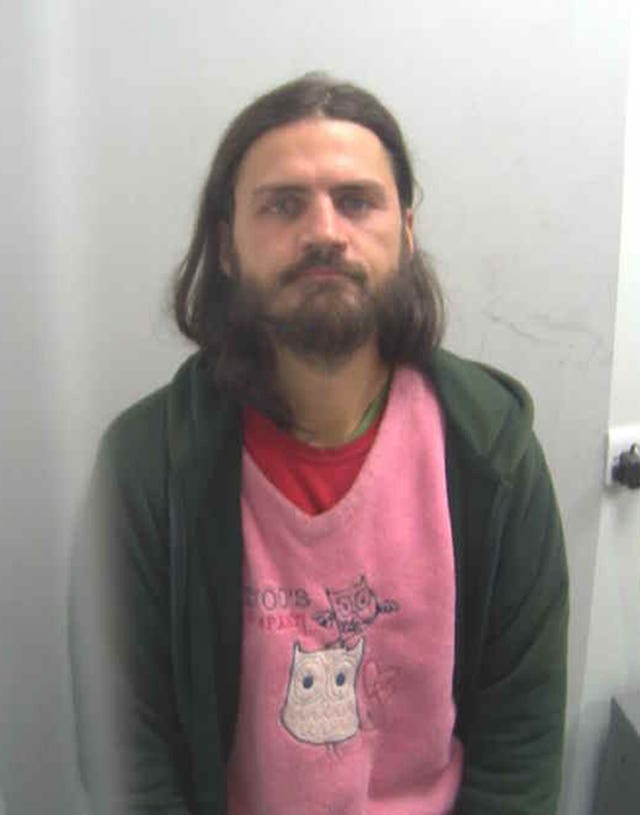 "By your actions you caused this very important road to be closed for 40 hours," the judge said, noting that the disruption affected "many tens of thousands, some very significantly".
Stephanie Golder, a Just Stop Oil spokesperson, said outside court that she was "horrified" by the sentences.
"I think the judge was trying to set a precedent," she said.
"He's trying to deter people but we are not to be deterred because until the Government commits to no new oil and gas we will continue in our campaign of resistance.
"It wasn't what I expected at all.
"I felt tearful, emotional.
"But what makes me feel tearful is the fact we're going to be dealing with millions and potentially billions of climate refugees in the next 20, 30 years.
"That's what drives me, and that's likely what drives Morgan and Marcus."
Prosecutor Mr King said that the protesters ascended to a point close to 200ft above the road and unfurled a "giant Just Stop Oil banner" and "rigged up hammocks and stayed there".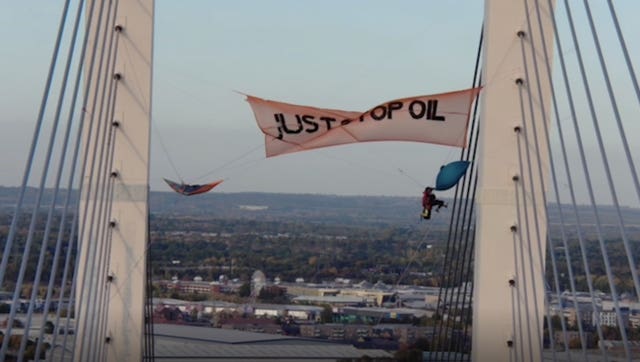 He said the men came down at about 5.30pm on October 18 "with the help of police and a very tall cherry picker crane" but the bridge was not reopened to traffic until later.
Trowland, of Islington, north London, and Decker, of no fixed address, had denied causing a public nuisance, arguing that it was a protest.
Essex Police said that those affected by the traffic disruption included a "heavily pregnant woman who needed urgent medical help".
Another person missed the funeral of their best friend of 35 years, the force said, and a business lost more than £160,000 in earnings.
Counsel for the two men said they did not intend to conduct further disruptive protests but the judge said he saw "no signs" the defendants were "any less committed to the causes you espouse than before".
Jacob Bindman, for Trowland, said his client had "in his words done his bit" and "he doesn't want to spend the rest of his days going in and out of prison".
Rebecca Martin, for German citizen Decker who holds two degrees, said that the protest "wasn't his idea".
She said that the "expert in climbing" was not part of the initial planning process.