Suella Braverman has defended her use of "unfashionable facts" by highlighting the British-Pakistani background of grooming gang members.
She said it is not racist to speak "plain truths" but stressed that most British-Pakistani men are not perpetrators of sexual abuse.
The Home Secretary also took aim at Labour for Sir Keir Starmer's attacks on Prime Minister Rishi Sunak over law and order policy and his assertion that "99.9% of women" do not have a penis.
"I suppose the ethnicity of grooming gang perpetrators in a string of cases is the sort of fact that has simply become unfashionable in some quarters – like the fact that 100% of women do not have a penis."
The Home Secretary has come under fire since a newspaper column earlier this month where she described members of grooming gangs as "groups of men, almost all British-Pakistani".
A Government review published in 2020 found that members of child grooming gangs come from "diverse" backgrounds and there is not enough evidence to suggest more are Asian or black than other ethnicities.
The research, commissioned by the Home Office, said most group child sex offenders are men under the age of 30, and the majority are white.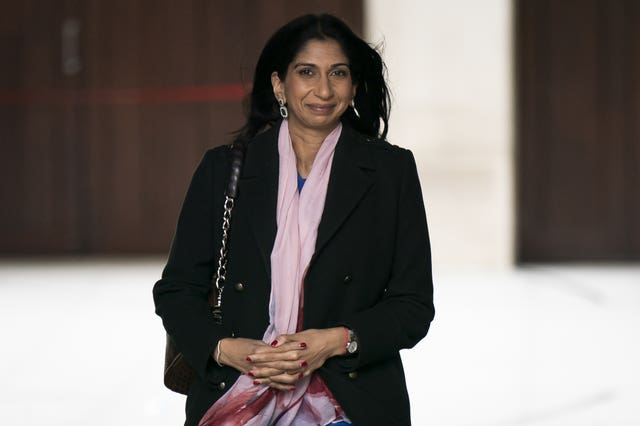 "The former is a truth, one that made authorities reluctant to confront the issue. The latter is a lie, the speaking of which would be a disgraceful prejudice.
"I know that my motives will be questioned – such is a politician's lot. But there are lines that we must not cross. If everything is racist, nothing is.
"Casually accusing me of racism for speaking plain truths distorts the meaning of the term, and does a great disservice to all of us working to combat racism."