Two men have been found guilty of charges on facilitating the high-profile murder of David Byrne at a Dublin hotel seven years ago at a non-jury court.
Mr Byrne, 33, died after being shot six times at a crowded boxing weigh-in event at Dublin's Regency Hotel on February 5 2016 in one of the first deadly attacks of the Hutch-Kinahan gangland feud in Ireland.
The case against the two men comprises circumstantial evidence including CCTV evidence of vehicles driven by them along with their statements to An Garda Siochana. 
The cars were involved in a convoy for hitmen involved in the attack. 
On Monday, the three-judge Special Criminal Court found Paul Murphy, 62, of Cherry Avenue, Swords, guilty of a lesser charge relating to the murder of Mr Byrne.
Murphy was charged with providing a motor vehicle to a criminal organisation, with knowledge of or having been reckless as to whether those actions could facilitate a serious offence.
The colour of Murphy's Toyota Avensis was registered as green in the vehicle registration certificate and was described as "goldy green" in statements by the accused to gardai, while the prosecution said it was "light coloured". 
The court reviewed the CCTV footage "carefully on very many occasions" and found the Toyota Avensis appeared as silver in the footage. 
However, the judge said it had been established beyond reasonable doubt that it was Murphy's Toyota Avensis taxi depicted in CCTV footage relating to the case.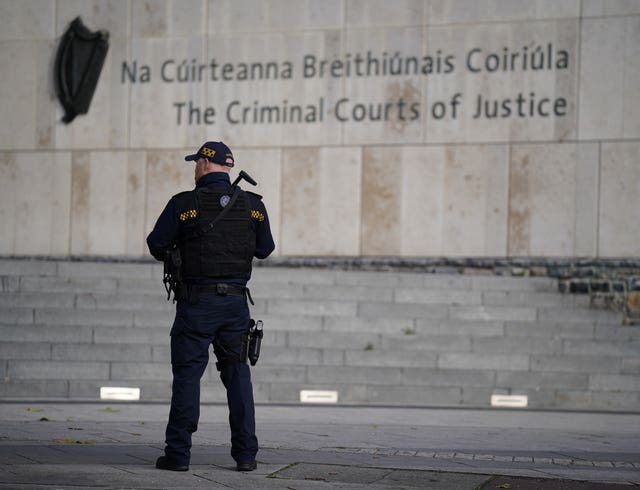 The court discounted the possibility the taxi was a cloned car. 
Reading out the judgment, Ms Justice Tara Burns said Murphy was aware of the existence of the Hutch gang and had taken loans from members of the family. 
Murphy had access to a key card to allow entry into Buckingham Village, an apartment complex which Ms Justice Burns described as the "centre of operations" for the attack. 
She dismissed the "rehearsed story" that the key card had been left in the taxi by a fare three days earlier. 
She said the key card was "clearly" one of several missing from a pack, another of which was found in a wallet also containing Patsy Hutch's driver's licence during a search. 
On the subject of a number of taxi receipts from the day, she said "on their face" it suggested Murphy was engaged as a taxi driver during the acts set out by the prosecution. 
However, she said the court was satisfied the receipts were not accurate, pointing to fares of very short distances which took a long time and fares which coincided with times Murphy said he was parked to buy and eat a sandwich. 
Jason Bonney, 52, of Drumnigh Wood in Portmarnock, was also found guilty to a similar charge relating to Mr Byrne's murder.
Bonney was charged with providing a motor vehicle to a criminal organisation, with knowledge of or having been reckless as to whether those actions could facilitate a serious offence.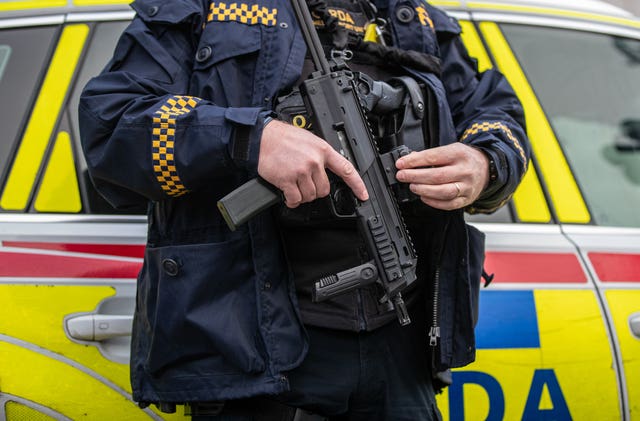 Ms Justice Burns said the court was satisfied Bonney was present at the "centre of the operations" of the attack.
Ms Justice Burns said that evidence given to the court by a witness that appeared to support Mr Bonney's defence should be viewed "with scepticism".
She also said that it was a "bizarre situation" if the witness had "vital exonerating information" about Mr Bonney and did not act on it until approached by a solicitor in relation to the trial. 
She said that she was satisfied beyond a reasonable doubt that Mr Bonney's father William, who died in 2019, had not left his house on the afternoon of the Regency murder, and had not driven the black BMW jeep used to facilitate the Regency Hotel murder on that day.
She said that the court "has been lied to in the most malevolent manner" and that it was "quite frankly amazing" that it could have been believed that these lies would be accepted by the court. 
She said that Mr Bonney "knowingly provided access" to his vehicle at St Vincent's GAA club, where nearby CCTV footage showed the six-man hit team walking shortly after the murder, before delivering the guilty verdict on Monday afternoon.
Both men have now been taken into custody.
A judgment in relation to the charge of murder against Gerry "The Monk" Hutch is due to be given in the afternoon. The 60-year-old, from the Paddocks, Clontarf, has denied the charge of murder.
Mr Hutch appeared in court wearing a white shirt and suit jacket, with long hair and a long grey beard. He was seen using a hearing aid head set to listen to proceedings.
Family members of Mr Byrne were also present in the court as the judgment was read out by Ms Justice Burns, sitting alongside judges Sarah Berkeley and Grainne Malone.
The high-profile trial in the non-jury Special Criminal Court in Dublin concluded in January after hearing 52 days of evidence.
Former Sinn Fein councillor Jonathan Dowdall gave evidence as a prosecution witness.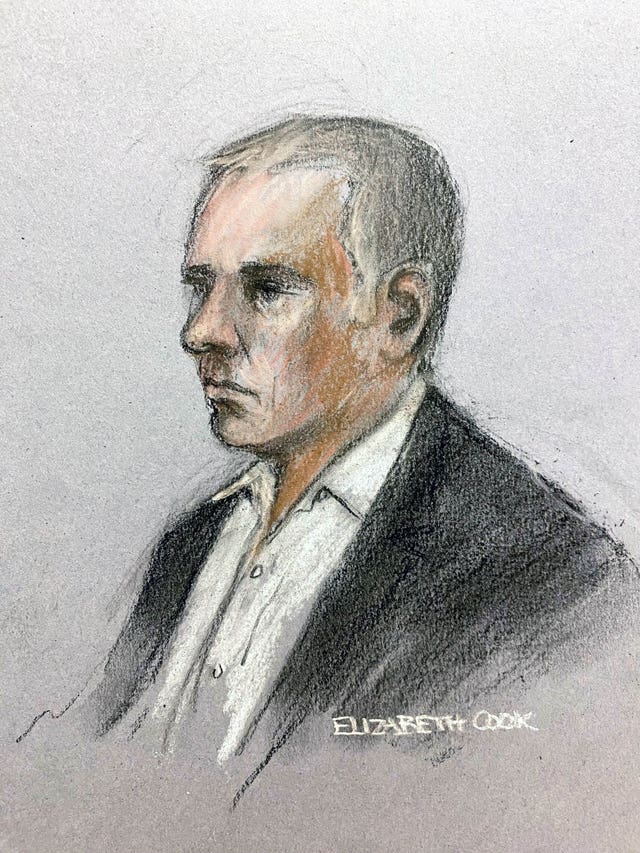 Hutch's defence team dismissed Dowdall's evidence as unreliable and flawed.
The defendant has been held at Dublin's Wheatfield Prison on remand having been extradited back to Ireland from Spain in September 2021.
There was a police presence outside the Criminal Courts of Justice in Dublin on Monday morning, and a long queue to get access to the courtroom to hear proceedings.