Thousands of Armed Forces veterans and NHS workers are to get a spot in front of Buckingham Palace to watch the coronation.
Culture Secretary Lucy Frazer said that around 3,800 seats that will be in a specially-built grandstand at the Queen Victoria Memorial have been offered to these public servants "as a mark of the nation's profound gratitude".
Veterans, NHS and social care workers, plus representatives of charitable organisations with links to the royal family will be among the invited guests in these seat, while another 354 uniformed cadet forces will be offered the chance to watch the coronation procession at Admiralty Arch.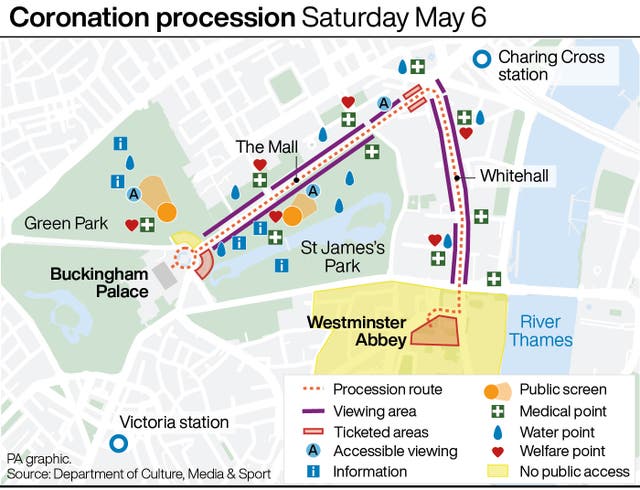 They will also get to see the King and Queen Consort travel from Buckingham Palace to Westminster Abbey in the Diamond Jubilee State Coach drawn by six Windsor Grey horses, accompanied by The Sovereign's Escort of the Household Cavalry Mounted Regiment.
The royal couple will travel back to Buckingham Palace in the Gold State Coach.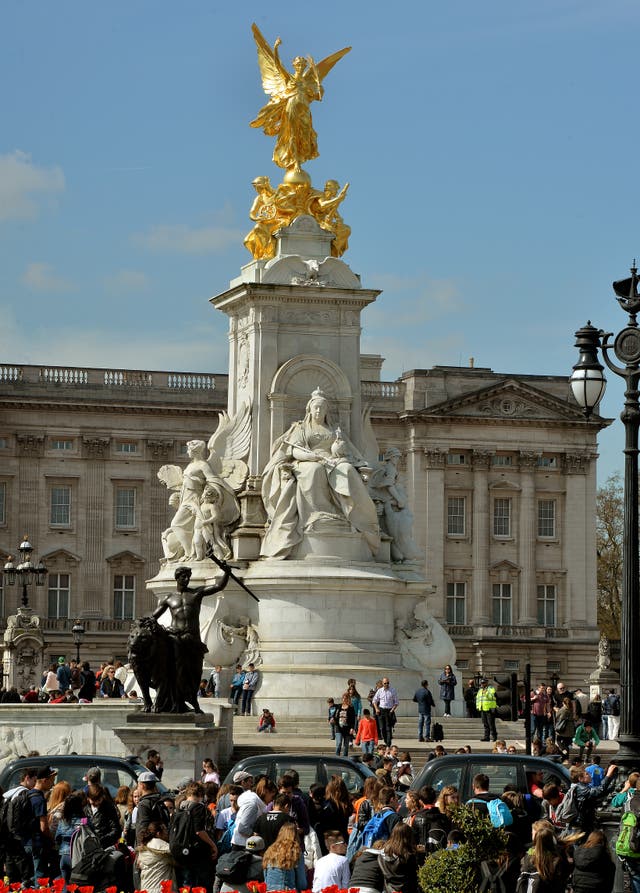 Philippa Rawlinson, the RBL's director of remembrance, said: "The Armed Forces hold great importance to the nation as they work to protect us, our freedoms and our society's way of life.
"We know that it will be a great privilege for members of the Armed Forces community to see their new Commander in Chief on this significant day."
On coronation day, the King's Procession will travel along The Mall, through Admiralty Arch, along the south side of King Charles Island in Trafalgar Square, before going down Whitehall through the east and south side of Parliament Square to Westminster Abbey.
The rest of the route for the procession in central London is non-ticketed and open to the public on a first-come first-served basis.
It is expected that central London will be packed with royal fans and big screens will be placed in royal parks including in Hyde Park, Green Park and St James's Park so they can watch the days events.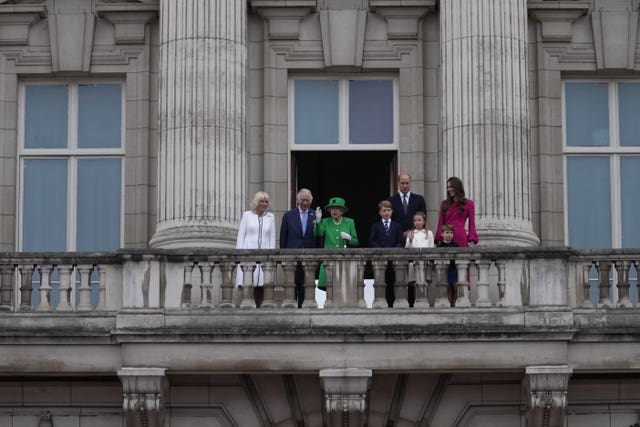 Screens in St James's Park will also show the Coronation Concert at Windsor Castle on May 7.
The DCMS said there will be an accessible viewing space along the north side of The Mall and at all screen sites in London. Accessible viewing spaces for the people watching the concert on the big screen at St James's Park are also available.
First aid and mental health first aid facilities, water refill stations, toilets and accessible toilets, welfare points, and concession kiosks selling food and drinks will be included at these viewing spaces which will be at ground level.
Hearing loops for use by people with hearing aids and British Sign Language interpreters will be present and accessible toilets and changing facilities will be provided, according to the DCMS.