Humza Yousaf has denied the SNP faces bankruptcy as he confirmed forensic auditors could be appointed following a meeting of the party's ruling body.
Speaking to reporters shortly after the SNP's National Executive Council (NEC) met, the First Minister said the body agreed to hold a governance and transparency review.
The review comes as police investigate the party's finances in a probe which has involved former chief executive Peter Murrell being arrested then released without charge.
Questioned on speculation the party could be bankrupt, he said it is "solvent" and bankruptcy had not been discussed at the NEC.
He said: "We're not close to bankruptcy. This is something I've read in some social media circles but, no, the party is solvent."
Questioned on the review, he said: "We will ensure we have external input, particularly around the issues of financial oversight.
"So, that may well be forensic accountants, it may well be some other means and method – but I think around the additional financial oversight, external input is really important."
He said an interim report on the review is expected in June, with a full report due in autumn and the latter will be made public.
Mr Yousaf said the party is "desperate" to appoint auditors. Last week it emerged he was unaware before becoming leader that the previous auditors resigned more than six months ago.
He added: "I'm not concerned about what they might find. I'm concerned about the fact that, from my perspective, we could improve our governance and our transparency and I'm concerned about the fact that in six months we haven't been able to find auditors."
Mr Yousaf was speaking at a campaign event in the Rutherglen and Hamilton West constituency, where the party could face a by-election.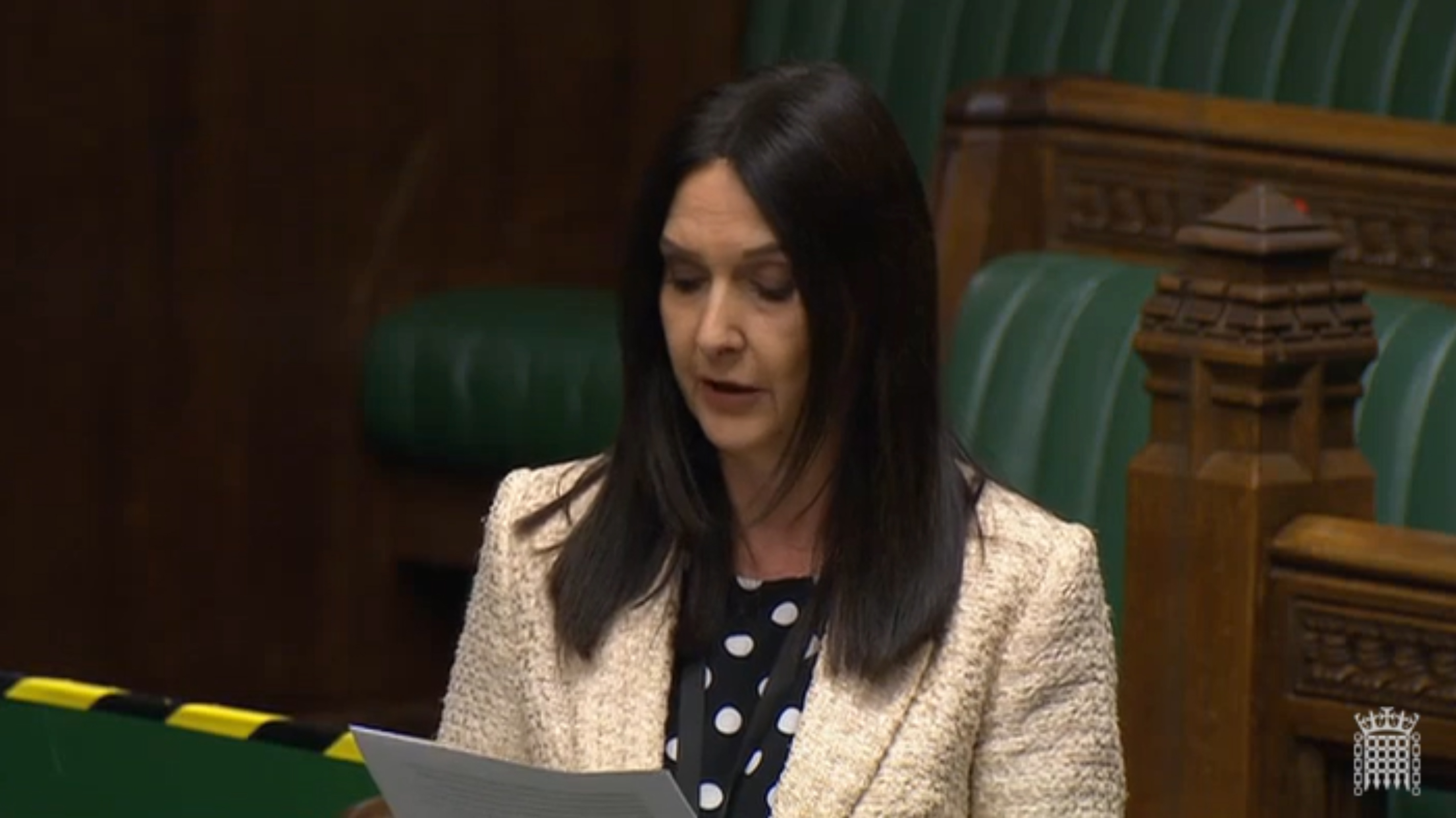 If she is barred from the Commons for 10 days or more, that could trigger a recall petition, which would result in a by-election in the constituency – although 10% of voters there would need to support this for it to go ahead.
Parliament is still to determine her punishment, but the Commons Standards Committee has already recommended the MP – who now sits as an independent – should be suspended for 30 days.
Mr Yousaf said he is "hopeful" of winning if a by-election is held.
He said: "I think it will be a challenging by-election for us. I'm not going to pretend otherwise in the context of Margaret's actions, plus also last week has been difficult.
"But we should also go in confident. We've got a good ground operation here. We know where a lot of our support is in the constituency."
Scottish Labour deputy leader Jackie Baillie said: "Voters won't forget Margaret Ferrier's reckless rule-breaking, no matter how many SNP campervans are dispatched to Rutherglen.
"As Humza Yousaf desperately scrambles to hold his crumbling party together, Scottish Labour is offering real change.
"The SNP is chaotic and divided – the people of Rutherglen and Hamilton West deserve better."