To mark 10 years in remission from an aggressive bone cancer, a university support officer hopes his "bonkers" idea to take on the London Marathon using crutches will inspire others who have encountered life-altering events.
Adam Lever, who works as a disability support officer at the University of Nottingham, said that taking on the London Marathon has always been on his "bucket list" and it felt fitting to do the event on crutches following his experience with osteosarcoma, a form of bone cancer.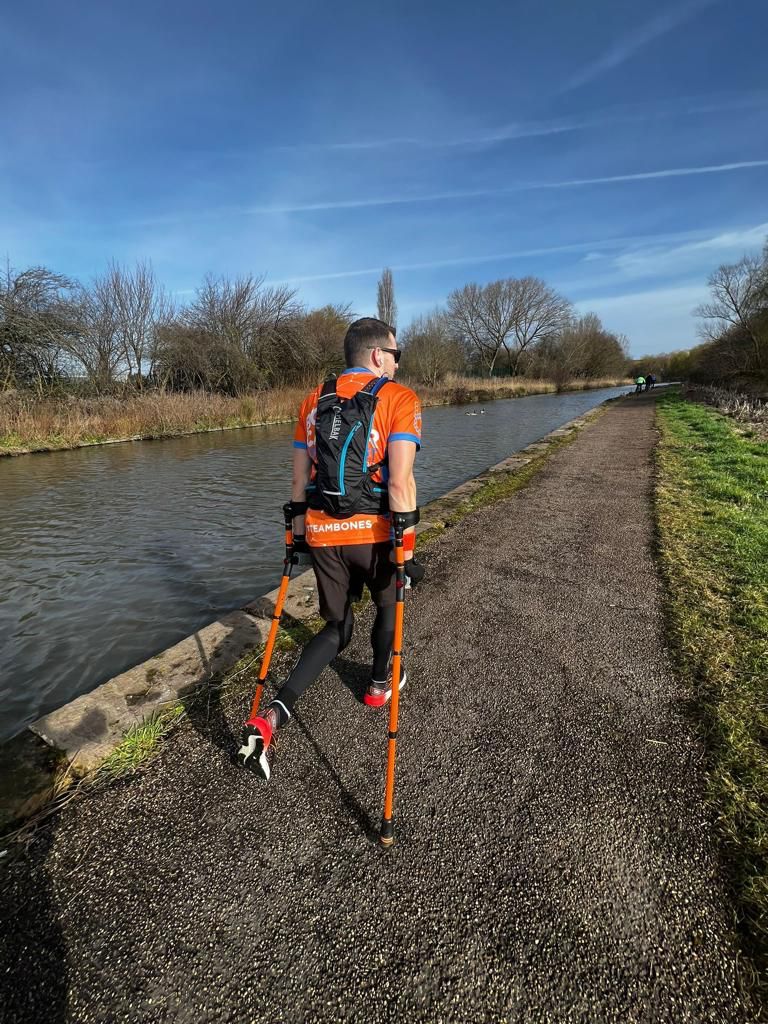 "I had a tumour at the top of my lower left leg, just below my knee and I was told that it was fast-growing so I would need to start treatment very quickly," the 30-year-old who lives in Nottingham told the PA news agency.
"I started my treatment for osteosarcoma in early 2012 – this entailed six rounds of chemotherapy and in April of that year, I had a surgery called limb salvage surgery to remove the tumour, replace it with a metal prosthesis and also give me a full knee joint replacement."
The surgery resulted in Mr Lever having to learn to walk again, and was followed by a further four rounds of chemotherapy to make sure that the tumour was fully removed.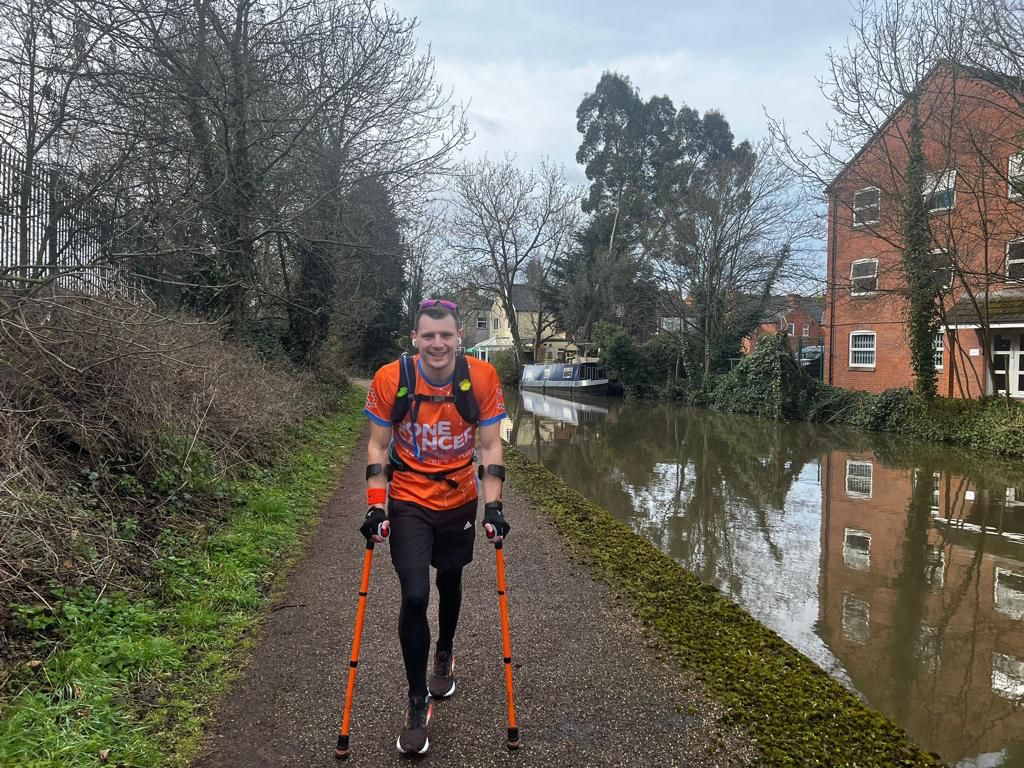 "I no longer can run because of my leg, I wouldn't be able to walk that distance either, so I did some reflection and when I was learning to walk again after my operation, I used crutches", Mr Lever said.
"Over the last 10 years, I've been in the gym working on my upper body strength and that was where the bonkers idea for using crutches came from and using this strength to get me around the course."
He said that training with crutches has been "pretty mad really" and has involved him going out between three to four times a week on crutches and gradually buildings this up as the London Marathon gets ever closer.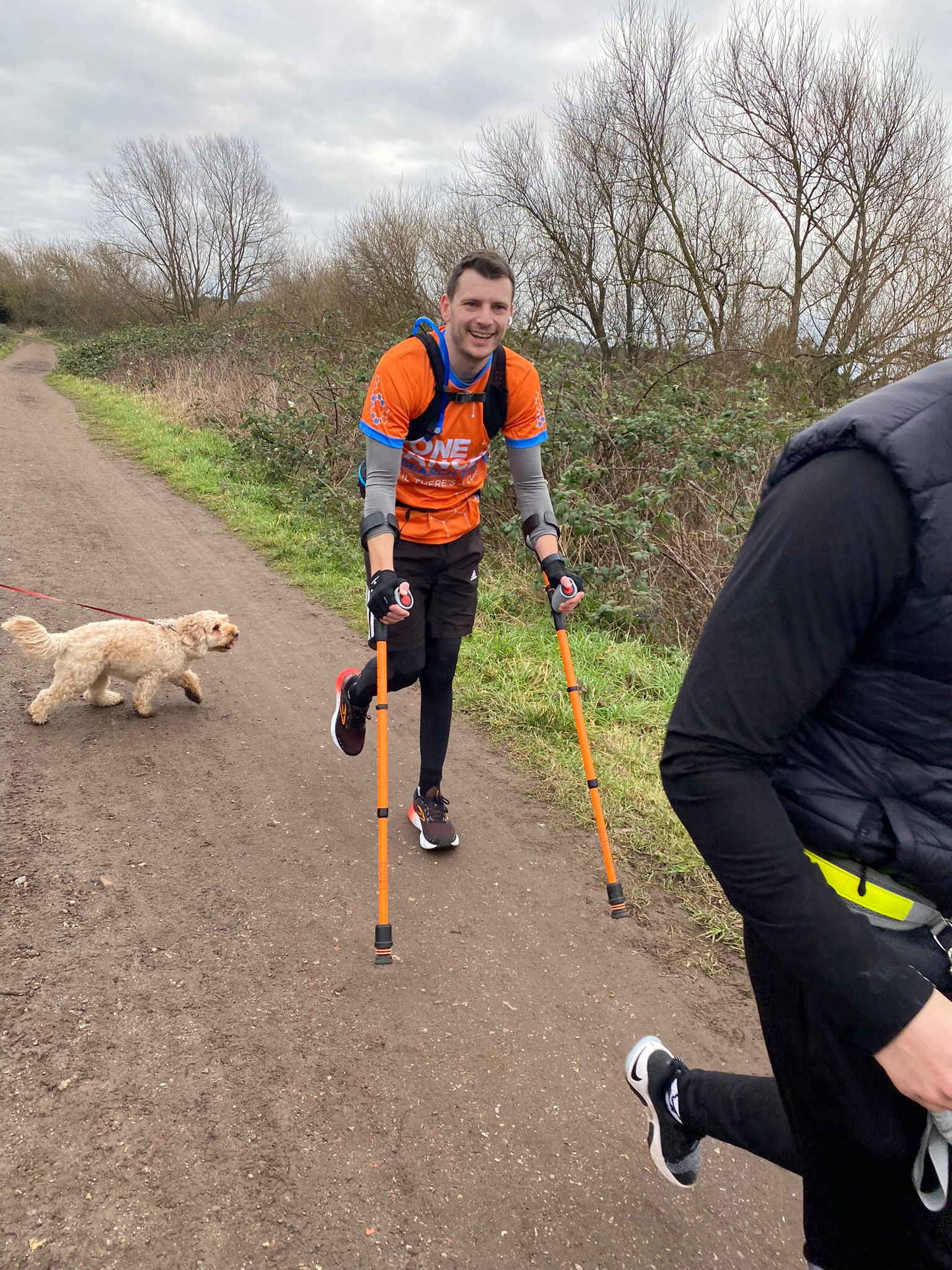 "The first few times I was going out there using them I was getting really bad blisters, so overcoming that was key in the early days.
"What I have realised is that there is no textbook way to train using crutches, so it's been a real learning curve and a matter of listening to my body."
Having raised more than £8,000 out of his £10,000 target, with funds going to the Bone Cancer Research Trust, Mr Lever said that support for his challenge has been "absolutely incredible".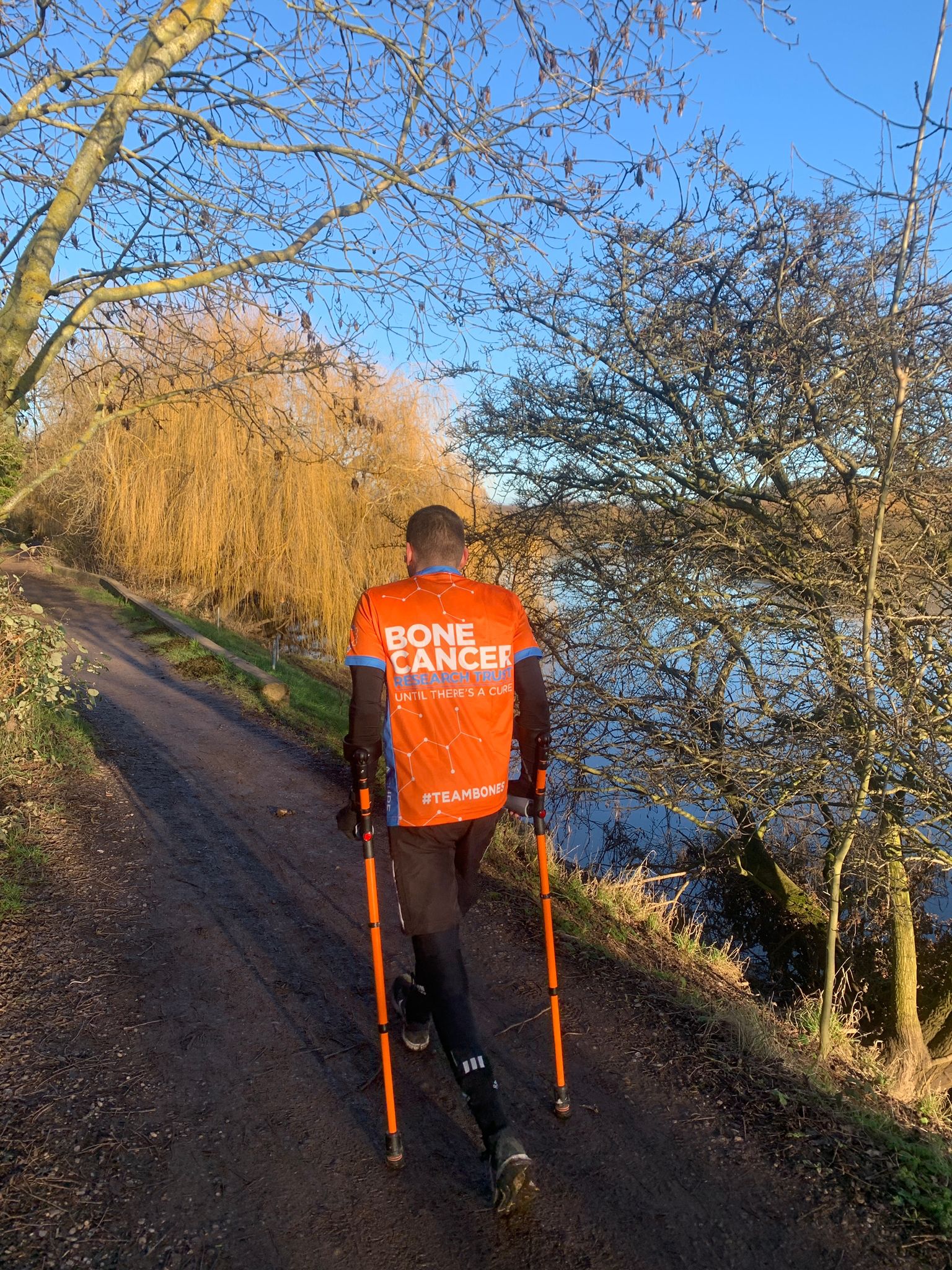 "It's been a real team effort and I have had people come and train with me that I may have not seen for a few years.
"And the amount of messages I have had on social media, it's been really nice and motivated me to complete this marathon and reach my target."
Mr Lever also hopes to inspire bone cancer patients or anyone who has gone through life-altering operations or events.
"I want to show that anything's possible really", he said.
"It took me 10 years to realise that something like this was possible and I think anything is possible with a bit of creative thinking, which I did through adding crutches to my London Marathon attempt.
"You may have to adapt to do things in a way that suits you, but that's OK and I want to show that there is life post-cancer as well."
"The buzz of the actual event" and seeing iconic London landmarks are some of the things Mr Lever is most looking forward to on the day of the marathon.
"It will also be the end of 16 weeks of really hard work and the body is hurting a bit, so there will be a big sense of achievement when I cross the finish line.
"I've got a lot of family and friends coming down too, so it will be nice to share the experience with them as well."
Laura Riach, head of fundraising and communications at the Bone Cancer Research Trust, added: "We are incredibly grateful to Adam and all of his supporters for their remarkable efforts.
"The funds raised will be put to good use to ensure that our vital work can continue. On behalf of all future patients, their families and all of us here at the Bone Cancer Research Trust."
Mr Lever's fundraising link can be found here: https://www.justgiving.com/fundraising/adam-lever10
People can follow Mr Lever's journey via his Instagram: https://www.instagram.com/tenforten_adam/ or Facebook page: https://www.facebook.com/profile.php?id=100088902964435