Racegoers have dressed up in their finest for Aintree's Ladies Day despite the removal of its formal dress code.
Arriving for the second day of the Randox Grand National Festival on Friday, punters showed no signs of leaving the glamour at home.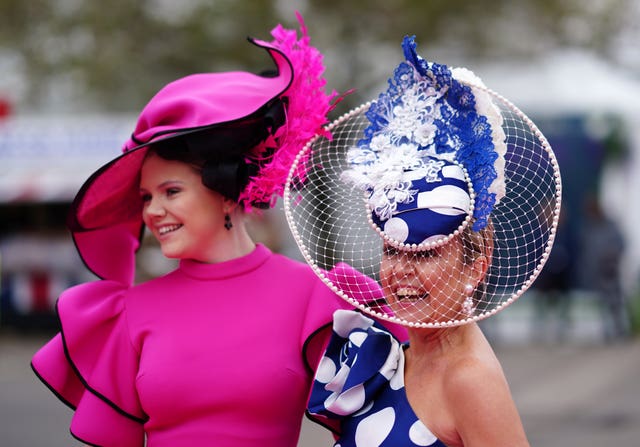 The annual event is known for its style but this year The Jockey Club, which runs the Merseyside racecourse, announced it was removing the dress code as part of a drive to make horseracing "accessible and inclusive".
Announcing the change at all of its 15 racecourses in February, The Jockey Club chief executive Nevin Truesdale said: "We hope that by no longer placing an expectation upon people of what they should and shouldn't wear, we can help highlight that racing really is for everyone."
Gill Carpenter, 56, from Lydiate, made her blue and white spotted one-shouldered dress herself and created a fascinator from the same material.
She said: "I always go all out for Ladies Day.
"I don't like to say it's a mistake to relax the dress code but people look forward to dressing up and there aren't enough opportunities for it.
"I think it's a mark of respect to the jockeys. It's important to maintain the tradition and there's nowhere better to do it than Liverpool – these girls won't take any notice!"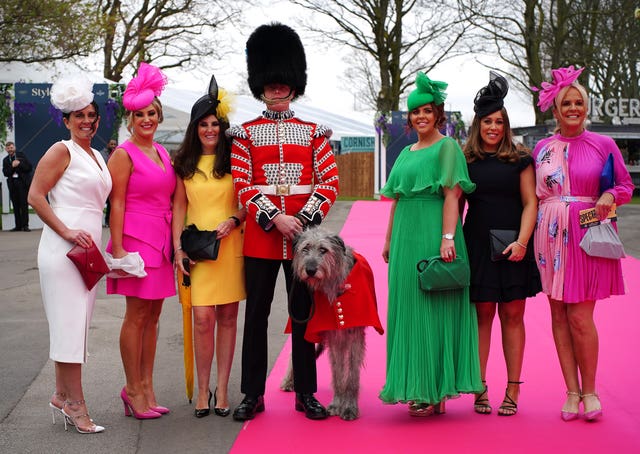 She said: "Everybody wants to dress up and looks forward to the day out."
Her partner Darren Ellis, 51, wearing a checked three-piece suit, added: "I'm a mechanic for a living so I like to get scrubbed up to come here.
"I wouldn't want to turn up in a T-shirt and jeans."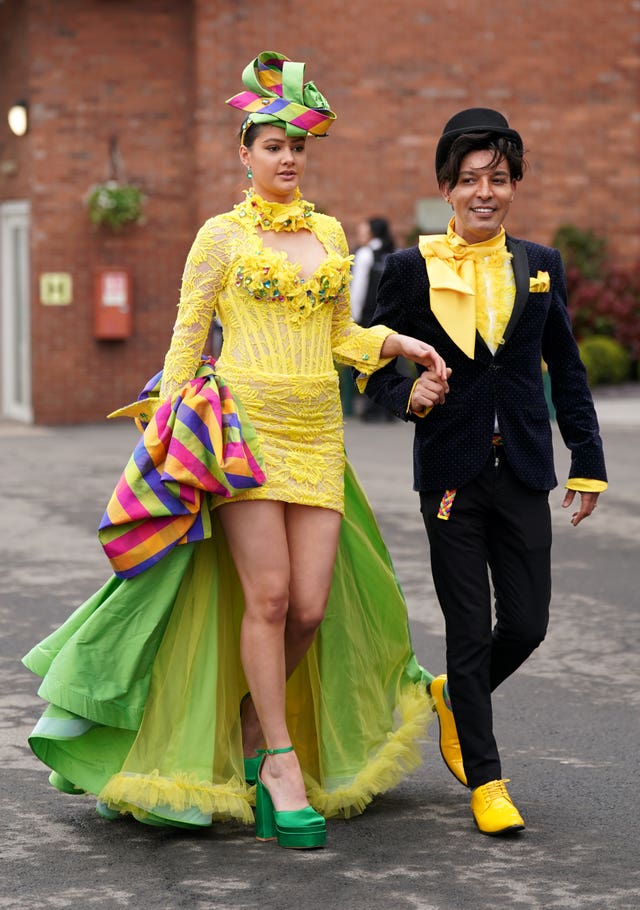 She said: "I feel great in this dress, it's amazing."
Mr Perez added: "Ladies Day is an opportunity for everyone to show their designs and their creations and it's very fashion forward."
Charlotte Graham, 38, from Lytham, Lancashire, matched her green dress with a shrug made from real flowers.
Ms Graham said the accessory was likely to be "in the bin" by the end of the day, adding: "No, it's not comfortable but my mum used to say you – have to suffer to look beautiful!
"I own a wedding dress shop and it was brought in by a florist for a photo shoot so I thought: 'I need that in my life'.
"I love the style at Ladies Day, I love all the colours. I hope that relaxing the dress code doesn't make a difference."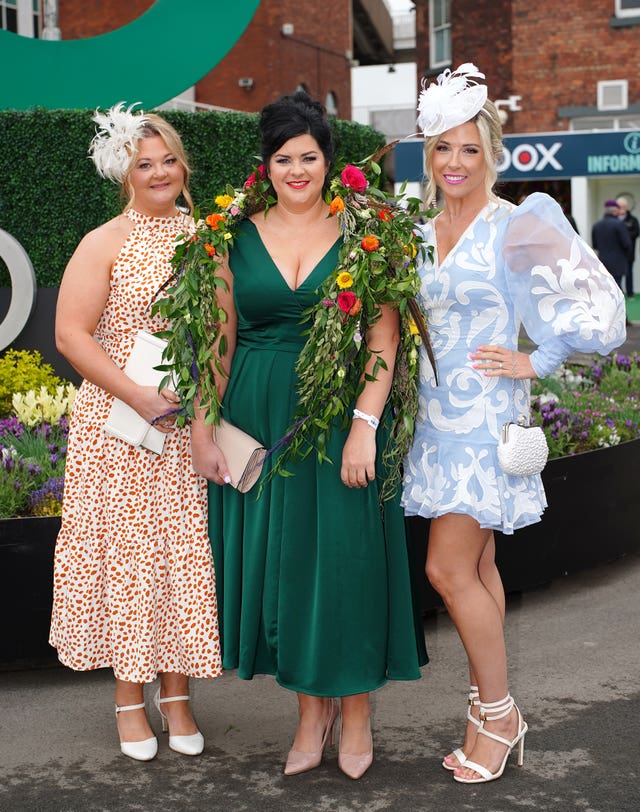 "Part of the fun is getting dressed up."
The race meet will culminate on Saturday, when the world-famous Grand National steeplechase will take place.
This year, activists from Animal Rising have threatened to stop the race and plan to meet at the racecourse on Saturday morning.