The family of a pregnant woman who was murdered when she was pushed off an Edinburgh landmark by her husband said they face a "lifetime of grief and pain".
Kashif Anwar, 29, from Leeds, was found guilty by a jury at the High Court in Edinburgh of murdering Fawziyah Javed, 31, in September 2021 by pushing her from the hill, causing multiple blunt force injuries and ultimately her death, and that of her unborn child.
Lord Beckett handed Anwar a life sentence after the verdict on Thursday, with a recommendation that he serve a minimum term of 20 years.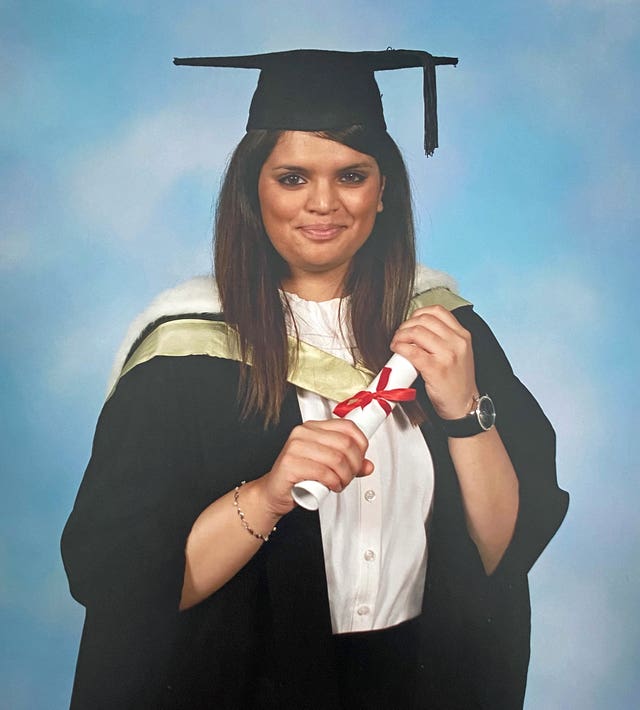 "This is a lifetime of grief and pain. Our life sentence began the day that our daughter was brutally murdered. Whilst we welcome the verdict, this outcome does not feel like justice when compared to what we have lost," the family said in a statement outside the High Court in Edinburgh.
"There will never be closure of justice for us. We have had our lives ripped apart and Fawziyah is no longer with us. The effects of this tragedy, what we have gone through and are going through, will be with us till our last breath."
In the statement, read out by Natasha Rattu from charity Karma Nirvana, the family said the University of Sheffield graduate was "the centre of our world, our heartbeat and our everything" and added: "We lived and breathed for Fawziyah. Fawziyah was the glue that held the family together."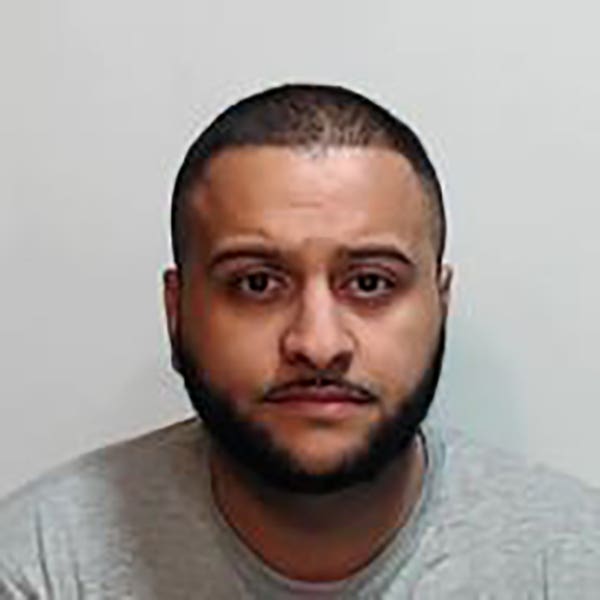 "We have been left in the depths of darkness forever to suffer this lifelong loss.
"We miss and think about you every single second of the day. We are not living anymore, just existing and taking each minute, hour, day at a time."
Ms Javed was murdered after she told Anwar she planned to end the marriage. She had contacted the police to report the abuse she suffered at his hand, and prosecutors were able to use her own testimony to expose her husband's lies.
For months before the trip to Edinburgh in September 2021, she said Anwar had been controlling and threatening her, as well as subjecting her to violence. One incident included being knocked unconscious in a graveyard, and another saw him place a pillow over her head and punched it repeatedly.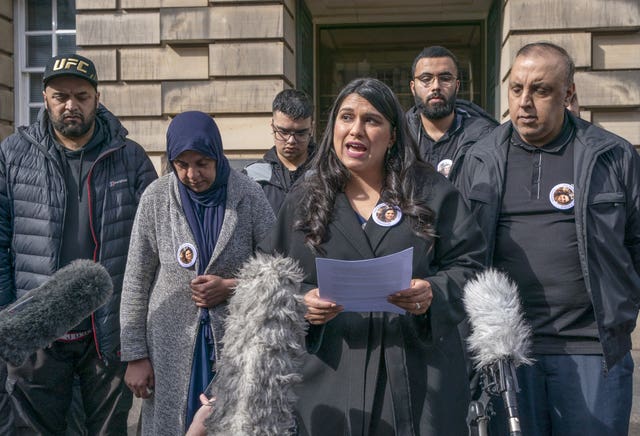 "This young woman was being degraded and controlled by her husband, but she found the strength to place on record what was going on," he said.
"Her own words, which were recorded by West Yorkshire Police, helped us prosecutors show that the tragedy on Arthur's Seat was the terrible culmination of a campaign of abuse."
Detective Inspector Bob Williamson, of Police Scotland, said it had been an "incredibly difficult and traumatic time" for Ms Javed's family.
"Fawziyah was much loved and had her life ahead of her with a new baby on the way," he said.
"This was all cruelly taken from her and her unborn child at the hands of her own husband – someone who should have loved and protected her. Anwar's actions were incomprehensible and as an investigation team, we welcome today's verdict.
"I sincerely hope that the fact that he has now been found guilty will afford Fawziyah's family and friends some sense of justice."