More than 45,000 burglaries reported last year went unattended by the police in England, according to research, with critics blaming "broken Conservative Party promises" on law and order.
The Liberal Democrats obtained data through Freedom of Information requests which it says show an equivalent of more than 120 break-ins a day occurred without an officer visiting the scene.
Some 75% of reported burglaries were then closed without a suspect being identified, according to figures provided by 19 forces across the country.
Each main party has put crime-fighting plans at the heart of their campaigns to snap up votes in May's local elections, but Liberal Democrat leader Sir Ed Davey blamed the figures on "broken Conservative Party promises".
Some 45,233 reported burglaries in 2022 did not result in a police callout, according to figures provided by the 19 forces which did respond to the FOI request.
Fourteen forces refused to provide the data, according to the party.
Liberal Democrat leader Ed Davey said: "Everyone should be able to feel safe in their own homes. But this Conservative Government has left our police forces overstretched and under-resourced, meaning far too many victims are let down while criminals are getting away with it.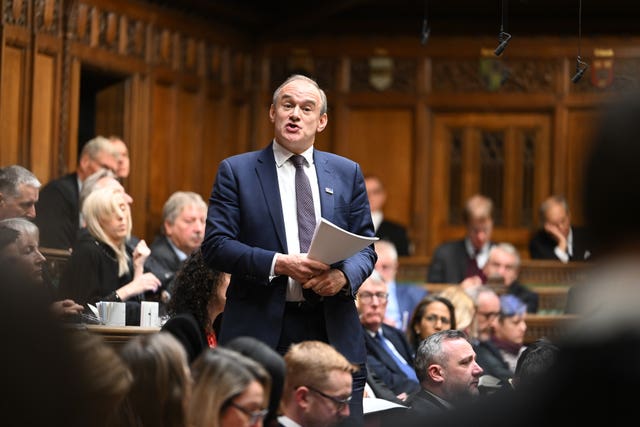 "It's clear that words aren't enough. People are sick of broken Conservative Party promises – which is why the Home Secretary must introduce a statutory guarantee for burglary victims without delay."
The figures also suggest what the party describes as a "postcode lottery", with Bedfordshire, where officers failed to visit the scene of more than 60% of reported burglaries, the worst-performing area.
Some of the areas with the fewest cases solved were also those with the most burglaries going unattended, according to the data.
Cambridgeshire Police saw just 47% of reported burglaries attended by police, while eight in 10 burglaries were unsolved, the Lib Dems said.
Similarly, officers from Surrey Police visited the scene of just 49% of burglaries while, again, eight in 10 cases went unsolved.
The Liberal Democrats have said a return of neighbourhood policing is needed following the removal of more than 4,000 Police Community Support Officers (PCSOs) from the streets.
If the Home Secretary does not bring forward the "guarantee" in legislation, the party has said it will seek to add it to the Victims and Prisoners Bill making its way through parliament.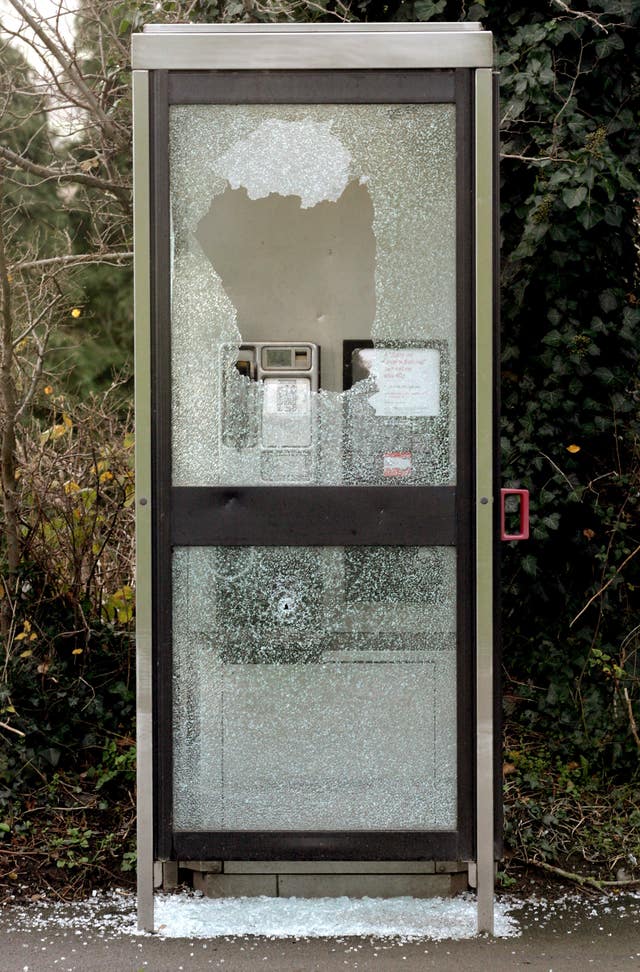 An NPCC spokesperson said: "We recognise how invasive and traumatic it is to have your home burgled. We take all burglaries very seriously, offer support to families impacted by this awful crime and seek to bring offenders to justice as swiftly as possible.
"In October 2022, police chiefs in England and Wales made a commitment to attend all home burglaries. Wherever you live in England and Wales, you can be confident the police will attend if you experience the invasion of a home burglary.
"The number of burglaries is at an all-time low, down more than 50% over the past decade, and we will continue to prioritise preventing these offences, targeting repeat offenders and organised crime groups and solving as many burglaries as we can."
Surrey Police said: "We recognise how invasive and traumatic it can be to be a victim of burglary, and this is why we are already investing significant resources in preventing and tackling these offences, alongside providing the appropriate support and advice to victims.
"Each of our three divisions in Surrey has its own proactive team dedicated to tackling burglary. These teams monitor ongoing burglary trends and patterns, identify hot spot areas and target prolific and repeat offenders and organised crime networks to ensure that patrols are directed in a targeted and most effective way."
The force added that changes to the way burglaries are classified, which were introduced on April 1 and will see incidents categorised as either "home" or "business and community", will enable officers to give a greater focus to residential cases.
The Lib Dems' demands are the latest criticism of the Tories' record on crime as each main party ramps up commitments to law and order ahead of polling day next month.
Labour has accused the Government of failing to fix community policing – and pledged to put 13,000 officers on the beat to help curb rising levels of vandalism and "high street crime".
Sir Keir Starmer echoed former prime minister Sir Tony Blair's "tough on crime, tough on the causes of crime" rhetoric during a visit to East Lancashire on Tuesday.
Sir Keir said his party was "very much the party of law and order" as it understands "the impact that crime has on the lives of so many people across the country".
Meanwhile, Prime Minister Rishi Sunak last week announced a raft of measures to crack down on antisocial behaviour, including a laughing gas ban, trials of swifter justice measures and increased policing in areas of England and Wales deemed to have high amounts of low-level crime.