One of the recipients of the Maundy Money said she could not believe "little old me" had been selected to be at York Minster for the ceremony.
Joan Plant, 76, travelled from the village of Eyam in Derbyshire, for Thursday's service. Eyam is famous for its isolation during the 17th century plague outbreak.
Mrs Plant said: "I'm a champion of Eyam.
"I promised I would bring them all here with me in my heart."
Asked about how she found she had been nominated, Mrs Plant said: "I sat and cried for half an hour.
"It's such a privilege. I'm so humbled and honoured.
"As I stood in church last week, I promised them I would bring them with me."
Mrs Plant's ninth great aunt is Margaret Blackwell, who famously survived the plague by drinking a jug of boiling fat.
Mildred Lynch, 80, from Liverpool, said: "I was shocked, I just felt terribly humbled, it's an honour."
Mrs Lynch was selected for her work at St Bridget and St Thomas Church in Wavertree and the fact she and her husband had fostered more than 150 children over 35 years.
She said the day was "wonderful, very moving".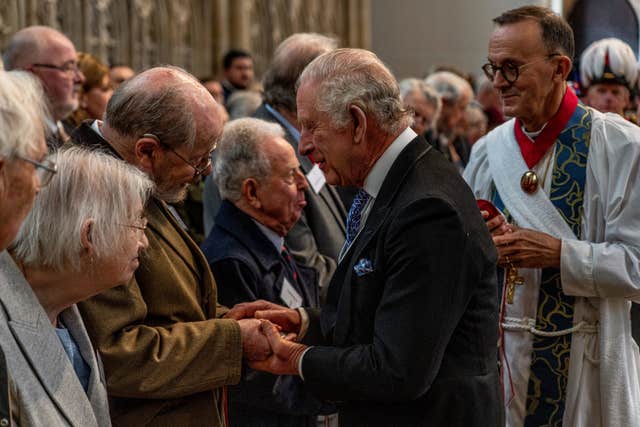 The 74-year-old explained how some of his fundraising was done by skydiving.
Mr Houghton-Brown said the day was "very special".
"I said thank you Your Majesty and I hope all goes well with the coronation, and he replied 'so do I'," the pensioner said.
The Rev Bob Sidgwick, 78, is a deacon in the Thirsk area of North Yorkshire who has an extensive ministry with the biker community and rides a 1500cc motorcycle around his patch.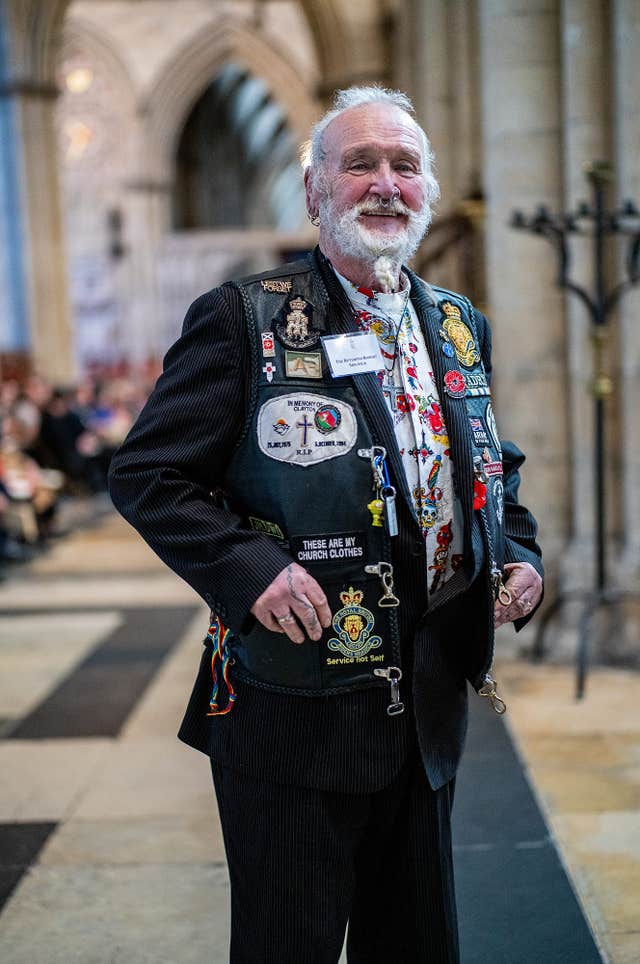 Mr Sidgwick said: "To actually be one of the first to get the Maundy Money off the King is something I will treasure forever. It will be a family heirloom."