A patient who caused £1.9 million worth of damage by starting a fire in an accident and emergency ward has been jailed.
John Watson caused extensive damage to X-ray, CT and MRI imaging suites on the ward, destroying an ultrasound machine and other equipment by setting fire to the contents of a medical trolley at Lincoln County Hospital on March 29 last year.
At the time of the hospital fire, which saw the A&E ward closed for 13 hours, the 57-year-old was under investigation for another arson which saw him set fire to a bin in Sleaford, Lincolnshire, in October 2021. No one was injured in either blaze.
After Watson refused to leave his cell for the third time to face sentencing, Judge James House KC jailed him in his absence for six years and nine months at Lincoln Crown Court on Monday and ordered him to serve five years on licence.
"His conduct in starting both fires and in particular that at the hospital, created a highly dangerous situation.
"It was luck and the prompt action of the fire service and staff that prevented it from becoming even more dangerous."
Watson had been taken to the hospital in the early hours of March 29 complaining of chest pains and was triaged by staff at around 1.45am, prosecutor Annabel Lenton told the court.
At around 2.55am, a fire alarm went off in the radiology unit which set seven smoke alarms off around the hospital and reached temperatures hot enough to melt light fixtures.
He was later seen on CCTV setting alight the contents of a medical trolley in a lab room using a naked flame, before talking to firefighters in a smoke-filled hallway.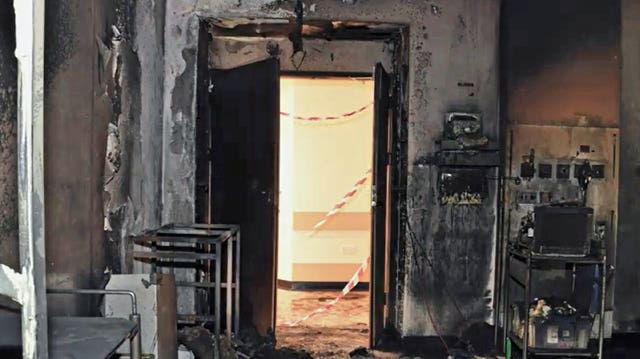 "There was an insurance claim setting out the total lost but not setting out things that were replaced.
"The initial cost was estimated at around £180,000 but the total loss was amended to £1.9 million."
United Lincolnshire Hospitals Trust (ULHT), which runs Lincoln County Hospital, said after the fire that two mobile CT scanners and a mobile MRI scanner were to be brought in so patients could still access services.
Watson, of Vicarage Court, Sleaford, had previously set fire to a bin in Market Place, Sleaford, in the early hours of October 16 2021.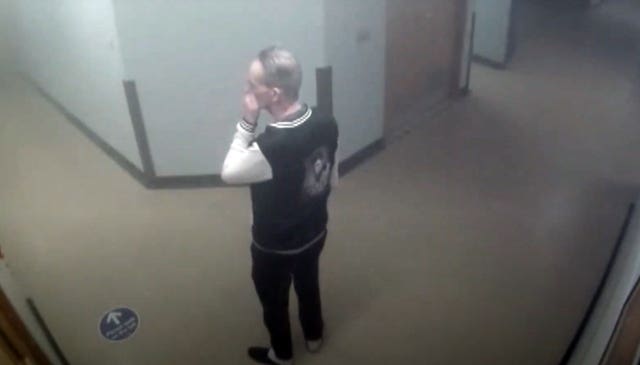 He later pleaded guilty to one count of arson and another of arson being reckless as to whether life was endangered.
Lincolnshire Police said later on Monday that 3,300 patient appointments for diagnostic tests had been delayed due to the damage.
Detective Sergeant Dave Patten from Lincoln CID, who led the investigation, said: "This was one of the most serious and reckless cases of arson we have ever dealt with; the potential for harm should that fire have escalated is unthinkable.
"The impact on the community and the hospital teams has been profound, with patients having to be diverted to other treatment centres, and clean up and repair work impacting the use of a busy emergency department.
"This would have been very frightening for staff and patients, and I hope that today's sentencing goes some way to providing some comfort that justice has been served against the individual responsible."