The killer of nine-year-old Olivia Pratt-Korbel has been jailed for a minimum term of 42 years.
Thomas Cashman, 34, refused to appear in the dock to be sentenced to life imprisonment at Manchester Crown Court on Monday after a jury found him guilty last week of murdering the schoolgirl in her home in Dovecot, Liverpool, on August 22 last year.
Olivia's mother, Cheryl Korbel, 46, took a teddy made from her daughter's pyjamas into the witness box with her as she told the court: "I cannot get my head around how Cashman continued to shoot after hearing the terrified screams and utter devastation he had caused.
"He doesn't care. His actions have left the biggest hole in our lives.
Sentencing Cashman, Mrs Justice Yip said: "The defendant has not acknowledged his responsibility for Olivia's death and so has demonstrated no remorse.
"His failure to come into court is further evidence of that."
She said Cashman "relentlessly pursued" his target, Joseph Nee, into Olivia's home, where the schoolgirl had left her bed after hearing the commotion.
The judge said: "She came downstairs to seek the comfort of her mother.
"Her last words were 'mum, I'm scared'.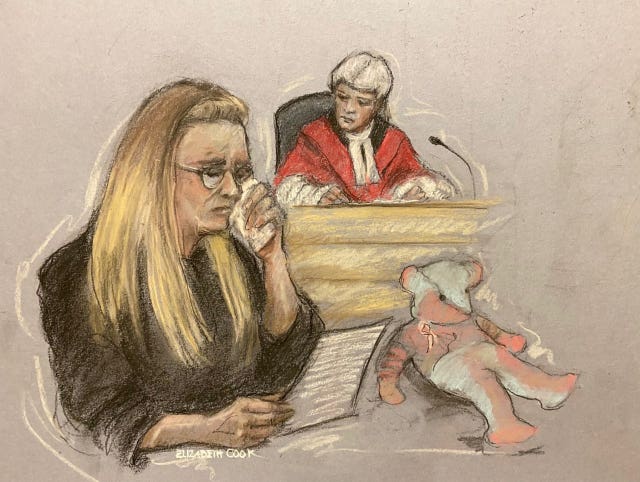 John Cooper KC, defending, told the court Cashman did not want to attend because he felt the matter was "turning into a circus".
Mrs Justice Yip said she would sentence the defendant in his absence, adding: "I have made it clear that I do regard it as being disrespectful."
In mitigation, Mr Cooper said there was no intention to kill Olivia and said Cashman felt "there has been a lot of hysterical reporting of this case as far as he is concerned".
The trial, which lasted almost four weeks, heard Cashman had been "scoping out" intended target Nee, a convicted drug dealer, on the day of Olivia's death.
The jury was told he lay in wait for Nee on Kingsheath Avenue, armed with two guns, and then chased him, firing three shots in the street, when Nee left a house shortly before 10pm.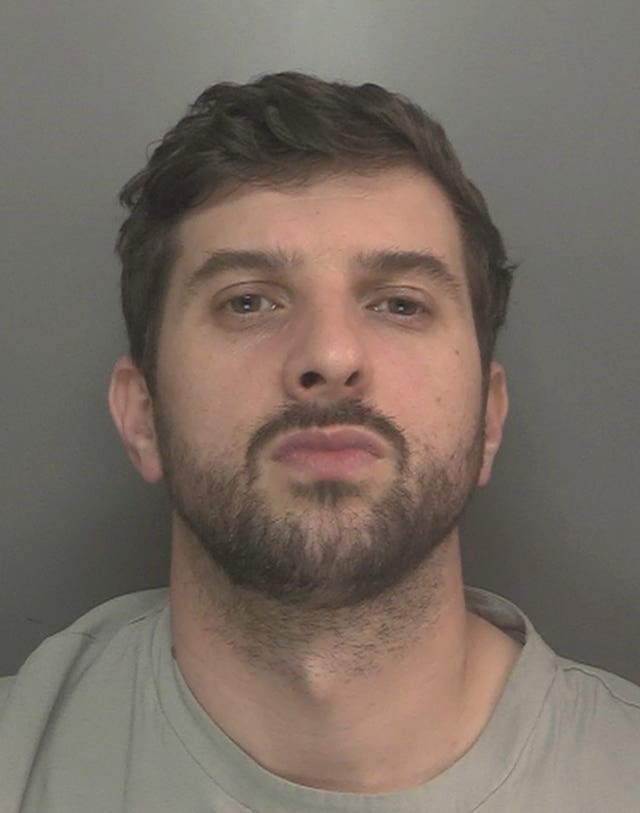 The bullet which killed Olivia was fired through the front door, hitting the wrist of Ms Korbel, who was trying to hold the door shut, before striking Olivia in the chest.
A woman who had a fling with Cashman told the jury he came to her house after the shooting, where he changed his clothes and she heard him say he had "done Joey".
Mrs Justice Yip praised the bravery of the witness, who has been granted lifetime anonymity, and said: "The defendant invented a defence designed to humiliate and undermine her.
"It did not work. She was subjected to lengthy questioning about the most intimate details, but she stood firm.
"I am sorry that she had to endure that but endure it she did, and her courage is to be applauded.
During his evidence, Cashman admitted being a "high-level" cannabis dealer.
But the father of two told the court: "I'm not a killer, I'm a dad."
The judge said she accepted being taken away from his children was a loss for Cashman and for them.
She added: "It is a loss that he is wholly responsible for."
The jury took more than nine hours to find Cashman guilty of Olivia's murder, the attempted murder of Nee, the wounding with intent of Ms Korbel and two counts of possession of a firearm with intent to endanger life.