The explorer who discovered the wreck of the Titanic has described the thrill as being like scaling Mount Everest, and how the Cold War enabled him to find the ship.
Dr Robert Ballard spoke to the PA news agency during a visit to Belfast to view the new gallery Ballard's Quest, which tells the story of his discovery of the ship in 1985, 73 years after it sank.
Many had tried and failed to find the site, but Dr Ballard was not put off by the slim odds of success.
"I always saw the Titanic as a Mount Everest that no-one had been able to climb and so I was lucky to be the first to summit that mountain in life," he said.
To finance his efforts to find the Titanic he approached the US Navy in 1982.
They agreed to allow him to search for the Titanic if he was able to locate two missing nuclear submarines, which he did over a period of two years.
"When I first discovered the Titanic I couldn't tell the truth about who really sponsored it, it was actually a top secret mission I was on," he said.
"My country wanted me to make sure the Soviets didn't know where it was.
"So I was able to convince (then US) president (Ronald) Reagan to let the Titanic be the cover because it was nearby, and so naturally when I did the initial exhibit here in Belfast, I couldn't talk about it, but the military recently declassified that mission so I'm so glad that I can finally tell the truth."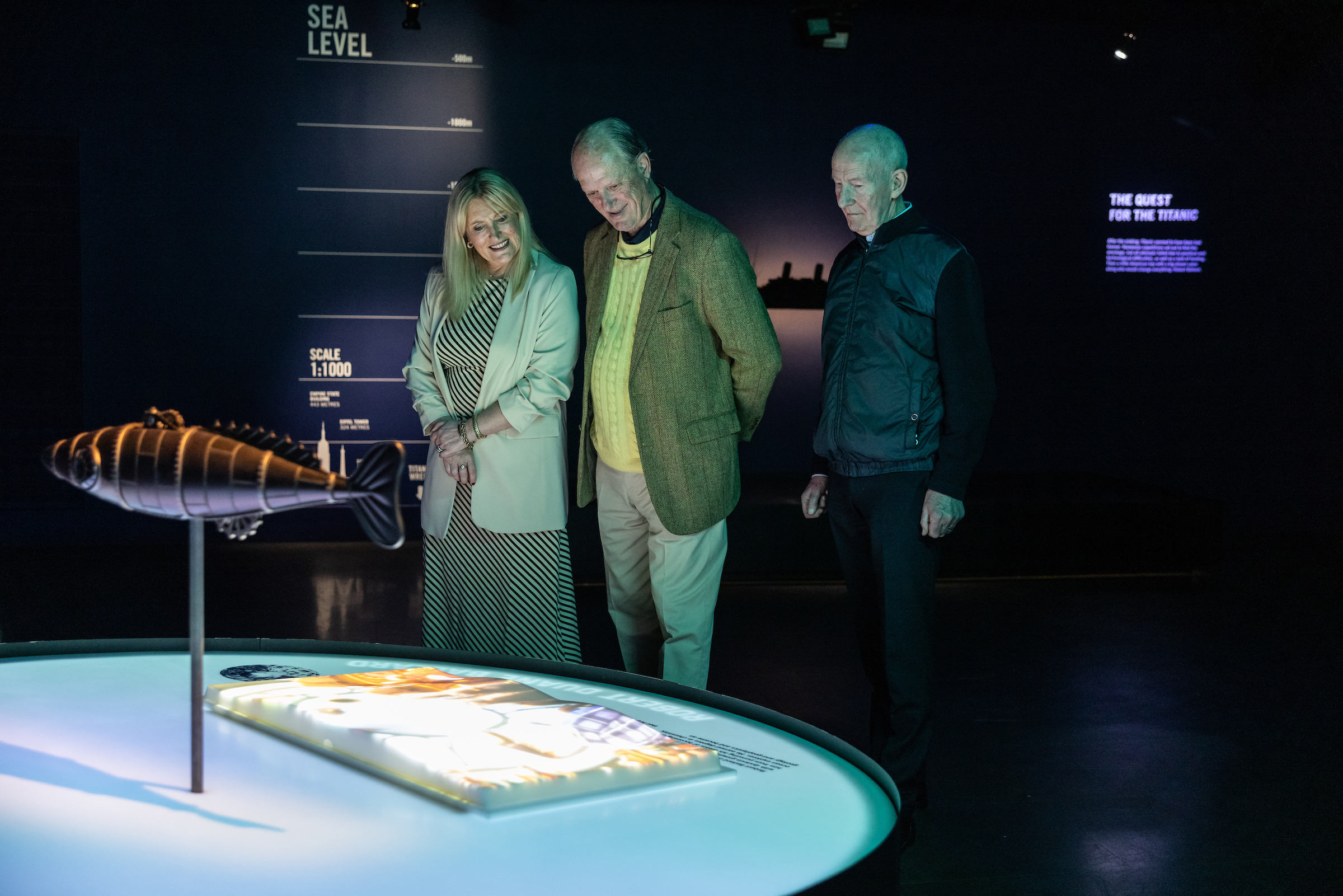 The team used a new technique to find the ship by tracking the debris field, and Dr Ballard discussed how they felt when they found that first part of the Titanic's debris, a boiler that powered the ship.
"When we picked up the debris we said 'well let's see', we didn't know if it was Titanic debris," he said.
"We looked and there it was and we then knew that we'd found the Titanic and we went a little crazy in there."
Dr Ballard said the celebratory tone on board quickly changed.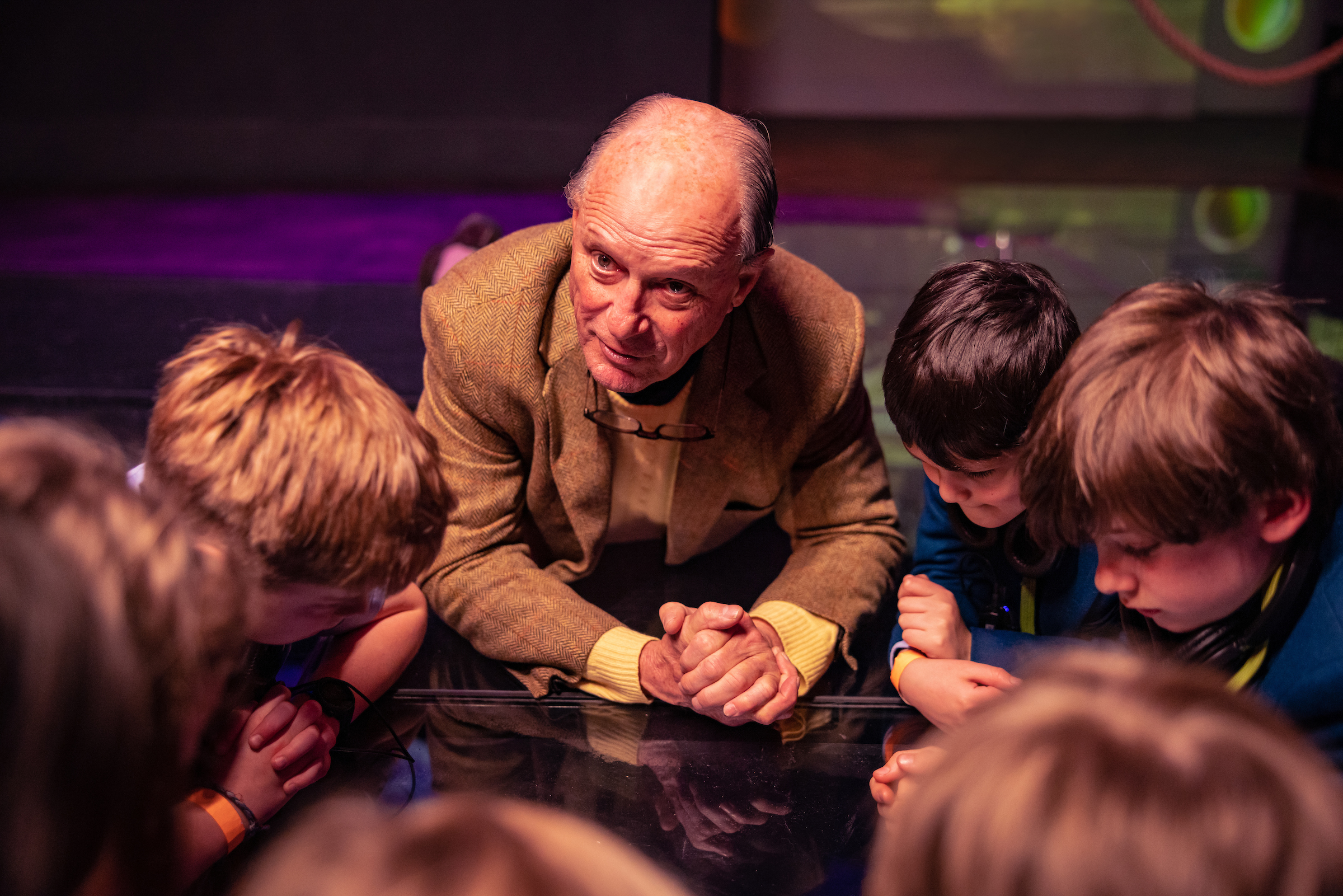 "Before finding the Titanic it was lost, but when you find it you're there, and the spot speaks to you. You're in the very spot where this tragedy unfolded, it was very solemn."
Dr Ballard found the ship more than two miles beneath the waves of the north Atlantic on September 1, 1985.
The oceanographer and explorer expressed his admiration for the exhibition dedicated to his work, but did say he asked for one detail to be added.
"Sitting there day after day it gets very, very tedious watching the camera going over mud, so we play music, and do you know what the music we were playing when we found the Titanic? I Heard It Through The Grapevine. So they're going to add that music," he said.
The mission to find the Titanic was marred by setbacks and Dr Ballard said: "I think the important thing to learn is that failure is a great teacher but passion keeps you going."