A 14-year-old boy has been sentenced after crashing a car into two houses, leaving a family living in a hotel for six weeks as efforts are made to save the buildings.
The teenager, who cannot be named for legal reasons, took a Volkswagen Sharan and reached speeds in excess of 30mph before crashing into the houses in Grampian Way, Sinfin, Derby, in the early hours of February 25.
He was given a 12-month referral order and disqualified from driving for two years, at a hearing at Southern Derbyshire Magistrates' Court on Friday.
Chris McNeill, 42, who owns one of the damaged homes, said the incident had "absolutely ruined" his family, whose lives have been "turned upside down" by the teenager's actions.
Mr McNeill, who has lived in his three-bedroom townhouse for 12 years, said outside court that he was watching TV in the living room when the car hit the house, rupturing gas, electricity and water pipes.
He said: "It's just turned our whole lives upside down. It's absolutely ruined us.
"I have had a lot of stress because I was downstairs when it happened. I saw the impact, I saw the crash, it took out gas, water, and electricity pipes.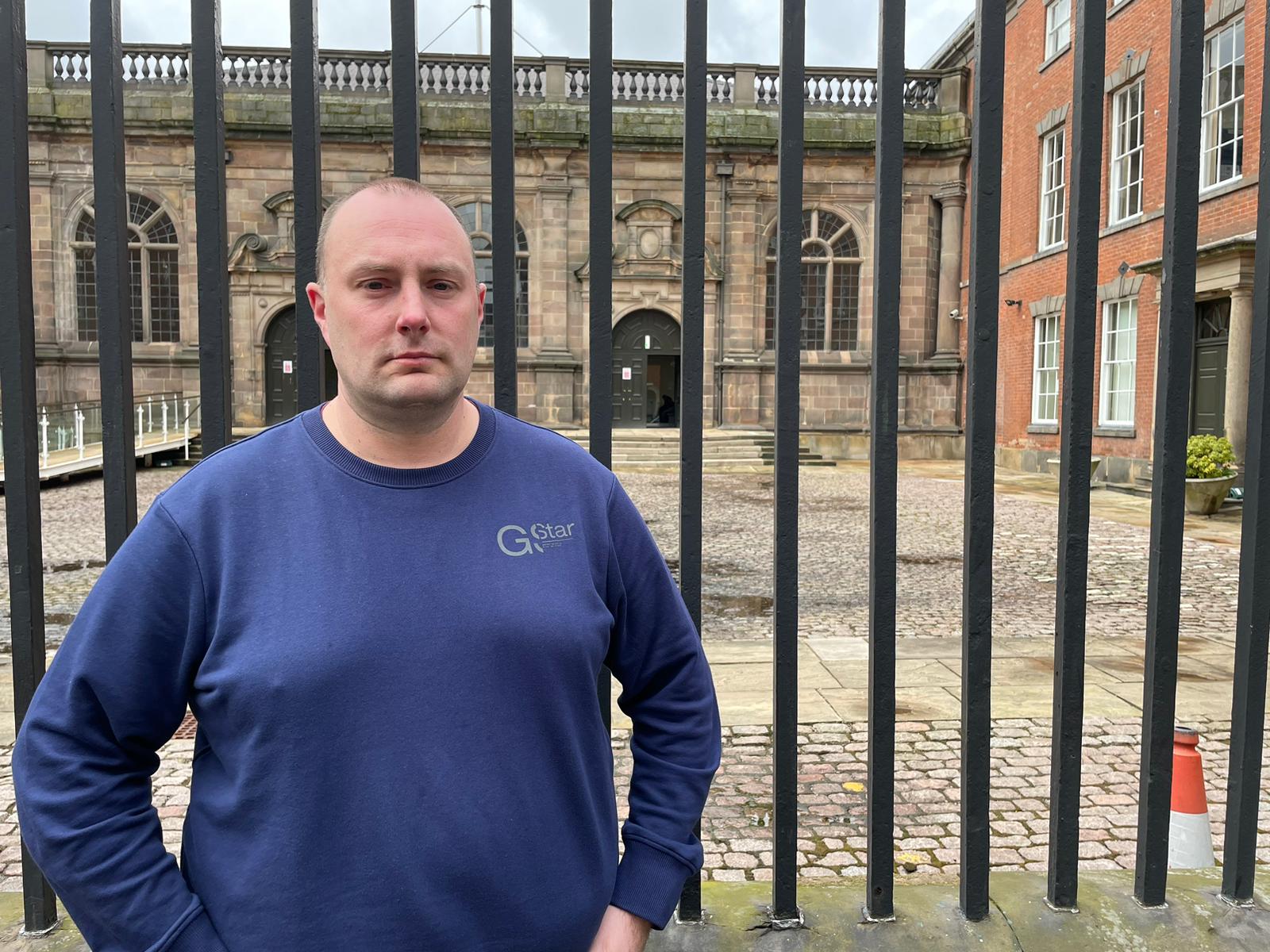 "Every time we go back inside the house, once a week, as well as bringing back mental stress, we find new cracks.
"The house could have fallen down. We could have all been killed, so you have to count your blessings."
At the hearing on Friday, Mr McNeill told magistrates that he did not wish for the boy, from Derby, to be given a custodial sentence.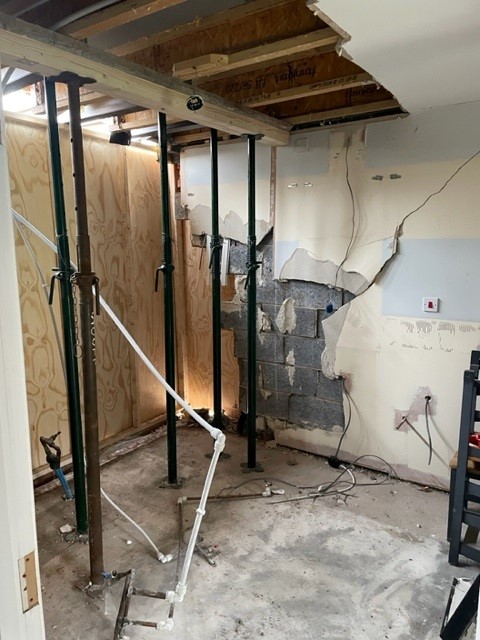 At that hearing, prosecutors said the homes would need to be demolished, but Mr McNeill said that further structural assessments have found that the homes can be saved.
In the meantime, he has had to spend £17,000 on rental accommodation for the next year while the house is repaired over several months.
Emma Price, prosecuting, told the court that the boy reached speeds "well in excess" of the 30mph limit and was seen by police going the wrong way around a roundabout, before losing control.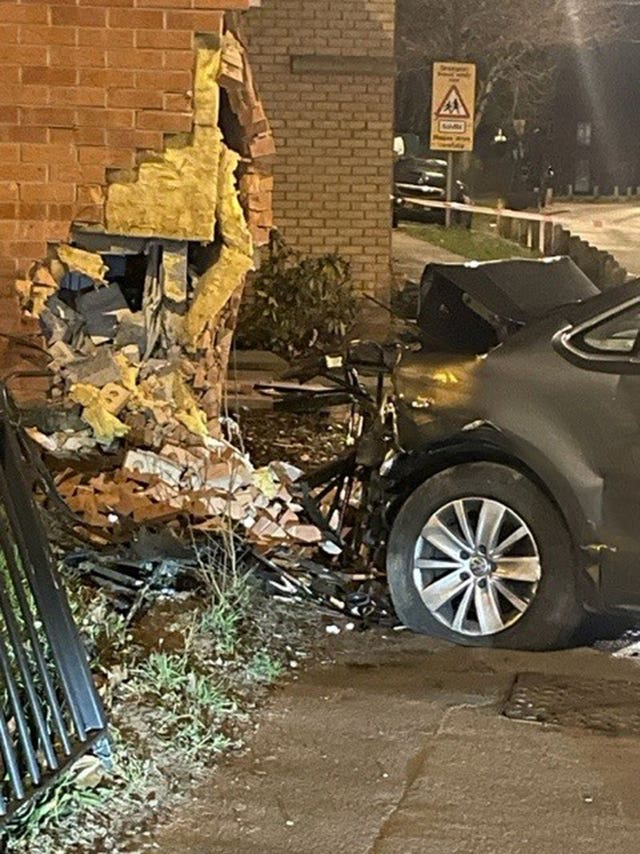 She said: "He crashed into a property, causing an unimaginable amount of damage.
"He admitted to taking the vehicle without consent and driving it away before eventually losing control and crashing, causing significant damage.
"He said he was stupid to do what he did."
Speaking in court, the boy, dressed in a grey tracksuit and white trainers, said: "I should not have done it because it was not the right thing to do.
"I could have lost my life. I could have injured or endangered other people."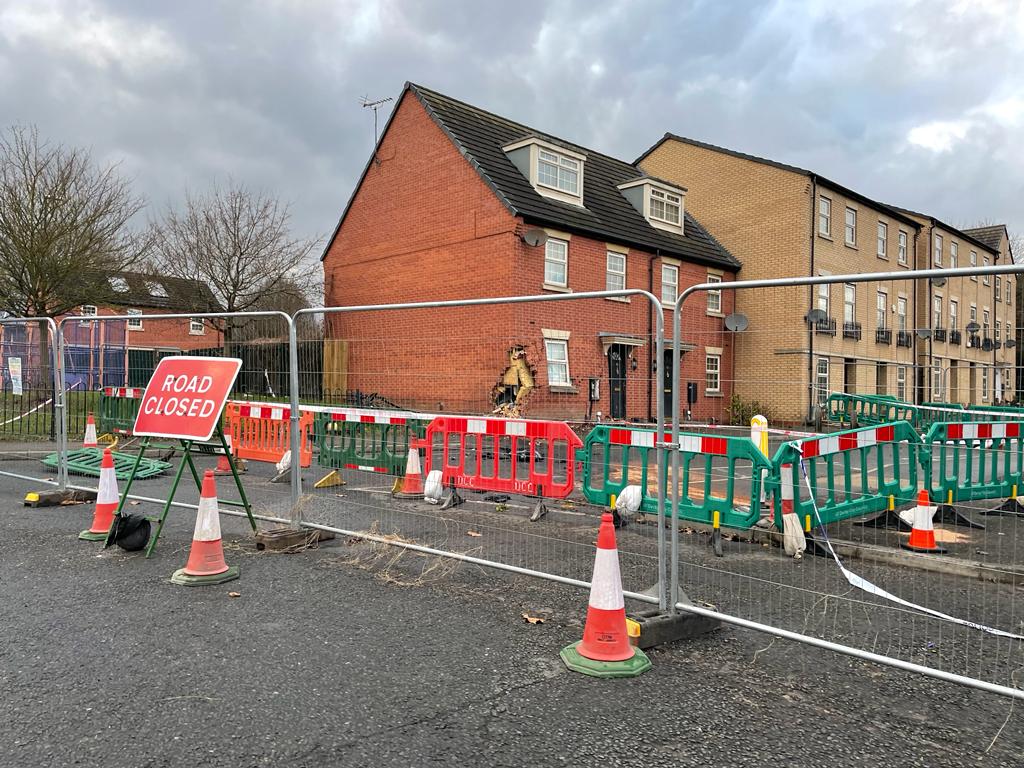 Paul Dickerson, chairman of the bench, said it was an "unthinkable" and "horrendous" situation.
He said: "A victim in attendance has made a gracious plea to the bench for the defendant not to go to prison, which we have taken into consideration.
"Remorse has been shown previously and today.
"We therefore believe that the sentence appropriate is a referral order, and this will be given for 12 months, in view of the situation."
The boy was also ordered to pay £85 costs and a £111 victim surcharge.