The UK's territorial greenhouse gas (GHG) emissions fell by 2.2% in 2022, new provisional statistics show.
Publishing annually, the Office for National Statistics (ONS) tracks the emissions from UK homes and businesses, transport, energy production and land use.
CO2 emissions fell by 2.4% compared to the previous year – largely because of homes using less heating due to higher energy prices and temperatures throughout 2022.
Long-term trends continue to show a general decline in net GHG emissions, which fell from around 650 million tonnes carbon dioxide equivalent (MtCO2e) in 1990 to 417 million MtCO2e in 2022 – a drop of 48%.
This has been largely driven by the phasing out of coal in place of renewables and gas for energy production, the ONS said.
More Government statistics show wind power generation hit a record high in the final quarter of 2022, producing 24.6% of the UK's electricity.
UK energy production overall increased slightly from 2021 but was still below 2019 levels.
The record temperatures and high energy prices in 2022 meant demand for energy fell to a level not seen in 50 years, the ONS said.
The Government has committed itself to reducing the UK's net emissions to zero by 2050 and on Thursday published a revised strategy on how to achieve that after a High Court judge found it failed to develop policies that would bring emissions down in line with its targets.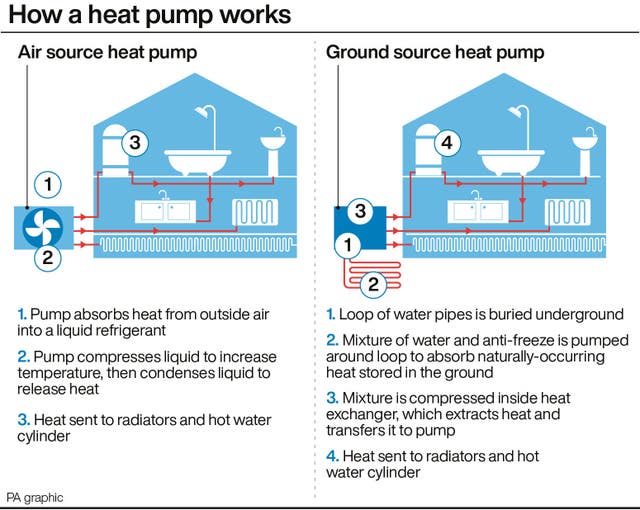 "The UK has hit every carbon budget to date and we have already come a long way to meet that target, cutting emissions faster than any other G7 country and with low-carbon sources like renewables and nuclear providing half of the UK's electricity generation."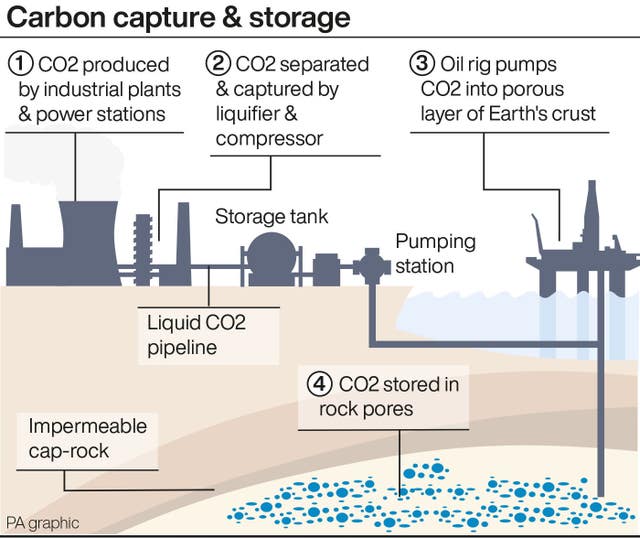 The Climate Change Committee has said CCUS is "crucial to the delivery of zero GHG emissions" and said between 75-175 million tonnes of CO2 will have to be captured to meet the 2050 target.
Energy Secretary Grant Shapps said there is space for around 78 billion tonnes of CO2 storage in caverns beneath the North Sea.
He said it could bring "billions if not trillions of pounds" to the UK if it stores other countries' captured carbon.