The King has urged the Bundestag to help write a new chapter in Anglo-German relations filled with the "restless pursuit of a better tomorrow" in a historic address greeted with a standing ovation.
In his speech to the federal parliament, delivered mostly in German, the King told a packed chamber he wished to "renew the pledge of friendship between our nations".
He touched on cultural links between the UK and Germany that left his audience of politicians and invited guests in stitches, from a hugely popular comedy sketch about a drunken waiter, to Monty Python and references to the Krautrock of electronic band Kraftwerk and the Beatles.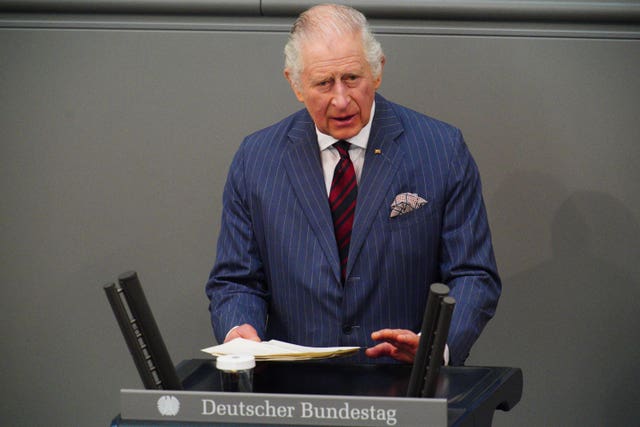 Charles received a standing ovation that lasted several minutes as he walked from the legislative hall following the first speech by a British monarch during a session of the Bundestag.
In his address, which was more than 23 minutes long, the King said: "I can hardly begin to express the pride I feel in the strength of the partnership between our two countries.
"Germany, her people and distinctive culture have made such a profound impact on me over so many of my previous visits. Since I first came to Germany when I was just 13 years old, I have grown to become familiar with the different corners of this remarkable land."
Charles' three-day state visit to Germany with the Queen Consort is the first of his reign and at a banquet held in their honour on Wednesday night Germany's President Frank-Walter Steinmeier produced a black and white picture of that first German trip made by Charles.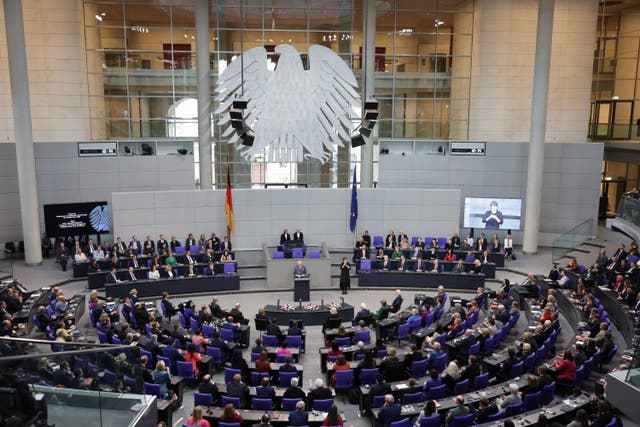 "More recent generations may think as readily of The Beatles or Kraftwerk, as they do of Brahms or Byron, but the web of cultural connections is as strong as ever.
"And perhaps most importantly, for the last 50 years we have laughed together – both at each other, and with each other."
During a speech made at the state banquet, Charles drew laughs when he mentioned "dinner for one", a British comedy sketch which has become a German institution shown every new year in the country.
Elderly aristocrat Miss Sophie dines alone while her waiter James gets progressively more drunk as he consumes alcohol poured for her missing dinner guests.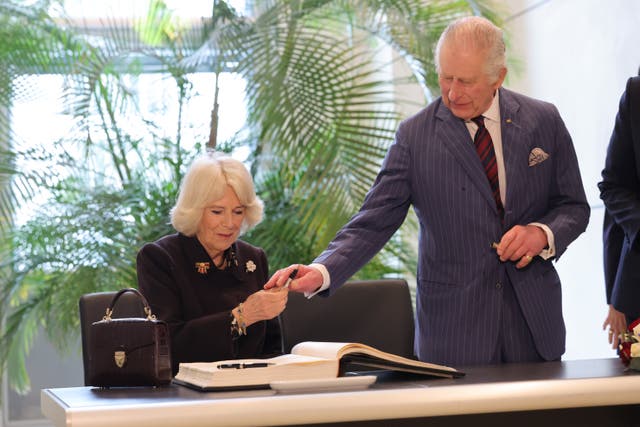 "In Britain, Germany's comedy ambassador, Henning Wehn, has given us an understanding of German quirks, as Monty Python brought our own here. Like all old friends at moments, the warmth of our relationship allows a small smile at each other's expense."
Charles highlighted how during Friday, the final day of his state visit, he will remember those who perished in the Allied bombing of Hamburg in 1943 and celebrate the Kindertransport, which 85 years ago saved the lives of more than 10,000 Jewish children from the Nazi regime.
He concluded by saying: "Together we must be vigilant against threats to our values and freedoms, and resolute in our determination to confront them. Together we must strive for the security, prosperity and wellbeing that our people deserve.
"In the long and remarkable story of our two countries, there are many chapters yet unwritten. Let us fill these with the restless pursuit of a better tomorrow."