Energy Secretary Grant Shapps said the Government's new green power strategy was not a "rip-out-your-boiler" plan, despite measures aimed at shifting households away from gas.
The plan confirms measures aimed at making it cheaper to buy and run a heat pump rather than a traditional gas boiler.
The strategy confirms that the Government will set out plans during 2023-24 to "rebalance gas and electricity costs" – which could cut the cost of electricity, which can be generated cleanly, at the expense of gas.
He told Sky News: "We all know that electricity can be a big way to decarbonise, but we also know these are big changes. So this is not a sort of rip-out-your-boiler moment.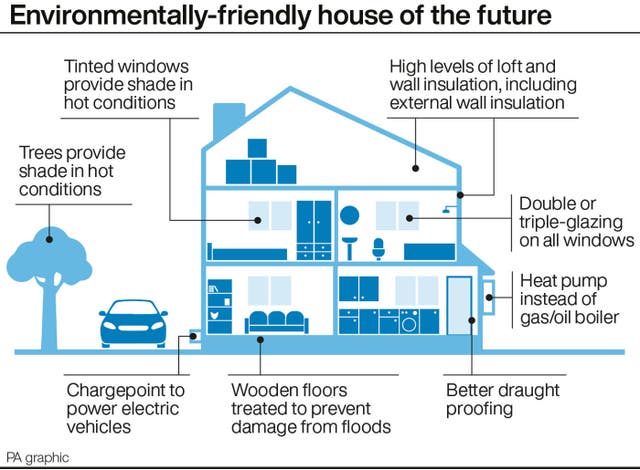 He admitted "we're in the low numbers still" of heat pumps, with around 42,000 installed last year and "there are technical issues that people are having to deal with in order to meet the switchover".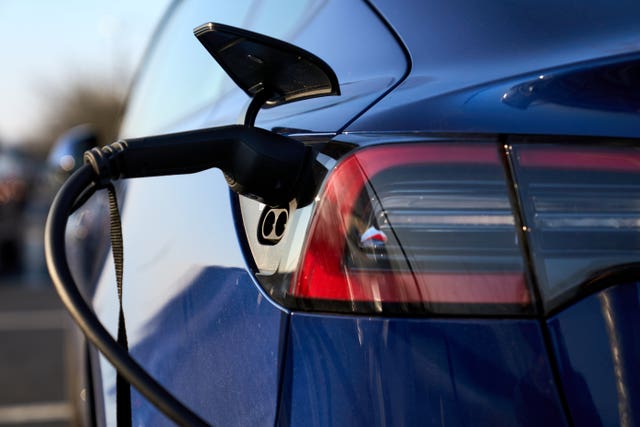 The Government is extending a scheme offering £5,000 grants towards heat pump insulation to 2028 instead of its previous 2025 cut-off.
The package has been criticised by some as offering little more than reannouncements of existing plans.
It comes as Chancellor Jeremy Hunt ruled out a British rival to the kinds of subsidies for green technologies offered by Joe Biden's Inflation Reduction Act in the US.
The plan unveiled by Mr Shapps and Prime Minister Rishi Sunak to "power up Britain" involves support for carbon capture technology and offshore wind.
The plan sees the Government stress its already-announced £20 billion investment in carbon capture technology and backing for new projects, as well as £160 million for port infrastructure to help expand offshore wind.
New green hydrogen production projects also feature prominently alongside plans for the establishment of Great British Nuclear.
Elsewhere, the Government is set to publish a consultation on measures to address carbon leakage, raising the possibility of the UK following the EU and introducing a carbon border taxes regime.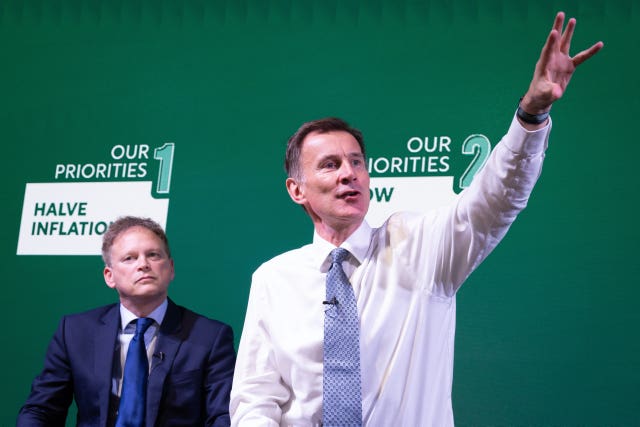 Mr Hunt played down suggestions that the UK was trying to compete with Washington or indeed follow its lead.
Writing in The Times, he hit out at "massively distortive subsidies" and said that instead the UK would do things "the British way".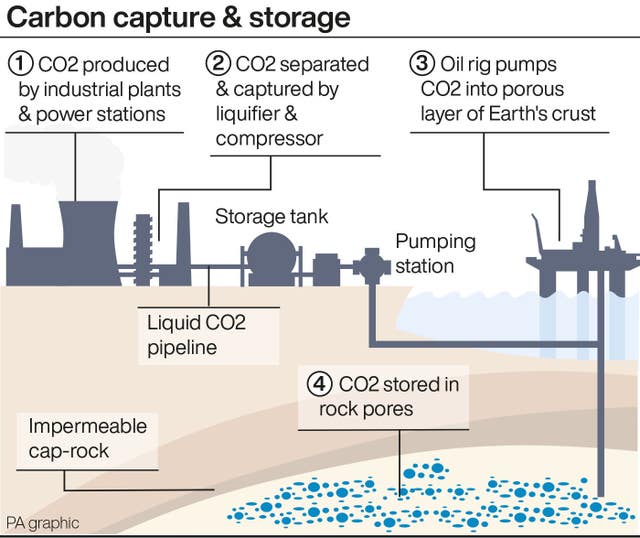 "With the threat of protectionism creeping its way back into the world economy, the long-term solution is not subsidy but security."
In the days leading up to the announcement, the Government dampened suggestions that Thursday would be a "Green Day" – instead emphasising the energy security element underpinning the strategy.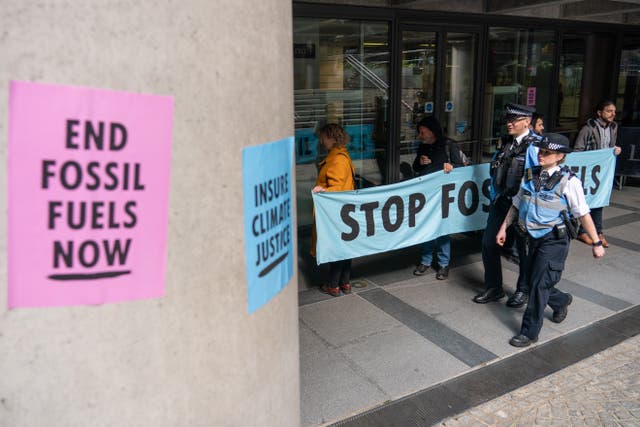 Mike Childs, head of policy at FoE, warned: "Friends of the Earth successfully took legal action against the Government's previous net-zero strategy because it failed to show how legally binding climate targets would be met.
"With these policies looking dangerously lacklustre and lacking on climate action, we will be combing through the detail of the amended strategy and are poised to act if ministers have fallen short once again."
Professor Nick Eyre, of the University of Oxford, said: "The Government has missed an open goal here.
"The most effective and lowest cost measures to address energy security concerns are investment in renewable energy and energy demand reduction.
"These are precisely the same measures that the latest IPCC report shows are central to achieving net zero. Yet the Prime Minister, Chancellor and Secretary of State all fail even to mention the key role of energy saving."
Ed Miliband, the shadow climate and net-zero secretary, said there was "no removal of the onshore wind ban which is costing families hundreds of pounds on bills, no new investment for energy efficiency which could cut bills and imports, no response to the Inflation Reduction Act which could help Britain win the global race for clean energy jobs".
He said: "What was billed with huge hype as the Government's green day turns out to be a weak and feeble groundhog day of reannouncements, reheated policy, and no new investment."
The Government's plan included its response to Tory MP Chris Skidmore's review into how the UK can reach net zero by 2050.
It said it is acting partly or fully upon 23 of the 25 recommendations made by Mr Skidmore in his January report.