Members of the public were removed from Holyrood's public gallery as First Minister Humza Yousaf took questions from opposition leaders for the first time.
Presiding Officer Alison Johnstone acted after climate change protesters disrupted proceedings on five occasions on Thursday, forcing business to be suspended each time.
Activists shouted as Scottish Conservative leader Douglas Ross challenged Mr Yousaf over his choice of Cabinet and ministerial appointments.
She said: "Regrettably we are going to have to clear the gallery.
"I am very, very sorry. We require to clear the gallery at this point."
School children who had been visiting the Parliament to watch the weekly First Minister's Questions session were permitted to stay.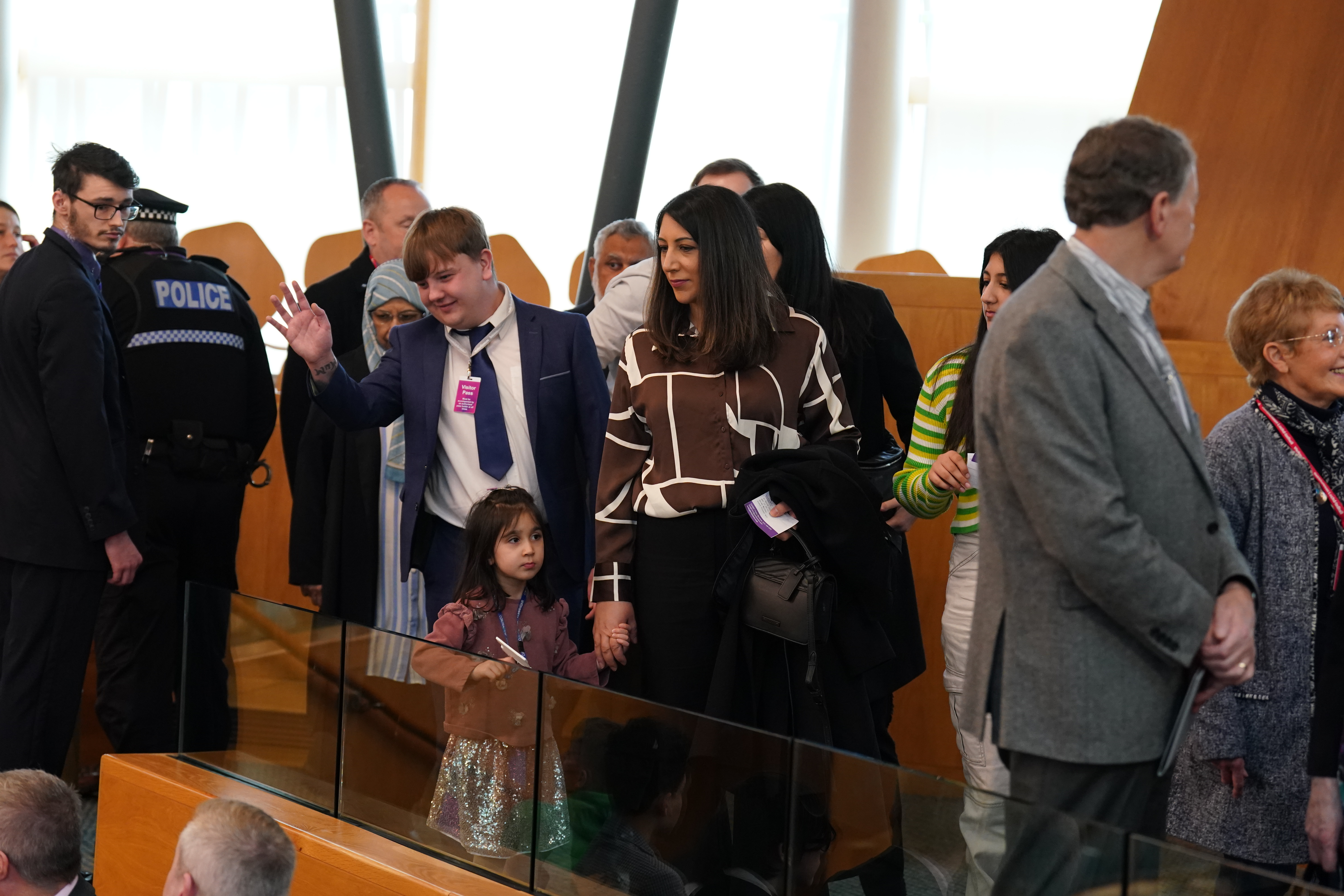 Business had to be suspended before Mr Ross had the chance to ask his first question to the new First Minister.
Ms Johnstone said: "Far too regularly, disruption is causing members to lose the opportunity to ask questions."
She said work is under way "on a range of measures that may be implemented to protect parliamentary business from persistent disruption".
She said she hopes for a "swift solution" to the disruption which has marred First Minister's Questions sessions regularly in recent weeks.
She added: "We will see what we can do in terms of targeting any respond. But for today I think given we had had five disruptions, it is essential we do all we can to protect the wellbeing and safety of those who expect to come to this Parliament and quietly watch the Parliament at its work."
Mr Yousaf told the Presiding Officer he agreed with the action taken, adding he was "delighted" the school children had been permitted to remain.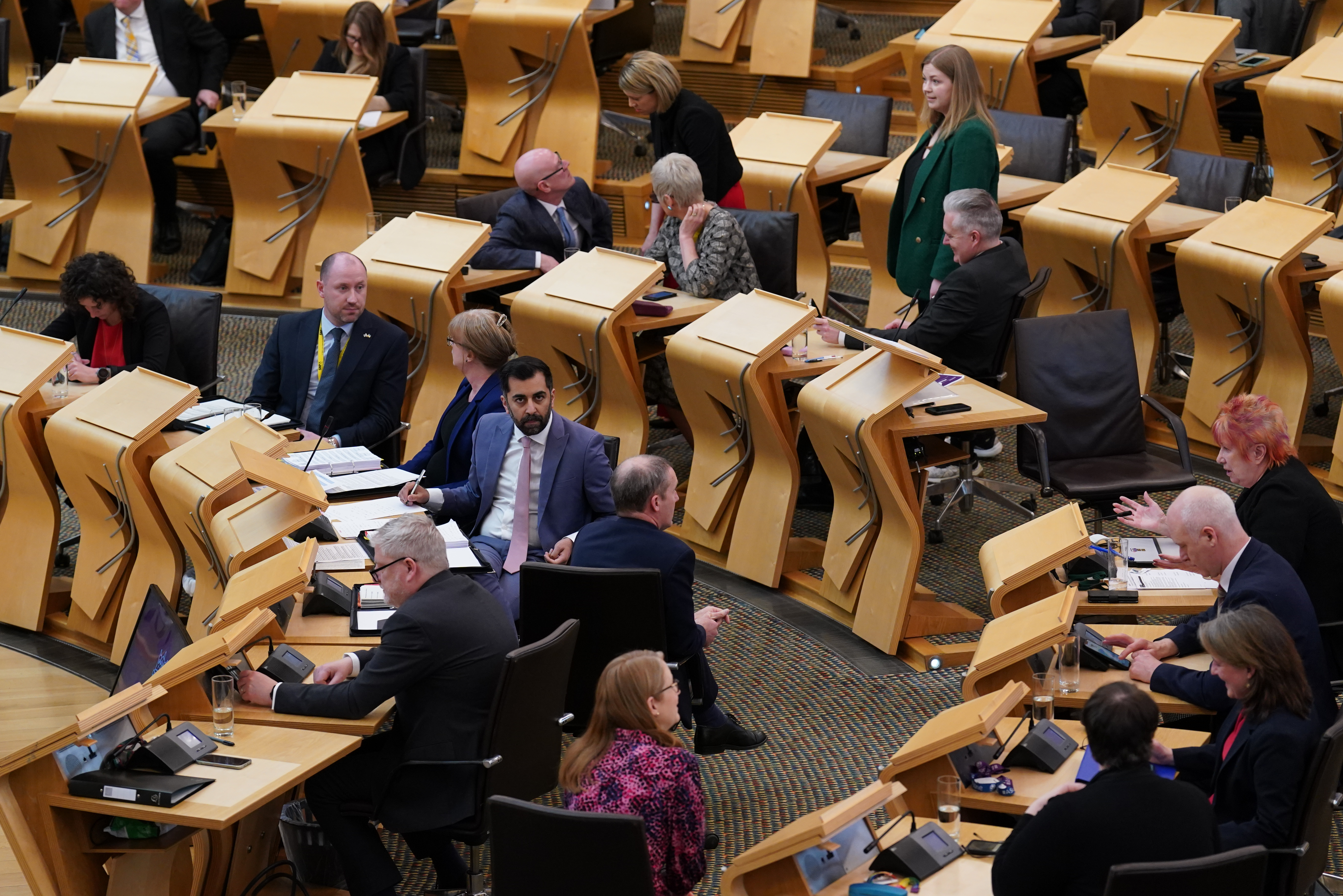 He told journalists later: "I understand why people want to demonstrate about very important issues of the day, but this disruption is stopping members of the Scottish Parliament keeping me under scrutiny."
He said the Presiding Officer has raised the issue with him and Parliament is "proactively" looking at measures to deal with the protests.
Mr Ross blasted the protesters, saying: "This shower have been doing this week after week, and the image of genuine constituents being forced out of our Parliament is one we will all regret and one none of us want to see repeated."
He said he was grateful that school children had been permitted to remain, but added: "We must do something to stop this going forward."
The disruption comes after Holyrood announced it had banned mobile phones from the public gallery during First Minister's Questions as part of efforts to deter protesters.
Phones are now required to be stowed away and must not be used in the gallery during proceedings.