A man killed by loyalists 26 years ago has been described as a "fair-minded person who treated everybody the same".
The widow of Sean Brown, 61, a Gaelic Athletic Association (GAA) official who was abducted and killed by loyalists in Co Londonderry, was speaking as an inquest opened into his death.
Mr Brown was taken by a Loyalist Volunteer Force (LVF) gang as he locked the gates at Bellaghy Wolfe Tones GA Club in May 1997.
No-one has been convicted of his murder.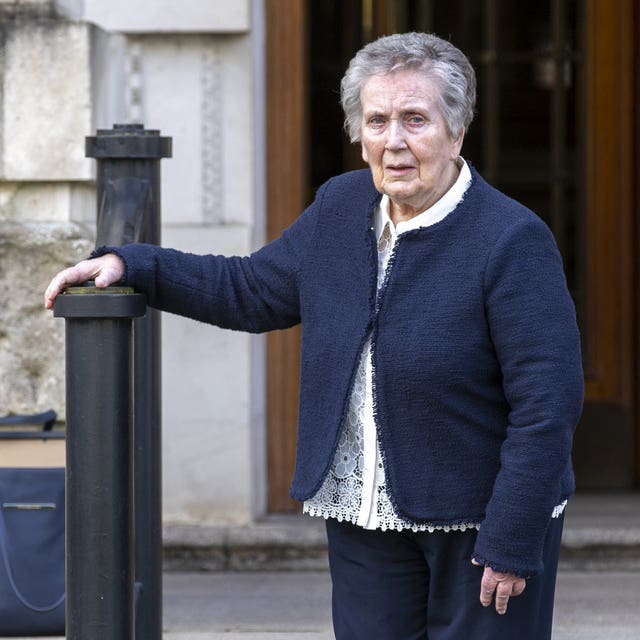 She said she stayed up all night, and described the "very rude attitude" of police, recalling one officer asking "what's she crying for" in relation to her daughter who was concerned that her father was missing.
Mr Brown was later confirmed dead.
She told the inquest she felt the personal attitude of those officers became "emblematic" of how police approached the investigation into her husband's death.
She said she has never faltered in her dedication to finding out the full circumstances surrounding his death, engaging with the Historical Enquiries Team, Police Ombudsman, Irish government and the coronial system.
Mr Brown's son Damian previously pressed the campaign for answers around his father's death until he died in 2021.
"He never missed a hearing. That was his ambition, to get justice for his father."
Mrs Brown said despite her age, she will not miss a single hearing of the inquest.
She described her husband as a "very fair-minded man who treated everybody the same".
"I can't understand why he was picked out, I just cannot understand because he dealt with both sides of the community," she told the inquest.
Asked if he was involved in politics, she said: "No, no. The football club was the only thing. If there was ever anything on in Bellaghy we would have taken off for the day.
"He was not involved in anything."
Mrs Brown was then asked about a letter written by poet Seamus Heaney following Mr Brown's death.
"He knew him personally. I thought it was very nice for a man in his position to write that and say those things."
The inquest continues.