Dominic Raab has said he believes "heart and soul" that he is not a bully but defended his "forthright" approach to his work.
The Deputy Prime Minister is under investigation over eight formal complaints about his behaviour as foreign secretary, Brexit secretary and during his first stint as justice secretary.
Senior lawyer Adam Tolley KC was appointed in November to lead the investigation into Mr Raab's conduct but the process is yet to conclude.
Mr Raab said: "I'm a professional, I called for the investigation so there's no point in complaining about it.
He told Sky News: "Anyone accused of things that you feel very passionately and heart and soul are wrong, you will feel aggrieved, but I'm a professional – I'm very focused on the job I'm doing."
Mr Raab, who will stand in for Rishi Sunak at Prime Minister's Questions on Wednesday, was asked about former Cabinet colleague Jacob Rees-Mogg suggesting officials are being "too snowflakey".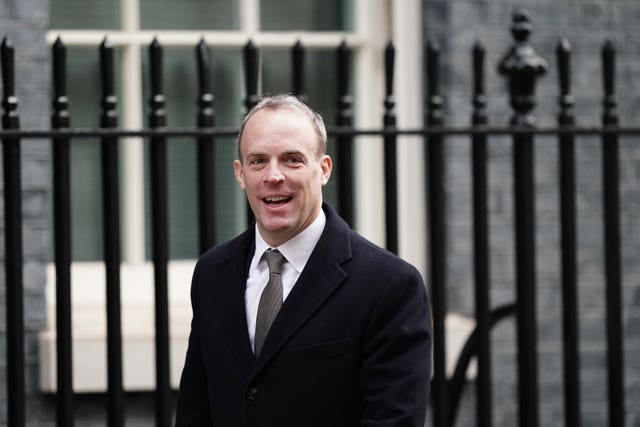 As he launched his reforms to the parole system, he said: "I do think having professional standards, having high standards, being demanding, being rigorous, is exactly what's required when it comes to standing up for victims.
"You need to be direct, you need to be forthright – that's not bullying."