Ed Miliband has said he fears a "boulevard of broken dreams" when the Government announces its revised net zero plans on Thursday.
The shadow net zero secretary urged the Government to end the ban on onshore wind farms and step up investment in energy efficiency for Britain's homes in a speech at Octopus Energy's headquarters on Oxford Street.
Mr Miliband said making the UK's homes more energy efficient "continues to be the biggest no-brainer in policymaking and the biggest failure is not having proper investment in energy efficiency."
But referring to the Government's expected "Green Day" announcements on Thursday, Mr Miliband said: "I fear a boulevard of broken dreams."
But green groups have expressed concern that the plans will not go far enough and could contain support for continued fossil fuel use.
Mr Miliband said: "The idea that the priority is to throw yet more money at oil and gas as the future – £11.5 billion in this windfall tax deduction – doesn't seem to be the right priority."
He also called for more support from the environmental movement for specific clean energy projects.
He said: "We need a social movement of builders, not just blockers. There's going to be lots of people who have specific objections to these projects.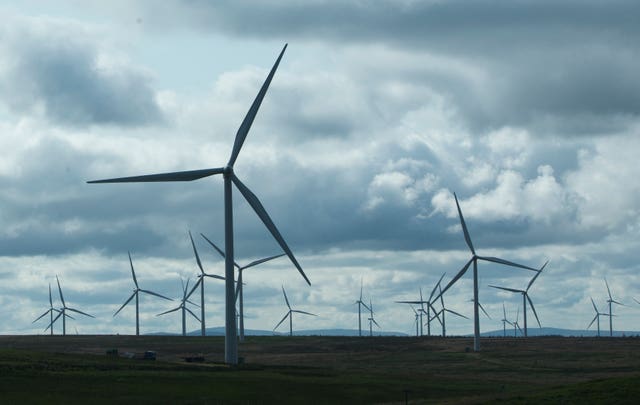 Mr Miliband made his comments at an event hosted by pro-growth campaign group Britain Remade, which published its proposals for achieving energy security on Monday.
The group's proposals include overhauling the planning system to make it quicker and easier to build renewable energy projects, ending the ban on onshore wind farms and removing the need to secure planning permission before installing rooftop solar panels.
Sam Richards, Britain Remade's founder and a former adviser to Boris Johnson, said: "We think that the heart of the problem is that it's too hard to build the new sources of cheap, green energy and the new grid connections that could make us energy independent.
"We split the atom in this country and yet it's been 27 years since we built a nuclear power station. We are a phenomenally windy island, yet onshore wind is effectively banned in England and offshore wind takes up to 12 years to get up and running despite taking two to actually build."