There may be high level disappointment that the King's first state visit has had to be postponed, royal experts have said.
Charles and Camilla were due to begin a four-day trip to France on Sunday but after a night of violent nationwide demonstrations that led to hundreds of arrests and police officers being injured, the trip was shelved.
The violence was prompted by French President Emmanuel Macron's pension reforms, which aim to increase the retirement age from 62 to 64.
The situation meant there was "an inevitability that the state visit would have to be postponed because it just was challenging on so many levels", according to Joe Little, the managing editor of Majesty Magazine.
Mr Little added: "Certainly, there must be, you would imagine, at high level a degree of embarrassment that they have had to suggest the visit is postponed because of the national unrest within their country.
"It presents a bad image externally, but such is life."
On whether future relations with France could have been damaged, he said: "I am sure the King in particular will understand the reasons for this having taken place but offence will most definitely not be taken.
"It is a case that the visit will just happen at a later date when the situation calms down and the diaries can accommodate it.
"It was significant in that it was the first state visit of the reign but there will be other opportunities."
Sir Peter John Westmacott, a former British ambassador to France who also used to be a deputy private secretary to the then Prince of Wales, told the BBC: "I know he was very much looking forward to this visit.
"I think he will be saddened. It will be more than a shrug.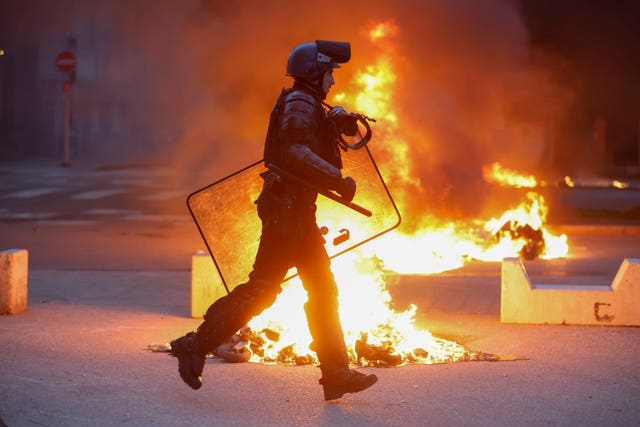 "I think they were pleased that the King wanted to come to France first, so they will be disappointed this can't happen at the moment."
French interior minister Gerald Darmanin said on Friday some 441 police and gendarmes were hurt as violence marred some marches.
He said 1,000 rubbish bins were set on fire in the French capital Paris during the previous day's action.
Royal historian Hugo Vickers believes that Charles may be "disappointed" the event has been put on hold but the decision was inevitable.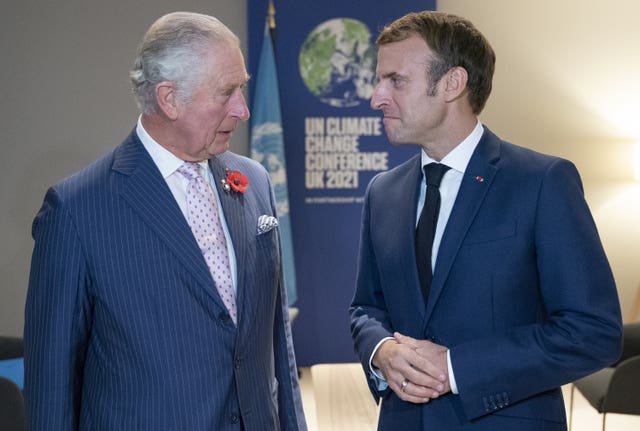 "It is all about the fact that it is no longer safe for the King to go there."
State visits are a "significant international" occasion which involve much planning and the French have previously staged them as "absolutely magnificent" events that are "done with enormous style and panache", Mr Vickers said.
Charles and Camilla were due to arrive in France on Sunday before heading to Germany on Wednesday.
It is understood the visit to Berlin will proceed as planned.