Fourteen people remain in hospital after a ship tipped over in a dry dock, leaving 35 people injured.
A major incident was declared as police, ambulances, the fire service and coastguard were called to a report that a ship had become dislodged from its holding at Imperial Dock in Leith, Edinburgh, at about 8.35am on Wednesday.
The Petrel, owned by the US Navy, was left leaning at a 45-degree angle in the dry dock.
NHS Lothian received 21 patients, with 17 treated at the Royal Infirmary of Edinburgh (RIE) and four at the Western General Hospital (WGH), while two people were taken to hospital in Fife.
NHS Lothian said on Thursday that of those treated at the RIE, nine have been discharged and eight are still in hospital, some with serious injuries, while the four patients at the WGH are awaiting discharge.
NHS Fife said two patients remain in its hospitals.
The Petrel, a 76m (250ft) research vessel, was previously bought and outfitted by the late Microsoft co-founder Paul Allen and was sold by his estate in 2022.
People working at the dock described the incident as "so scary".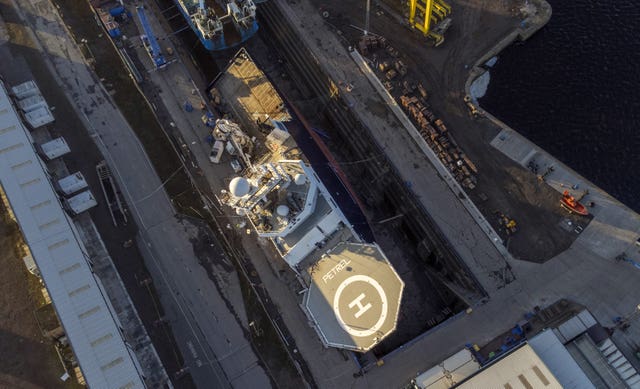 He said: "It's scary. Very scary. Just makes you evaluate everything really.
"No-one goes to work to be involved in any kind of accident.
"It's so scary that you go to work and something like that can possibly happen."
A wind speed of 38mph was recorded in Edinburgh at 8am on Wednesday while a 44mph gust was recorded at 9am, according to Met Office data.
Investigations into the incident are under way and Police Scotland said the Health and Safety Executive (HSE) has been informed.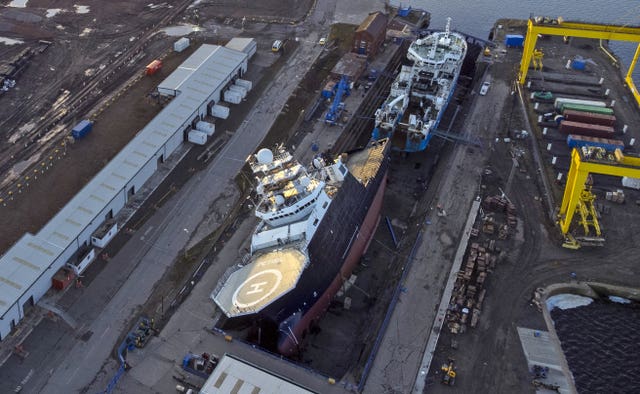 A US Navy spokesman said: "We are working closely with the on-site authorities, who are in the best position to help those in need and to provide status updates.
"We will continue to communicate with our contacts at the scene in order to understand what occurred, the actions being taken, and the long-term impacts.
"Our thoughts and prayers are with those injured and their families, with hopes for a quick and full recovery."
Dales Marine Services, which runs the dry dock, said on Wednesday it was "liaising with the emergency services and relevant authorities" in dealing with the incident.
Mr Allen bought the ship to locate historically significant shipwrecks and it discovered around 30 sunken warships, including the Japanese Imperial Navy's IJN Musashi.
The Petrel has been moored at Leith since September 3, 2020 due to "operational challenges" from the pandemic, according to a statement on the vessel's social media page.