SNP leadership hopeful Humza Yousaf has talked down suggestions that the party's stance on gender recognition reforms could have cost it members – suggesting instead it may have gathered "a lot of support" as a result.
The would-be first minister commented amid claims the SNP's backing for the controversial Gender Recognition Reform (GRR) Bill lost it support, particularly from women's rights campaigners who fear the impact the changes could have on single-sex spaces.
Mr Yousaf, the only one of the three candidates running to succeed Nicola Sturgeon who backs the Bill, said: "I suspect we have also gathered a lot of support because of the stance we have taken on equality.
"I don't doubt that for a minute, particularly amongst some of our younger members, who have told me as much."
Figures revealed by the SNP last week showed the party had lost 30,000 members in just over a year – something it had previously denied.
Speaking on BBC Radio Scotland's Good Morning Scotland programme on Wednesday, Mr Yousaf accepted it was "not the SNP's finest hour", describing it further as "a bit of an own goal".
He said: "Those membership figures really should have been released at the very beginning of this contest."
He dismissed a suggestion from his main rival in the SNP leadership contest, Scottish Finance Secretary Kate Forbes, that Holyrood should seek to reform the gender recognition legislation in a bid to persuade Westminster to remove its block on the Bill.
The UK Government issued a Section 35 order, preventing the Bill from gaining royal assent, and Mr Yousaf is the only leadership candidate who has backed challenging this in the courts.
However he said that should not happen if legal advice makes clear "there is simply no stateable case whatsoever" for challenging Westminster's action.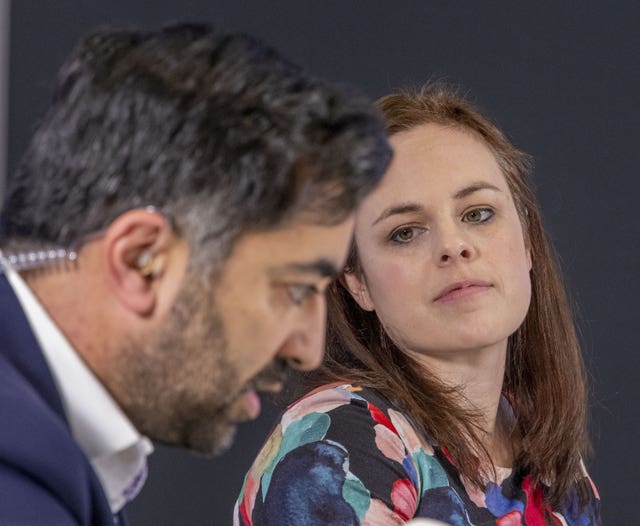 "That should be the first starting principle.
"But clearly a first minister has to act on the legal advice that they are given, that almost goes without saying.
"So if legal advice, which I haven't seen of course, but if the legal advice is there is simply no stateable case whatsoever, then of course that would have to be taken into consideration.
"But my starting principle has not changed, my starting principle is very much the case that we should challenge that Section 35 order, challenge that Westminster veto. That position hasn't changed."
He dismissed the idea that the Bill – which aims to both simplify and speed up the process trans people go through to obtain legal recognition in their acquired gender – should be amended.
Mr Yousaf pointed out MSPs had "debated hundreds of amendments, into the early hours of the morning at some points" before the legislation was voted through by Holyrood late last year.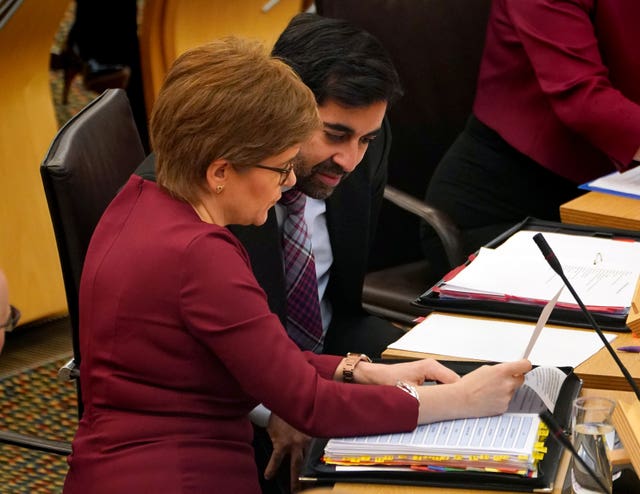 His comments came as he vowed to "build up the progressive agenda" of the SNP if he is elected to succeed Ms Sturgeon.
While he accepted he has been labelled as the continuity candidate in the leadership election, Mr Yousaf said: "I will very much be my own man, I will have my own leadership style.
"I will bring forward policy, as I have done and suggested over the last four weeks, that will build upon the progressive agenda that has done us so well as a party.
"It is a progressive agenda which has seen us win election after election, it is a progressive agenda which has seen us gather popular support.
"We are today, still by far, by quite some considerable distance, the most popular party in Scotland.
"I'm not complacent about that but if people want to label me continuity, well continuing that good record of election wins is no bad thing. But I will certainly bring my own mark to it."