Boris Johnson's 52-page submission to Privileges Committee is being pored over before the former prime minister gives evidence to MPs on Wednesday.
In the document setting out why he does not believe he misled Parliament with his assurances over "partygate", Mr Johnson regularly refers to a number of key aides who were working with him at the time of the Downing Street lockdown events.
He also focuses his attention on those involved in the civil service probe into whether Covid-19 rules were breached by the events.
Here is what the former Conservative Party leader had to say about a host of influential characters.
– Dominic Cummings
The former de facto chief of staff in No 10 was one of Mr Johnson's closest aides at one point, having worked together on the Vote Leave campaign before the politician's election to power.
But since his exit from Downing Street in November 2020 — following a reported power struggle with Mr Johnson's wife, Carrie Johnson — Mr Cummings has been highly critical of the former British leader's handling of the Covid-19 pandemic.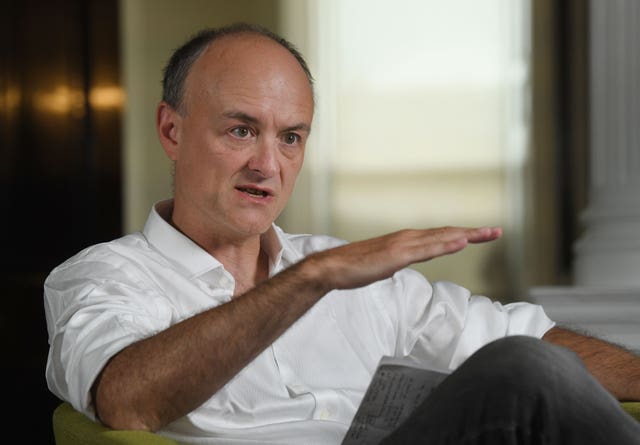 "It is no secret that Dominic Cummings bears an animus towards me, having publicly stated on multiple occasions that he wanted to do everything that he could to remove me 'from power'," Mr Johnson said.
In response, Mr Cummings has suggested Mr Johnson was indulging in "further misinformation" following his published account of how a No 10 garden party held on May 20 2020 unfolded.
In his evidence, Mr Johnson said he could "categorically state that no-one at the time expressed to me any concerns about whether the event complied with the rules or guidance".
But Mr Cummings, making reference to The Times' reporting about the defence in a post on his Substack blog, said: "This is not just obviously false, it's further misinformation from him.
"Officials were fined therefore the cops concluded it was against the rules, as (Lee) Cain and I warned that morning, and which is referred to in emails given to Sue Gray."
– Lee Cain
Another Vote Leave acolyte, Mr Cain built up a close relationship with Mr Johnson while he was foreign secretary and was rewarded for his loyalty with the post of No 10 director of communications.
The former journalist is mentioned in the evidence pack in relation to the aforementioned so-called "BYOB" garden party bash.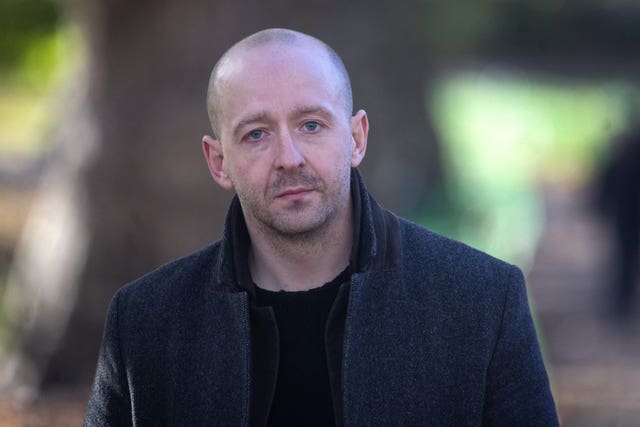 Mr Johnson said he does "not recall having any conversation" with his communications chief, however.
He added: "If Lee Cain or Dominic Cummings had raised such a concern with me, the event would not have gone ahead."
Mr Cain's leaving do on November 13 2020 is also mention by Mr Johnson.
He said he "briefly" attended the gathering in the press office to mark Mr Cain's departure, making a "short speech" and leaving after 15 minutes.
"I had no involvement in the planning or organisation of this event," Mr Johnson said.
– Jack Doyle
A former Daily Mail political associate editor, Mr Doyle joined Mr Johnson's ranks as his press secretary in 2020 before being promoted to the role of communications director the following year.
He is mentioned, including in the footnotes, more than 20 times in Mr Johnson's submission to the committee.
Mr Johnson said it was Mr Doyle who first brought the allegations of lockdown gatherings to him, informing him in November 2021 that the Daily Mirror was preparing to publish an article about a "Secret Santa" event in the No 10 press office in December 2020.
Mr Johnson recalled: "He informed me that to call it a party was a great exaggeration.
"I had no basis to disbelieve Jack's account of the event."
He also cites using the word "party" in a written conversation with Mr Doyle "as a shorthand because that is how it was being referred to in the media".
– Sue Gray
A former senior civil servant, Ms Gray was tasked with leading the internal inquiry into allegations of lockdown-busting parties in Downing Street.
Ms Gray's probe and its findings are mentioned several times in Mr Johnson's submission to MPs.
In his evidence pack, Mr Johnson often cites Ms Gray's findings as clearing him of any wrongdoing in relation to Downing Street events.
He said it was upon publication of the Gray inquiry in May 2022, and his subsequent statement in the Commons, that he believed he had given a "full correction of my honest but inadvertently misleading statements".
– Martin Reynolds
Many mentions of the former principal private secretary to the prime minister are in connection with the garden party in Downing Street in 2020, with Mr Reynolds the official who sent the email inviting staff to "bring your own booze".
Mr Johnson quotes Mr Reynolds as saying he "believed – and still believe[s] – that the event of May 20 was a work event".
He also cites Mr Reynolds, who served in No 10 between 2019 and 2022, as backing the former prime minister up in his recollection of the advice he was given in the lead-up to the event.
Referencing Mr Cummings and Mr Cain's alleged objections to the outdoor gathering, Mr Johnson said: "Martin Reynolds has told the committee that both of them had the authority to stop the event if they wanted."