Nicola Sturgeon said she has "never doubted" her decision to step down as SNP leader and Scottish First Minister – despite conceding that her decision to go had put her party in a "very difficult" position.
The outgoing First Minister spoke out after a dramatic weekend saw first the SNP's media chief Murray Foote quit, followed by Ms Sturgeon's husband, Peter Murrell, who stepped down as chief executive on Saturday.
A row caused over the party's handling of media requests on membership numbers prompted those resignations – with Mr Foote having rubbished a report that the SNP has lost 30,000 members.
Figures released by the SNP last week however showed that was correct, with membership having dropped from 103,884 in 2021 to 72,186 in February this year.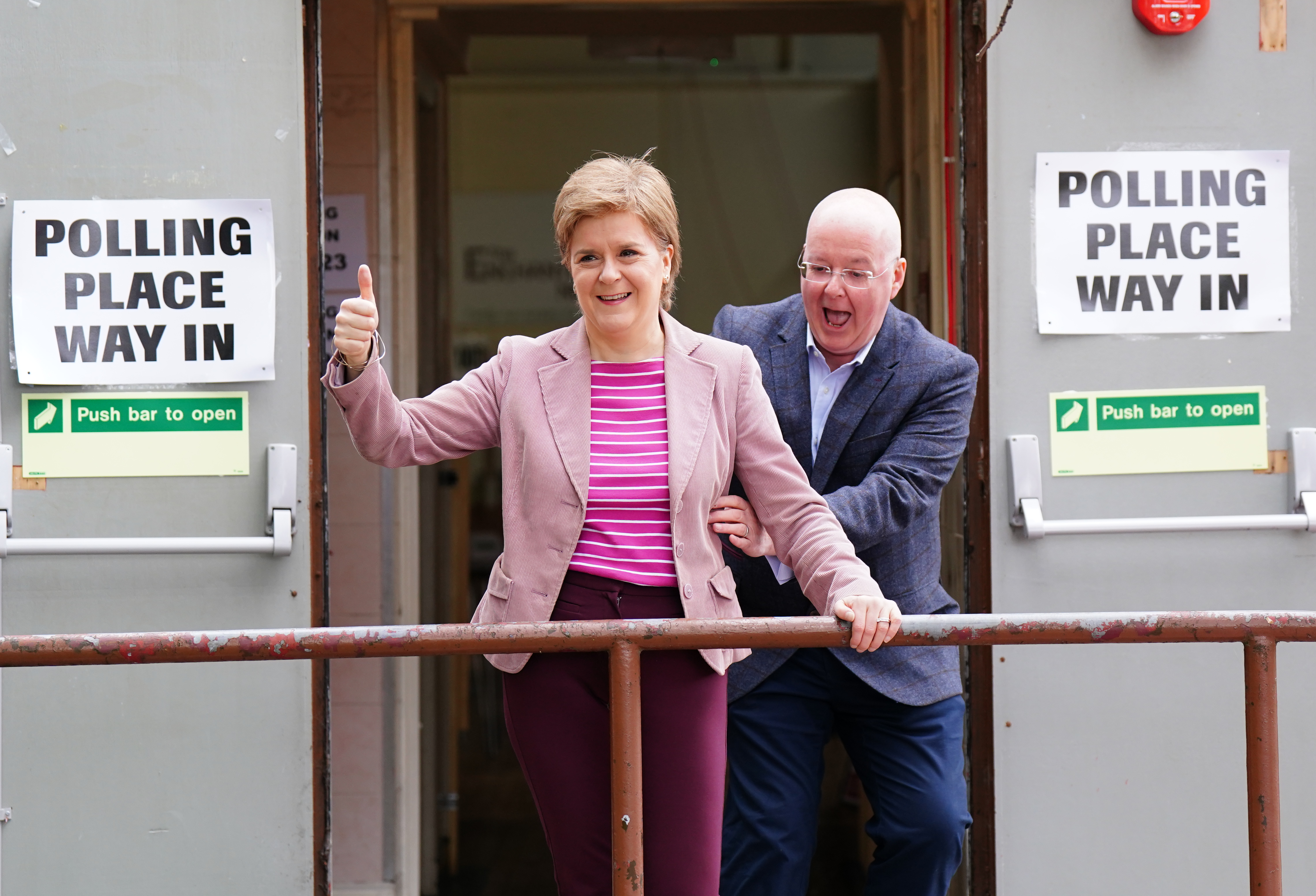 But she said she disagreed with SNP president Mike Russell, who stepped in to take over the day-to-day running of the party on an interim basis following Mr Murrell's resignation and said almost immediately afterwards that the party was in a "tremendous mess".
Speaking on ITV's Loose Women programme, Ms Sturgeon said the number of people in the SNP had "gone down from a very, very, very high point of membership".
But she insisted: "The SNP is not in a mess. It is going through, how can I put this, some growing pains right now.
"They are necessary, they are difficult, but I am stepping down from a party which hasn't lost an election since 2010 in Scotland.
"Usually parties go through a process like this when they have been kicked out by the voters, that is not the position of the SNP.
"I've won, my party has won rather, eight elections in my eight years as leader. So we're actually in quite a strong position.
"But I wouldn't be standing down if I didn't think this was the right time for some change, renewal, refresh.
Ms Sturgeon, who has been First Minister since 2014, will chair her final cabinet meeting on Thursday, and will face opposition leaders for the final time at First Minister's Questions in Holyrood on Thursday – saying she was experiencing a "week of final acts".
She told how her departure from the top job in Scottish politics has "probably not" sunk in yet.
"It's a big, big change and I think it will take a while for me to adapt to a very different way of living," Ms Sturgeon added.
But while she said there had been a "mix of emotions" in recent weeks, the First Minister added: "The thing I can say with no hesitation is I have never doubted I have taken the right decision."
She admitted she had been "subconsciously" considering her future in the role for "quite a while, certainly from the tail end of last year".
And Ms Sturgeon recalled that when she saw Jacinda Ardern announce she was stepping down as New Zealand's prime minister, she thought: "I wish that was me."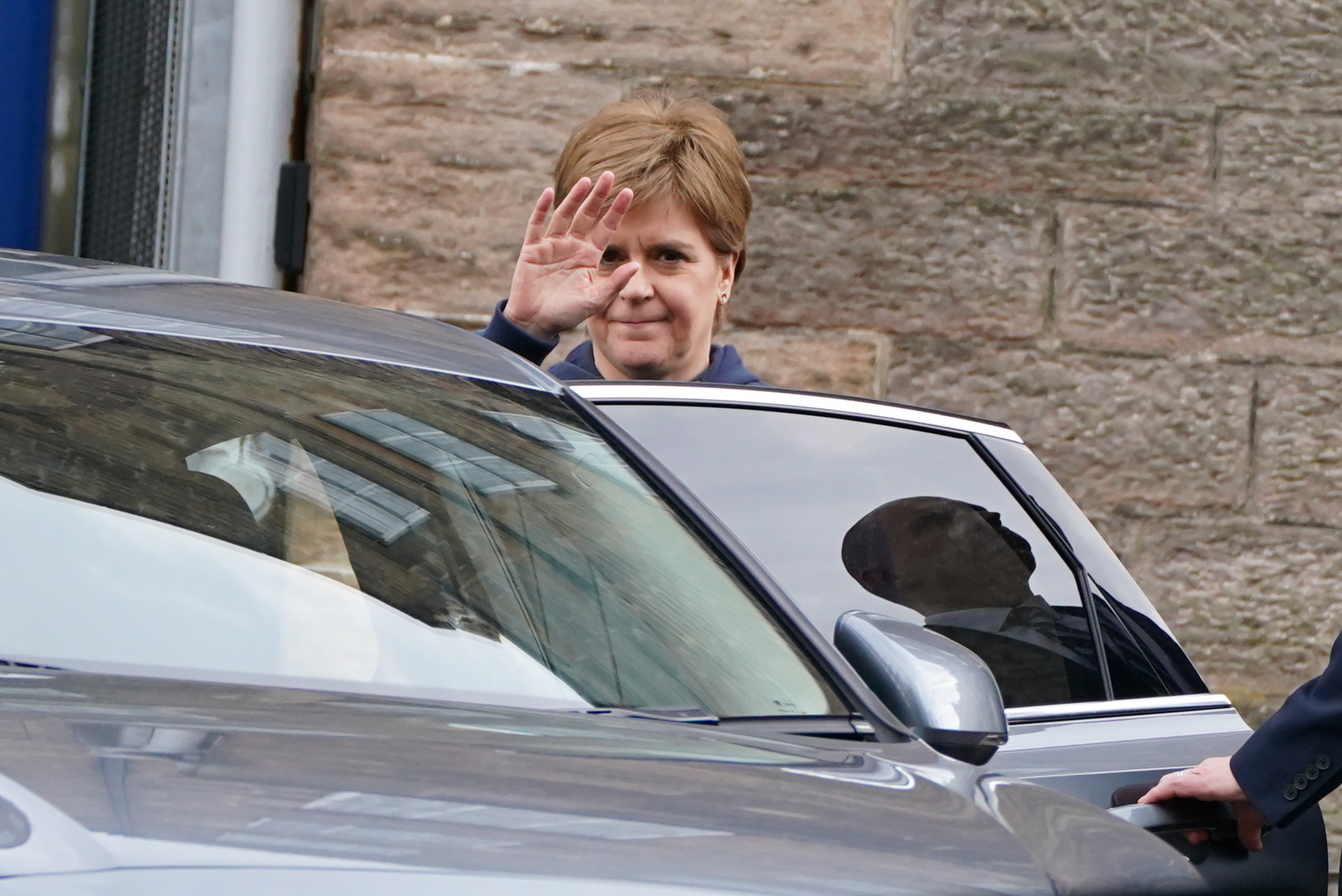 The outgoing First Minister insisted: "There is such a thing as being in frontline leadership politics for too long.
"And in a democracy, party, country, change is a good thing."
But she said this change "can be difficult, as my party is finding out just now, it can be very difficult".
Three candidates are running to replace Ms Sturgeon as SNP leader and Scottish first minister – Scottish Health Secretary Humza Yousaf, Scottish Finance Secretary Kate Forbes and former community safety minister Ash Regan.
A ballot of SNP members is currently under way, which will close on Monday March 27, with the new leader to be announced afterwards.