Scots are paying an "unacceptable price for Westminster failure", the SNP Westminster leader has said following the UK Government's decision to freeze the energy price guarantee.
In Chancellor Jeremy Hunt's Budget on Wednesday, he set out that annual energy bills would be capped at an average of £2,500.
The £400 energy bill support scheme, however, is to be scrapped.
Following the Budget, analysis from the Office for Budget Responsibility (OBR) estimated that typical household energy costs would remain in excess of £2,000 until at least winter 2024/25.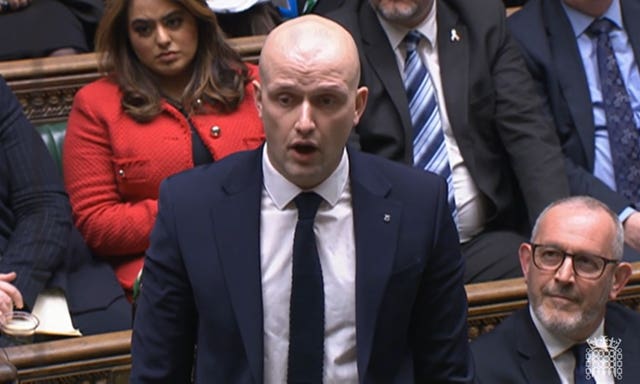 The OBR forecast also warned real household disposable income (PHDI) in the UK is expected to fall by 6% between 2022/23 and 2023/24.
Mr Flynn has now urged the Chancellor to cut the energy price guarantee.
He said: "Scotland is a wealthy, energy-rich country but families are paying an unacceptable price for Westminster failure – with sky-high energy bills set to last for years under Westminster control.
"The SNP has urged the Chancellor to save households £1,400 by slashing energy bills but instead the Tory Government has chosen to scrap the £400 energy rebate and keep bills at extortionate levels – leaving families hundreds of pounds worse off."
The Aberdeen South MP also took aim at the Labour Party, which he said gave its "full support" to the energy cost freeze.
"At a time when energy companies are making record profits, and the wholesale price of gas is falling, it's inexcusable that Westminster is forcing Scottish families to pay through the nose.
"People in Scotland shouldn't be footing the bill for Westminster's mistakes."
A Department for Energy Security and Net Zero spokesman said: "Scaremongering will not take away from the fact that billpayers in Scotland are receiving unprecedented support from the UK Government.
"We'll continue to support households even as the milder weather kicks in.
"As announced in the spring Budget, the energy price guarantee will remain at £2,500 until the end of June 2023, including in Scotland.
"This means the Government is covering around half of the typical household's energy bills.
"The exact saving to the consumer will depend on how much energy they use."