Boris Johnson could face a "witch hunt" when he appears before MPs investigating his partygate comments, an ally of the former prime minister has warned.
Lord Greenhalgh said he hopes Mr Johnson gets a "fair and just hearing" but he voiced concerns about the Privileges Committee process.
The peer, who was a deputy mayor when Mr Johnson was in London's City Hall and became a minister under him as prime minister, has backed a campaign which calls for Conservative MPs on the committee to pull out of the "kangaroo court".
Asked if he believes the four Tories should withdraw, he told Times Radio: "I choose my words more carefully than that. I'm concerned that it will be a witch hunt."
He said he is "concerned that we're going to get a McCarthyite approach to justice on the Privileges Committee" – a reference to US senator Joseph McCarthy's zealous efforts to find Communist sympathisers in the 1950s.
"I certainly hope that Parliament goes through the process properly, and that the former prime minister should get a fair and just hearing," Lord Greenhalgh said.
"We want swift justice – and I think this has gone on for too long – and we also want to have sure justice."
Pressed on the Conservative Post campaign for the four Tories on the committee to pull out of the process, Lord Greenhalgh said: "I'm hoping as a parliamentarian that there will be fairness around this, that is my fervent hope.
Fellow Tory peer Lord Kirkhope warned against the "nonsense" of putting pressure on MPs on the committee.
"I'm a bit concerned that the amount of pressure that has been piled by a small number of our parliamentarians on that committee which, of course, has a majority, a Conservative majority, but it's not a committee that is really meant to work down party lines, and I hope it doesn't. I think they must resist that," he told Times Radio.
Mr Johnson is expected to give a "robust defence" of his actions but ultimately his fate will be in the hands of MPs, Cabinet minister Oliver Dowden said.
The former prime minister will submit a written dossier of evidence to MPs ahead of a public hearing on Wednesday as he attempts to clear his name over allegations he misled Parliament about partygate.
Chancellor of the Duchy of Lancaster Mr Dowden told Sky News on Sunday: "I'm sure Boris Johnson will give a robust defence of himself and then it will be for the committee to determine the outcome of it."
Asked whether there will be a free vote for Conservative MPs if the committee recommends sanctions, Mr Dowden said it is "the standard practice" on House matters.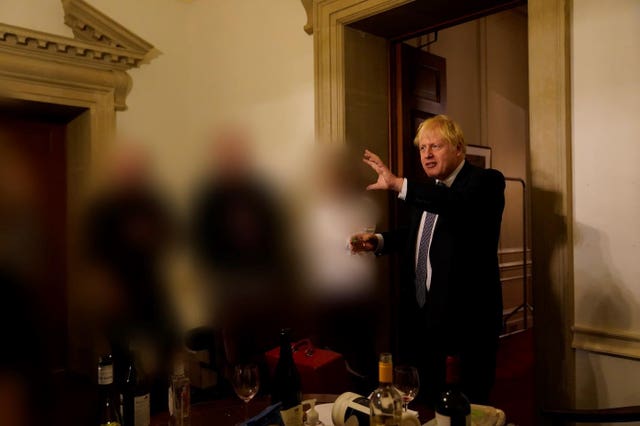 A spokesman for Mr Johnson said: "The Privileges Committee will vindicate Boris Johnson's position.
"The evidence will show that Boris Johnson did not knowingly mislead Parliament."
In an interim report, the Privileges Committee said the evidence strongly suggests breaches of coronavirus rules in No 10 should have been "obvious" to Mr Johnson.
It is examining evidence around at least four occasions when he may have deliberately misled MPs with his assurances to the Commons that rules were followed.
Allies of Mr Johnson said he would provide a "detailed and compelling" account to the committee before his appearance, showing he "did not knowingly mislead the House".
The Sunday Times reported he will point to a series of previously undisclosed WhatsApp messages from senior civil servants and members of his No 10 team showing he had relied upon their advice when he made his statements to Parliament.
He will also publish messages which show other senior figures in Downing Street believed the gatherings were covered by the "workplace exemption" in the lockdown rules.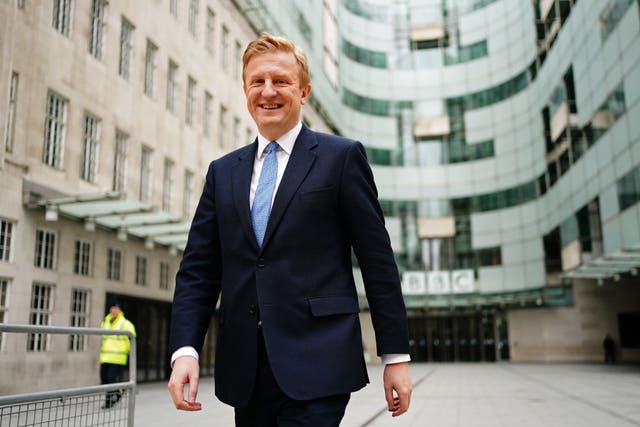 It will publish its findings on whether Mr Johnson committed a contempt of Parliament and make a recommendation on any punishment, but the ultimate decision will fall to the full House of Commons.
Prime Minister Rishi Sunak has said he will not seek to influence MPs on the committee and indicated he will grant a free vote to Tory MPs on any sanction that may be recommended.
A suspension of 10 sitting days or more for Mr Johnson could ultimately trigger a by-election in his Uxbridge and South Ruislip seat, which he held with a majority of 7,210 in 2019.
Former chancellor Kwasi Kwarteng suggested the "hugely intelligent, sensitive, brilliant" Mr Johnson could still mount a political comeback and return to lead the party.
He told GB News "he's been written off so many times" but "he is someone who I would never rule out or count out".