Here are the main points from Chancellor Jeremy Hunt's Budget statement in the House of Commons.
– The Chancellor said the Office for Budget Responsibility (OBR) now forecasts that the UK will not enter a technical recession this year and that the Government "will meet the Prime Minister's priorities to halve inflation, reduce debt and get the economy growing".
– Despite "continuing global instability", Mr Hunt said, the OBR expects inflation in the UK will fall from 10.7% in the final quarter of last year to 2.9% by the end of 2023.
– The Chancellor confirmed the energy price guarantee will be extended for another three months, and that households on prepayment meters will get help as their charges will be aligned with direct debit charges.
– Mr Hunt said he will assign an extra £10 million to the third sector for suicide prevention.
– The Chancellor also announced increased draught relief for pubs – a "Brexit pubs guarantee" which will see the duty on draught products in pubs up to 11p lower than the duty in supermarkets from August.
– He confirmed fuel duty will remain frozen and a 5p reduction will be maintained for a further year.
– The Chancellor said the Government will "uprate tobacco duty" and "freeze the gross gaming duty yield bands".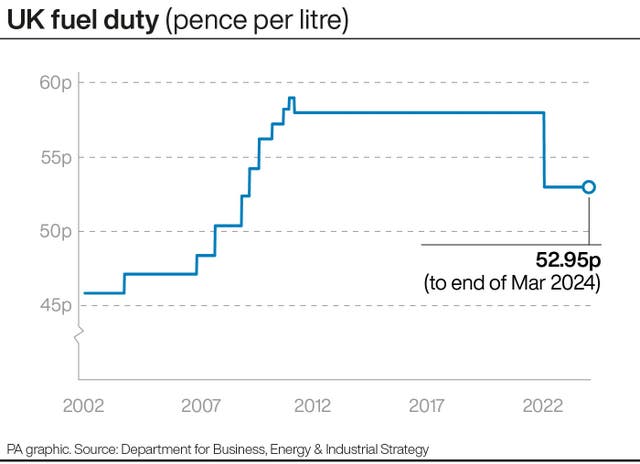 – There will be 12 new investment zones, and they will potentially be in the West Midlands, Greater Manchester, the North East, South Yorkshire, West Yorkshire, East Midlands, Teesside and Liverpool. There will also be at least one in each of Scotland, Wales and Northern Ireland.
– Mr Hunt also announced a series of levelling-up and local transport-related funding pots.
– The Chancellor confirmed the planned increase in corporation tax to 25% will be going ahead, but announced a new policy of "full capital expensing" over the next three years, which will mean every pound invested in IT equipment, plant, or machinery can be deducted immediately from profits.
– Mr Hunt said he will introduce a new tax credit for small and medium-sized firms that spend 40% of their expenditure on research and development. Tax reliefs for film, TV and video gaming will also be extended, he said.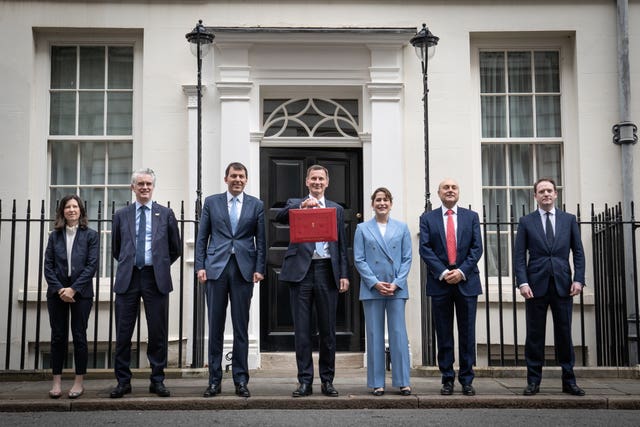 – Mr Hunt said that, subject to consultation, nuclear power will qualify for the same investment incentives as renewable energy and alongside that "will come more public investment".
– The Chancellor announced an annual £1 million prize for AI research over the next 10 years, called the "Manchester Prize".
– There will be the "biggest change to our welfare system in a decade", Mr Hunt said, with reforms aimed at supporting more disabled people into work. The Government will fund a new programme called "universal support" in England and Wales, which could help up to 50,000 people per year.
– He said he will allocate £400 million for mental health and muscular skeletal support and there will also be a £3 million pilot to help people with special needs transition into the workplace.
– Mr Hunt announced he will abolish the lifetime allowance limit on pensions and that he will increase the pensions annual tax-free allowance from £40,000 to £60,000.
– The Chancellor announced a boost for childcare suppliers, with the Government piloting incentive payments of £600 for childminders joining the profession – £1,200 if they join through an agency.
– Mr Hunt said he will also increase funding paid to nurseries providing free childcare under the hours offer by £204 million from this September, rising to £288 million next year.
– The minimum staff-to-child ratio will change from 1:4 to 1:5 for two-year-olds in England, though this will remain optional, he said.
– Mr Hunt also said he wants all schools to be able to offer wrap-around care either side of the school day by September 2026.
– The Chancellor announced 30 hours of free childcare for all under-fives from the moment maternity care ends, where eligible.