A schoolteacher alleged to have stabbed her husband in the neck in a pre-planned murder later told healthcare professionals that a voice in her head told her to "stand up for herself", a trial has heard.
Fiona Beal is accused of murdering Nicholas Billingham, her long-term partner, on November 1 2021, after penning a "chilling" confession detailing her plan to kill the 42-year-old in their Northampton home, dispose of his body and explain his disappearance to others.
The 49-year-old allegedly planned the murder in a blue notebook, in which she also previously claimed that Mr Billingham cheated on her several times and was doing so again.
She was found by officers in the bath of a lodge in Windemere in Cumbria with superficial self-inflicted wounds on March 15 2022, leaving a note for the owner with her bank card reading "This is my PIN. Don't go in to the bathroom", Northampton Crown Court heard on Tuesday.
Her partner's body was found two days later.
Giving evidence during the second day of trial, Pc Josh Bromley, of Lancashire Police, said he was sitting a short distance from the psychiatric assessment when he overheard Beal make the remark.
When asked by prosecutor, Steven Perian KC, what he heard of the assessment, he said: "I heard the doctors ask a question in relation to voices in her head.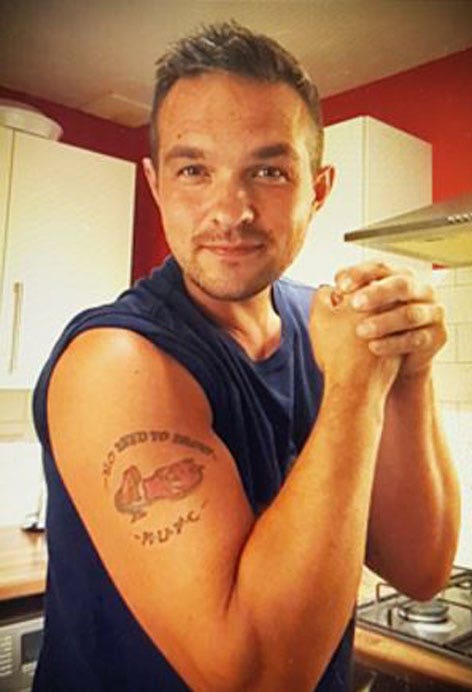 Pc Bromley said he made an "assumption" that this related to a partner or ex-partner, but did not explicitly hear Beal say this.
Bodycam footage of the assessment later showed psychiatrists confirming that she heard "different voices" on "some days", starting the previous November.
Giving his evidence, Pc Josh Parkin, of Cumbria Police, who found Beal on March 15, said after gaining entry to the lodge he found Beal's bank card with the note addressed to the owner.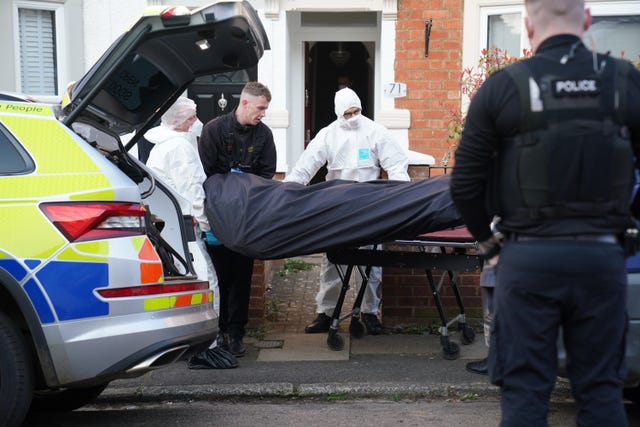 During a search of the house, Pc Parkin had a "cursory" look at the blue notebook in which the prosecution allege that Beal planned how to murder Mr Billingham as early as October 2021, and noted that Beal claimed Mr Billingham had "cheated on her with someone on the same street" in her writing.
In a statement read out in court, Pc Benjamin Lawson said he was shown the blue notebook on the same day while supervising Beal in hospital.
While the notes "appeared to describe Beal killing someone", Pc Lawson dismissed them as "ramblings", adding at that stage he did not believe someone had been killed.
He said: "The notes appeared to be ramblings.
"I believed these comments to be a delusional fantasy as Beal appeared to be having a mental health episode."
Pc Roy Williams, a colleague, said in a statement that he also felt the notes were "ramblings", but said: "There were aspects of it that were very disturbing.
"She said her long-term partner was not a very nice man and that she had killed him.
"Because of the content of this book, we just could not ignore it."
Both he and Pc Lawson contacted Northamptonshire Police on March 16 to see if anyone connected or living with Beal had been reported missing.
Mr Billingham's partially mummified remains were found on March 19, with Detective Sergeant Victoria Harrison stating that a bloodied mattress and a duvet, as well as cable ties, were found in the cellar of the house.
Mr Perian told the trial on Monday that Beal committed the murder after telling the school where she worked that she had tested positive for Covid..
The court heard Beal murdered Mr Billingham in the bedroom of their home in Moore Street, Northampton, after persuading him to put on an eye mask.
Beal stabbed him once in the neck and buried his body in the back garden, contacting his relatives on his phone to create the impression he had left her for another woman.
Andrew Wheeler KC, defending, said that it was not contested that Beal had unlawfully killed her partner, instead advocating that Beal had been manipulated by the "psychologically domineering" Mr Billingham to the point where she was "broken" and was not in the right state of mind.
The trial, in which Beal denies murder, continues.