A sweep of snow is set to hit parts of the UK before a cold blast is replaced by milder weather.
Snow, rain, frost and sunny intervals are "all on the cards" for Tuesday, according to the Met Office.
Chief forecaster Dan Suri said: "An Arctic maritime air mass has reasserted itself from the north, bringing with it another dose of snow and frosty nights for some."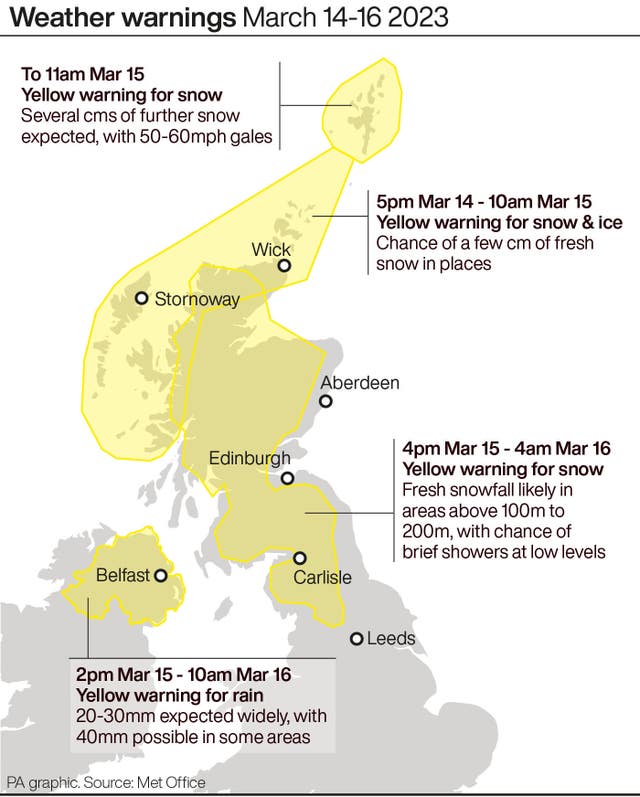 Wintry showers were set to grip parts of the nation on Tuesday, as the forecaster issued yellow weather warnings for snow across north-western parts of Scotland as well as south-west Scotland and north-west England.
The Met Office added that there was a possibility of "snow showers, with a small risk of thunder" on Tuesday afternoon for parts of northern England and Northern Ireland.
With these yellow warnings for snow covering much of the country, the forecasters said that travellers could face delays on road, bus or train journeys.
Snow spells were also expected across parts of northern England and Scotland from Wednesday afternoon and into the early hours of Thursday. This would mainly affect areas above 100-200m before turning to rain as milder weather spreads across the UK.
A yellow warning for snow in Shetland is in place until Wednesday which could see gusts of 50-60mph.
Mr Suri said: "As we head through the second half of the week, conditions turn milder, wetter and windier from the west.
"This change to milder conditions will be preceded by some snow over parts of northern England and Scotland later on Wednesday, mainly over higher ground.
"The far north of Scotland is most likely to hold on to the cold air the longest, possibly lingering until later in the weekend."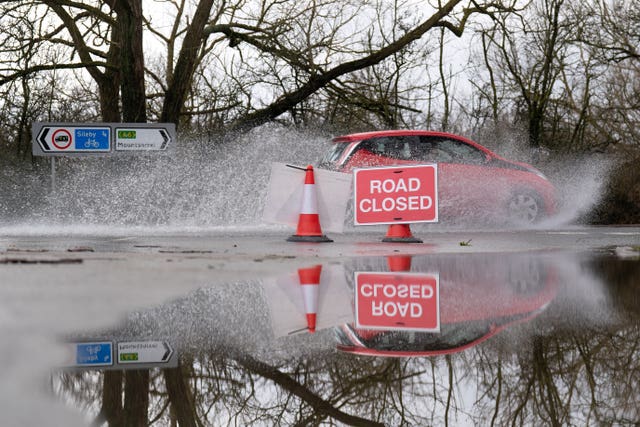 "You should look at your route in advance, drive to the conditions and follow any Police Scotland travel advice that's in place," he said.
"There may be disruption on other modes of transport, so you should check with your operators before setting off if you're planning to travel by rail, ferry or air."
Periods of "persistent rain" are set to hit parts of Northern Ireland from Wednesday.
Yellow weather warnings for rain were also in place from Wednesday into Thursday covering regions including the East and West Midlands, north-west England, Central, Tayside and Fife, south-west Scotland, Lothian Borders Strathclyde, Yorkshire and Humber, plus parts of Wales.
Rain is likely to be the main hazard on Thursday, and further downpours could arrive on Friday.
Met Office deputy chief meteorologist Helen Caughey said: "The transition to milder air in the second half of the week might be welcome for some, but it brings with it wet and windy conditions, as low pressure moves in from the west, which will bring some heavy and persistent rain to some western and northern areas, as well as some gusty winds, especially for exposed coastal areas."