The Court of Appeal has rejected a bid to increase the sentence of a violent porn-obsessed lab technician jailed for the brutal killing of his female colleague.
Ross McCullam, 30, was handed a life sentence with a minimum term of 23 years in December after a jury at Leicester Crown Court convicted him of the murder of Megan Newborough.
McCullam, formerly of Windsor Close, Coalville, Leicestershire, throttled and cut the throat of the 23-year-old, who he had been dating for less than a month, in an incident at his parents' home on August 6, 2021.
At a hearing in London on Tuesday, senior judges decided not to intervene in his sentence despite it being challenged by the Attorney General's Office (AGO) as being unduly lenient.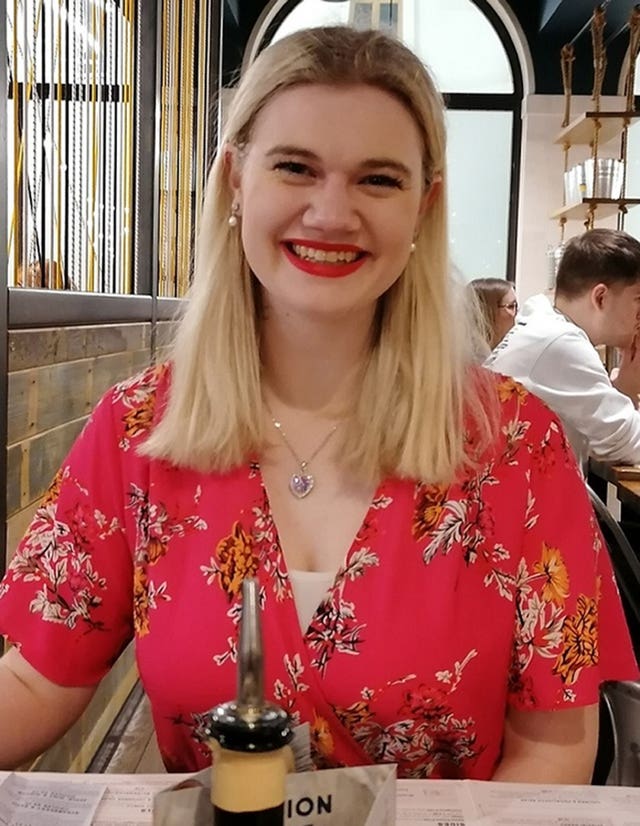 McCullam, who followed the hearing from prison by video-link, simply nodded when told his sentence would not change.
Lord Justice Holroyde told several members of Miss Newborough's family who attended court that the appeal judges' ruling did not mean her murder "was anything other than a dreadful crime", but they had to decide cases "in accordance with law".
Earlier, Alison Morgan KC, for the AGO, claimed Judge Philip Head "fell into error" when calculating McCullam's sentence.
"The only logical conclusion available on the facts was that this was a murder involving sexual conduct," she said, arguing this allowed for a potential minimum term to be initially placed at 30 years.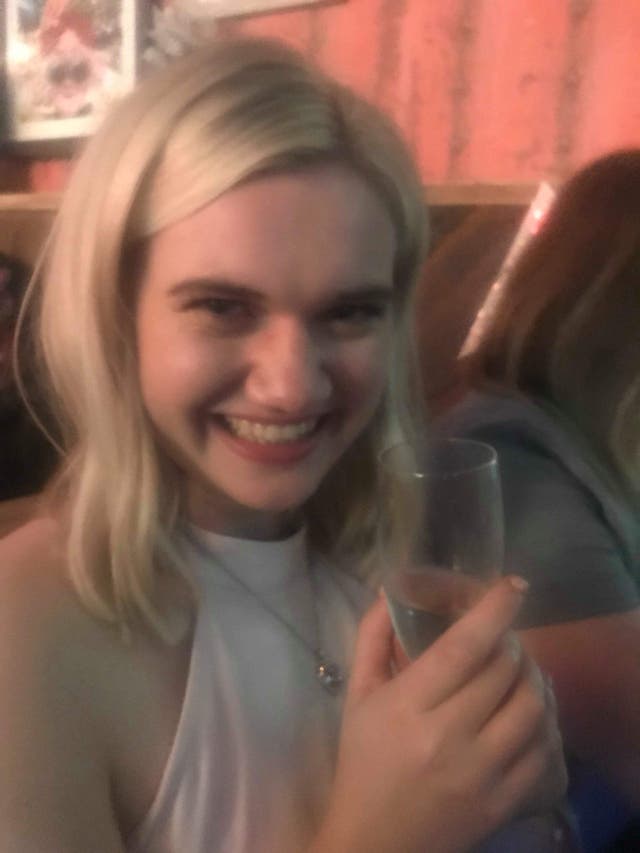 Kerim Fuad KC, representing McCullam, told the court the judge had been "best placed to come to the conclusions he had" and had "meticulously" considered the evidence.
Judge Head previously concluded there was "no sure evidence to justify the conclusion the killing itself involved either sadistic or sexual conduct".
The judge also said he could not be sure McCullam, who had admitted manslaughter before his trial but denied murder, intended to decapitate his victim.
Lord Justice Holroyde said the judge "concluded for the reasons he clearly explained that he could not be sure that the murder involved sexual conduct".
The appeal judge added: "There was no evidence that the strangulation was in some way part of a sexual act and indeed no evidence that, apart from Miss Newborough having unzipped the offender's trousers, any sexual activity took place."
Lord Justice Holroyde acknowledged the "pain, suffering and terror that Miss Newborough must have experienced prior to the death", telling her family judges "do not overlook" the "human realities" in such a "dreadful case".
Solicitor General Michael Tomlinson said after Tuesday's ruling: "This was a shocking case where Megan Newborough's life was cut short due to Ross McCullam's horrific crime. I still believe it was right to test the sentence in the Court of Appeal, but I respect the court's judgment."
At his sentencing, Miss Newborough's older sister Claire told McCullam he is "the definition of a monster", adding: "I hope she haunts you forever."
Judge Head said McCullam had carried out a "detailed, calculated and long-lasting series of deceits", including dumping her body, changing his blood-stained clothes and later texting her to say "you were amazing" and asking if she had got home safe.
McCullam had started a fledgling relationship with the HR officer, a colleague at brickmaker Ibstock, only three weeks before he launched his unprovoked attack.
He later told police he had acted in a "blind rage", triggered by undiagnosed post-traumatic stress disorder caused by unreported childhood sexual abuse.
He attempted to blame Miss Newborough, of Nuneaton, Warwickshire, suggesting she had inadvertently triggered his attack while starting to give McCullam – who had erectile dysfunction – oral sex.
McCullam lied repeatedly to police investigating Miss Newborough as a missing person, before eventually revealing where he had left her body after killing her.
Hours after abandoning her body in undergrowth using her own car, he masturbated to pornography for 17 minutes, and then recorded and sent a 30-second voice message to his victim's phone in which he said: "I had a fun time earlier."
McCullam had conducted online searches linked to serial killer Levi Bellfield, Soham killer Ian Huntley and Yorkshire Ripper Peter Sutcliffe, the trial heard.