A councillor has warned that continued erosion of a Norfolk coastline could cause a "dramatic" decline in the local economy, as a clifftop home is demolished.
Several wooden properties, built on sand dunes at Hemsby, are perilously close to toppling into the sea due to coastal erosion.
The demolished house belonged to Sue, who did not wish to give her surname, and it was destroyed because it was too close to the cliff edge.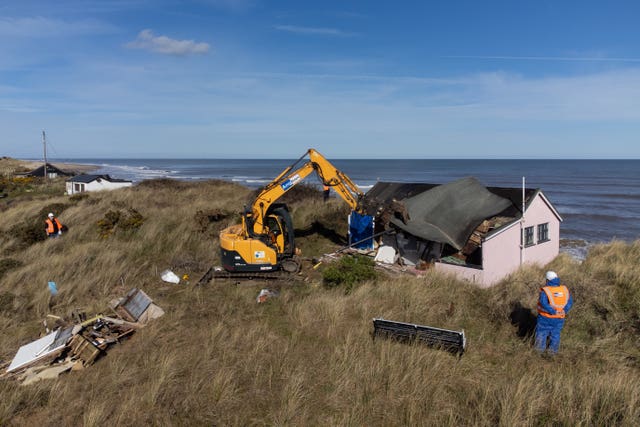 Anglian Demolition are set to demolish four homes on Saturday.
Noel Galer, Great Yarmouth Borough councillor for East Flegg ward, containing Hemsby, said the village plays an important role in the local tourism industry.
He told the PA news agency: "It's the place where everybody's children tend to go to get a holiday job when they are 16 in the summer holidays and when they're at university when they come back."
The councillor said there are "loads" of "little companies" there.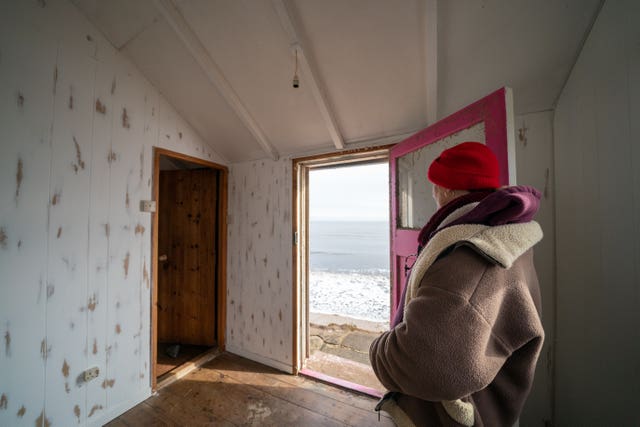 "I think that the decline when you start to lose parts of it would be quite dramatic. I have a feeling that Hemsby would lose its prominence quite quickly."
He added that there are "precious little other employment opportunities" in the area.
Referencing tourism data collected by the council, Mr Galer insisted Hemsby has "tremendous value" in the region.
"Can you imagine that with a large number, a majority, of the bookings for Hemsby holidays coming from home grown areas in the UK, the incredible effect that might have on people thinking: 'Oh crumbs, we were thinking of going to Hemsby, we better cancel our holiday – looks like it's going to be closed forever'?"
Mr Galer added: "We could have a really bad year now as a result of bad news and people making assumptions over a few days when this sort of terrible thing is happening and lose a lot of business."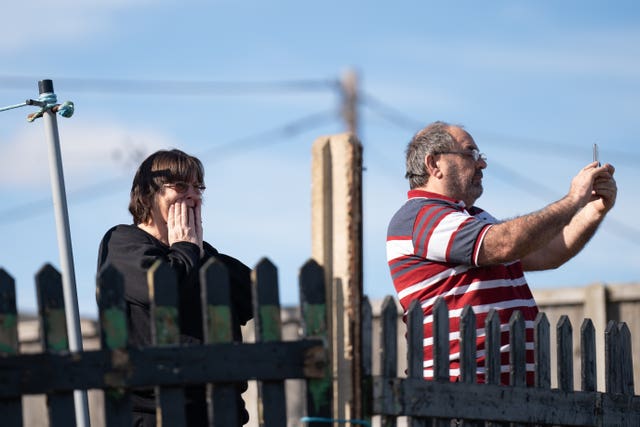 "Some people literally have a second home which happens to be very close to the beach," he went on. "Perhaps they knew the risks and understood the risks, accepted the risks.
"Others for various reasons may have found this is the only place they can find to live because of the cost and their circumstances and may not be so aware of what's going on.
"They may have felt there's no way this is ever going to be washed away."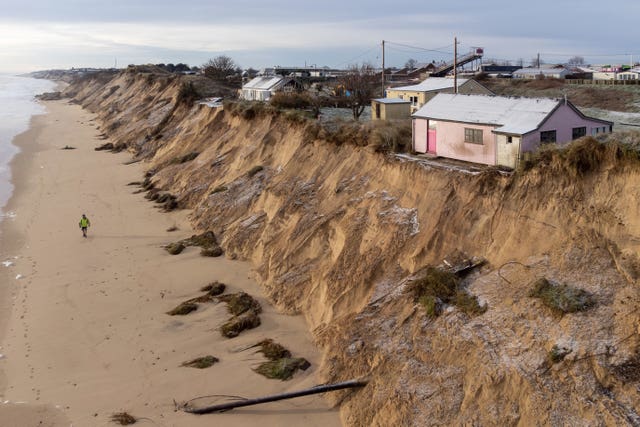 "You look at the map and think: why on earth is there a footpath going out into the ocean? Well, of course, that's simply because of what's disappeared over the last 50 years."
He added: "Unless we have some kind of sea defence protection that presumably will continue, especially with the increased energy and the climate weather system that's hitting our shores."
Staff from the local authority have been on site alongside crews from Hemsby Independent Lifeboat Crew and Norfolk Police.
Hemsby Parish Council is also supporting residents who have had to leave their homes.