The criminal justice system can seem "impenetrable and even inexplicable" to crime victims, a Government minister has admitted.
Victims and sentencing minister Edward Argar was speaking at a summit in central London that was also addressed by Metropolitan Police Commissioner Sir Mark Rowley.
"As the system has evolved over many years, to many the criminal justice system can appear impenetrable," Mr Argar said.
"There may be good reasons for how that legal system came about, but things like the fact that it is the Crown that prosecutes a case and not the victim, who is in legal terms not a party to the case – there are good reasons for that and the way our legal system has developed, but it may appear impenetrable and inexplicable to those who are the victims of crime, leaving them feeling excluded or often peripheral to a process that is about their lives and their experiences."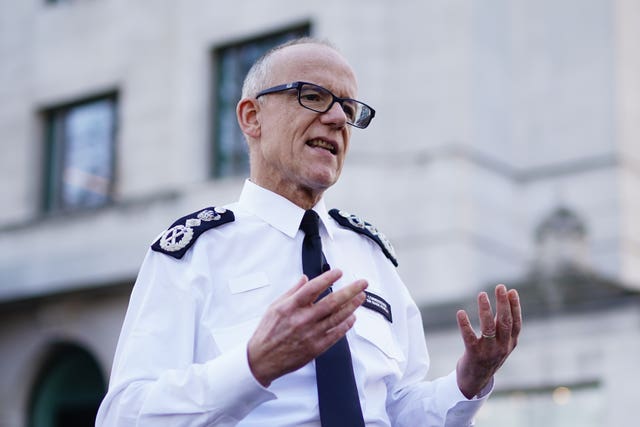 "Behind every statistic there are human beings, families living with the consequences and picking up the pieces.
"This is not just about law, it is about changing attitudes, behaviours and culture."
Sir Mark told the event at the Queen Elizabeth II Centre in Westminster: "I have probably been the most vocal commissioner in the Met's history when it comes to speaking about the need for reform.
"Most of our officers are good people, it's about giving them the support they need to succeed and do the great jobs that they want to do.
"The demand on us is immense. Over 20% of our frontline demand is related to mental health, and it is pressures like this that make it hard for us to provide victim support.
"We can measure success by the number of people we catch and prosecute, but also by the feedback that victims give us. We want people to feel confident in speaking to us and we are committed to putting them first and centre."
"We want every victim to feel respected. Satisfaction is not always linked to outcomes – it's possible for courts not to deliver a guilty verdict but for victims still to feel that they have been supported."
He promised that adult victims of rape and other serious sexual offences would be prioritised for new, enhanced support systems the CPS is developing.
Mayor of London Sadiq Khan said there is a "moral responsibility to do better by victims".
The summit marked the unveiling of a new dedicated helpline for victims of crime.
The line is funded by a £3 million annual investment from City Hall, which hopes it will make it easier for victims to access key information about their cases.