Marriage should be promoted at "every opportunity" and is a "sacred bond between man and woman", a Conservative MP has said.
Nick Fletcher made the remarks after saying census data suggested people living on their own are more likely to have lower levels of happiness and be less financially secure.
Mr Fletcher added that 60% of people living alone are men.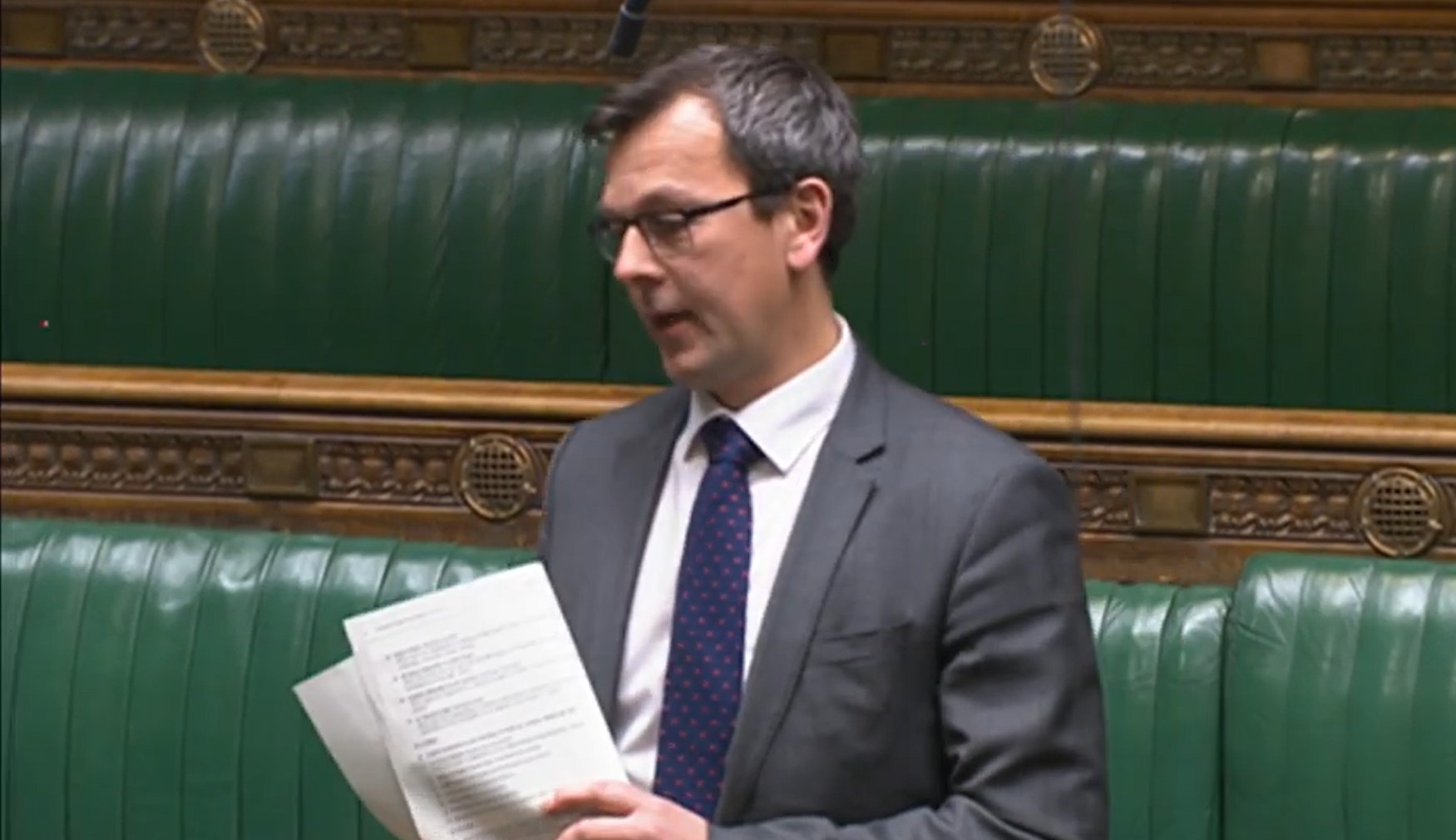 He also chairs the all-party parliamentary group on men and boys, which seeks to develop policy on disadvantages and poor outcomes faced by men and boys.
Mr Fletcher's initial question during questions to the Church Commissioners asked for details on the steps the Church of England (CoE) is taking to support family relationships, parenting and marriage.
He added: "The 2021 Census has shown that people living on their own are more likely to be renting, less financially secure, have lower levels of happiness and higher levels of anxiety.
"60% of people living alone are men.
"Marriage is a sacred bond between man and woman. Does he agree with me that we should promote marriage at every opportunity and bring back tax allowances to suit?"
Conservative MP Andrew Selous, who speaks on behalf of the CoE in the House of Commons, replied: "(Mr Fletcher) is absolutely right to look at all the measures that can support marriage given that the UK has 23% lone parent households compared with 13% in the Netherlands.
"He is also correct that there is a lower burden of family taxation in France, Germany and the USA.
"There will be a range of measures to support marriage in the Archbishop's proposals next month, which I hope (Mr Fletcher) will support when they're published."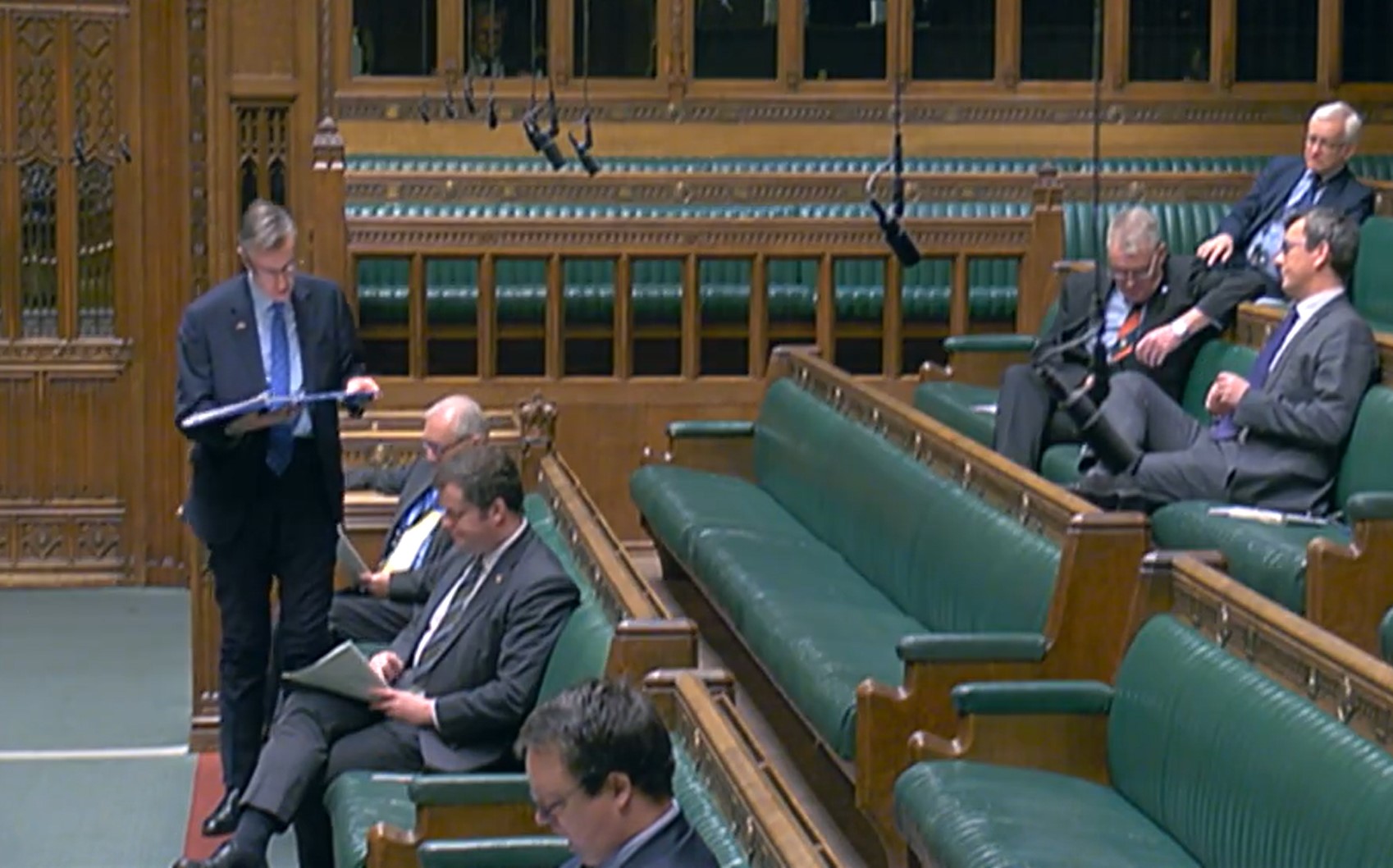 "I've been married 35 years to a long-suffering wife, Sandra. My mum and dad were married for 60 years, Sandra's mum and dad were married for 60 years so we believe in marriage and the importance of it, as others do in this chamber.
"What is (Mr Selous) able to do to ensure that those who are having difficulties in marriage can have the Relate discussions to make sure that their marriage can last all of their lives?"
Mr Selous replied: "It's certainly my hope that the churches across the country will be involved in the best possible marriage preparation but also marriage support because all of us get into bad habits, including (Mr Shannon) and myself, and need little pointers and reminders from time to time."
Conservative MP Sir Peter Bottomley, the Father of the House, joked: "I'm not sure, Mr Speaker, this is the right place to either advertise virtue or claim vice."
Mr Bradshaw added he hoped the pastoral guidance will deal with the issue of priests being allowed to marry and be "freed from the current celibacy rules".
The MP for Exeter noted a small number of parishes have begun to withhold their money from their dioceses in "protest at these very small steps forward", adding: "Isn't it increasingly clear that a small minority in the Church of England will never be reconciled to treating lesbian and gay people equally.
"It'd be better to let those people go so the church can focus on the majority of Anglicans in this country who support treating lesbian and gay people equally."
Mr Selous said the pastoral guidance is being worked on, adding: "The bishops remain committed to implementing their response to Living in Love and Faith, which the General Synod approved last month."
He said the timing may depend on the July Synod's response to the pastoral guidance and prayers of love and faith.
Mr Selous, in respect of the second part of the question, acknowledged the proposals "do not go far enough for some and go too far for others" before adding: "We need to learn to disagree well."