More than 900 entries are in the running at this year's British Pie Awards – with more than 150 judges lining up to find the UK's supreme champion.
Baking began on Wednesday in Britain's unofficial pie capital, Melton Mowbray in Leicestershire, as 908 bakers from pubs, restaurants and other establishments served up fillings ranging from Marmite-and-cheese to lasagne.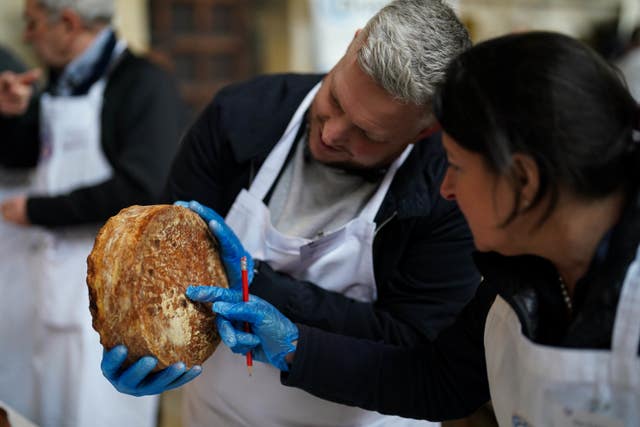 Following a strong year for vegan pies in 2022, the category has dropped to being the fifth most numerous among this year's entries.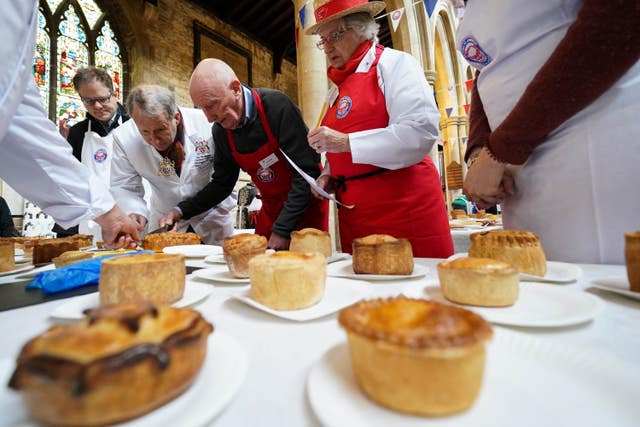 "We've got pies from the far north of Scotland to the tip of Cornwall, from Wales to East Anglia, coming from bakers, butchers, restaurants, pubs, fish and chip shops and even a prison."
Mr O'Callaghan, who stresses that pies must be totally encased in pastry and not be "one of those casseroles with a biscuit on top", added: "Normally the vegan (category) would come somewhere in the top four.
"It's slipped down a bit this year – I think it's in fifth place, although the vegetarian pies have sort of caught up with them.
"But the top four classes are all meat-eating pies with the good old favourite steak and ale right there at the top."