An archaeological dig has uncovered what is believed to be a Roman shrine beneath a graveyard.
Excavations at the site of an old song school in the grounds of Leicester Cathedral began in October 2021 and have since produced a "remarkable" amount of information, dig directors have said.
The cellar of a Roman building and a 1,800-year-old altar stone have been discovered during the excavation, led by University of Leicester Archaeological Services (Ulas), suggesting the presence of a shrine or cult room.
The cellar – now nearly 10ft (3m) below the ground – is believed to have had a concrete floor and stone walls, with decorative paintwork.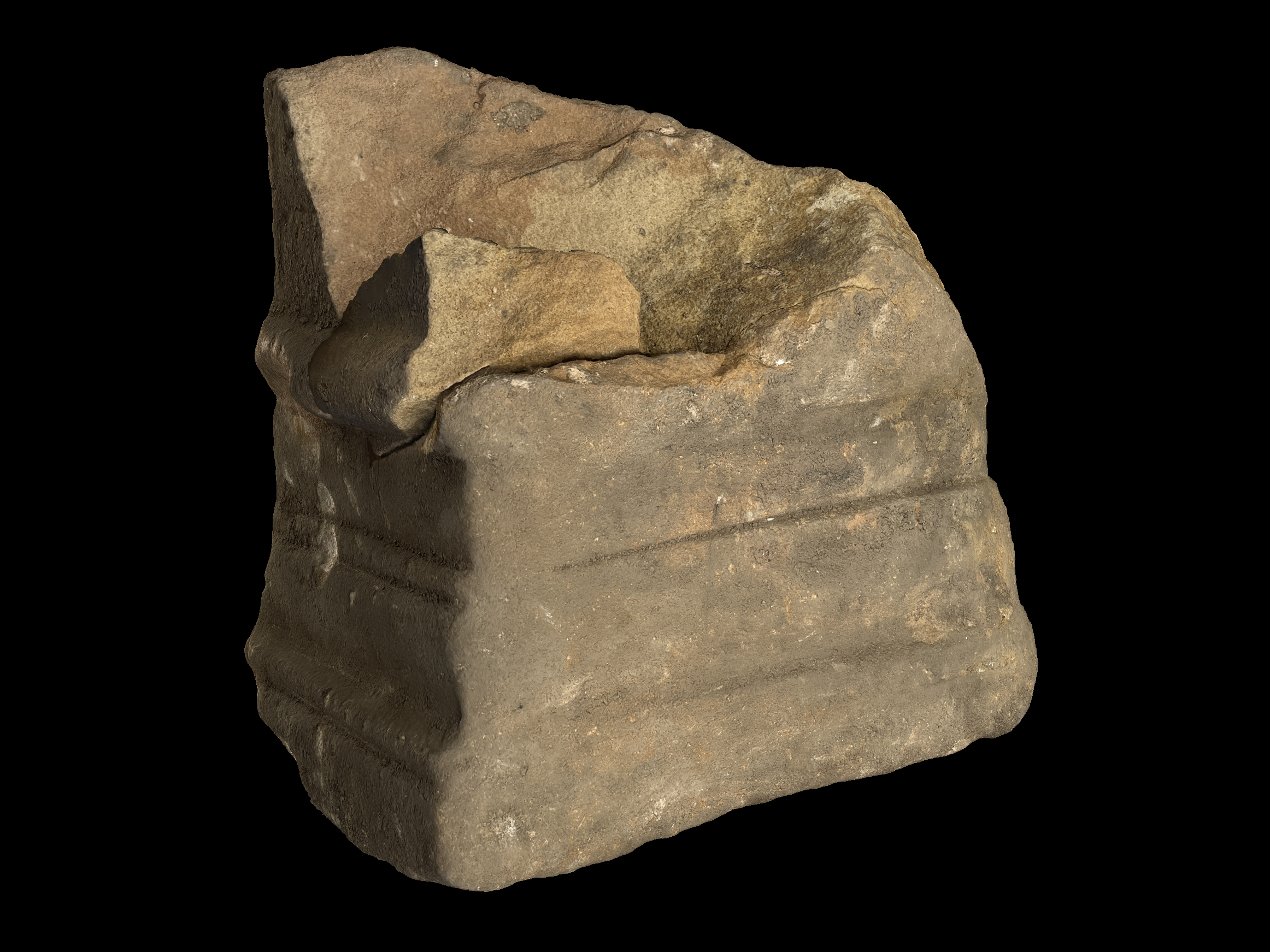 "But it's also quite fundamental in understanding the history of Leicester Cathedral. Whilst it's an iconic building in the cityscape, we don't actually know too much about its early history and most of what you see above ground today was rebuilt in the Victorian period.
"So an excavation next to it was really the only way we were going to get to grips with key questions, like when was it first founded, and what was underneath it before?
"There's always been this folk tale that there was a Roman temple underneath the cathedral.
"Until now, there's been no way of being able to say whether there was or not, but we're certainly looking at, with this excavation and the discovery of this cellar and the fragment of a Roman altar stone out of it, that there is definitely a Roman place of worship underneath the cathedral."
Several pieces of Roman pottery and coins were also found.
The dig was part of the planning conditions of the Leicester Cathedral Revealed project, a £12.7 million restoration of the Grade II* listed building, believed to have first been built in the 11th century, which will see a new heritage learning centre built on the site.
The area of land that was excavated, in the middle of the medieval town, was just 150 square feet (14 square metres), but Mr Morris said "if you dig any hole in Leicester, you're going to find something".
As well as evidence of Roman activity, 1,100 burials dating from the 11th century to the mid-19th century have also been discovered, which will be analysed and then reinterred at a later date by the cathedral.
Mr Morris, 42, added: "It's going to give us a really good insight into this area of Leicester."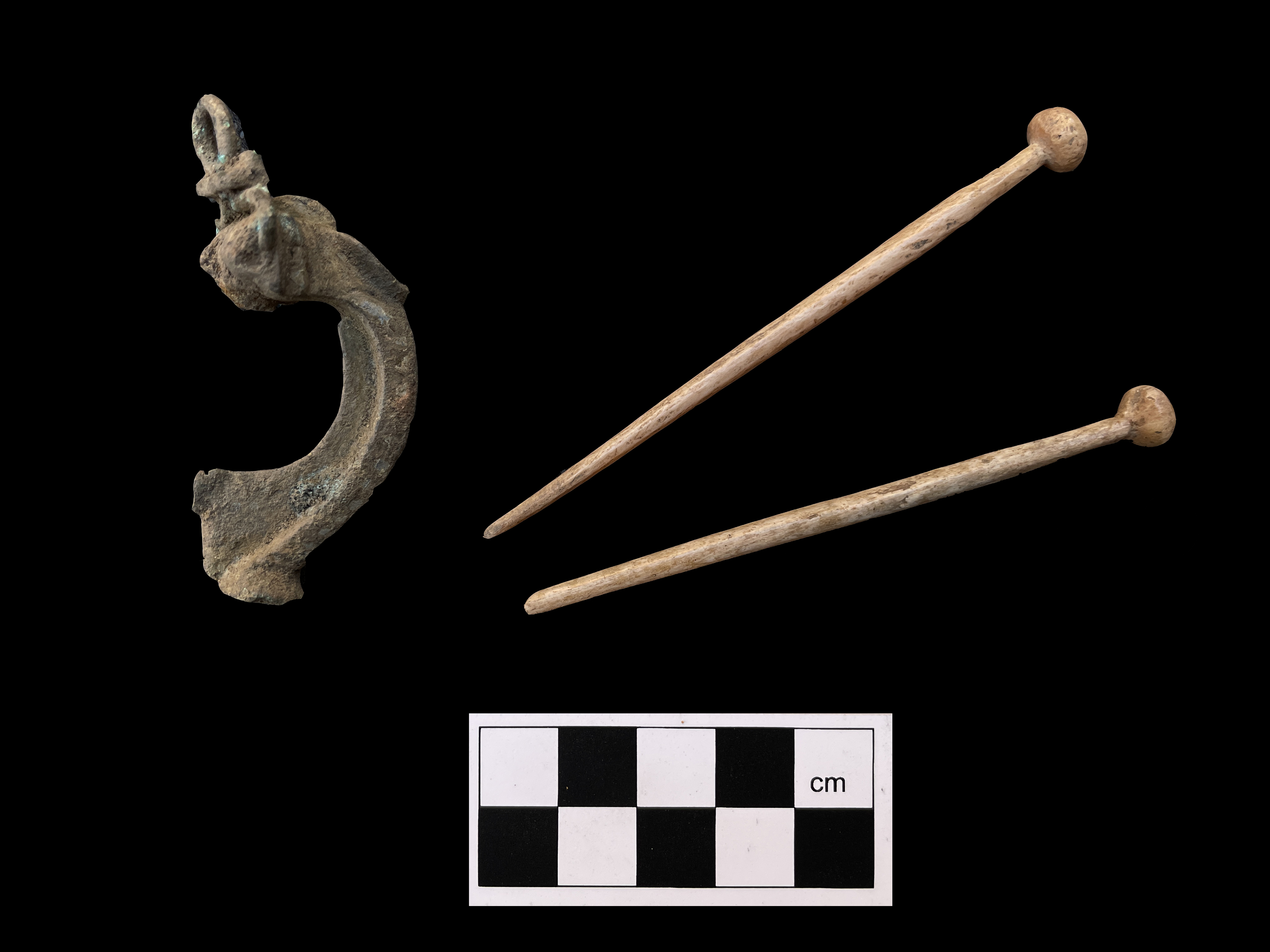 John Thomas, deputy director at Ulas, said: "This excavation has produced a remarkable amount of archaeological evidence from a modestly sized area.
"The project allowed us to venture into an area of Leicester that we rarely have the opportunity to investigate, and it certainly did not disappoint.
"When we began the project, we had several key research questions, but we were not sure how much of an impact the song school foundations would have had.
"Fortunately, the archaeology was very well-preserved and, whilst there is still a lot of analysis work still to do, we are confident that we'll be able to address all of our questions and more.
"We'll have a much clearer idea of what was happening on the site in the Roman period, when the parish church of St Martin's was founded, and a unique insight into the story of Leicester through its residents who were buried here for over 800 years."