The Duke of Sussex has praised his mother Diana, Princess of Wales for leading with empathy and demonstrating the "power of connection in the face of fear" as he marked 40 years of the Terrence Higgins Trust.
Harry, in a message in honour of the UK's leading HIV and sexual health charity, said the fight to end the HIV/Aids epidemic was a "big part" of the late princess's legacy.
He hailed the trust for revolutionising the fight against HIV and Aids, but warned "We cannot slow down now, we must finish the job."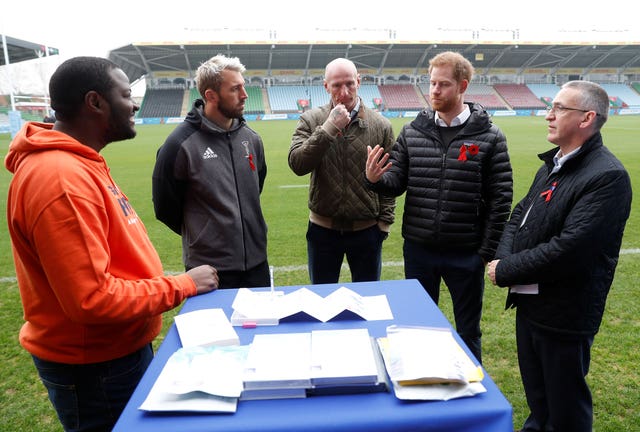 The duke, this weekend, revealed he was diagnosed by a therapist with PTSD triggered by the princess' death in a car crash.
In a live interview with trauma expert Dr Gabor Mate, Harry also told how he encouraged the royal family to have therapy so they could "speak his language" and understand him better.
His fractured relationship with his father the King and brother the Prince of Wales faced fresh difficulties following the publication of his controversial autobiography Spare in January.
He claimed Charles puts his own interests above Harry's, William physically attacked him and that the Queen Consort sacrificed him on "her personal PR altar".
Harry and the Duchess of Sussex have not yet revealed whether they will attend Charles's coronation in May, but a spokesperson said the couple had received email correspondence from the King's office about the high-profile event.
Harry wrote in his message to the trust: "I've been involved with Terrence Higgins Trust for a number of years, and the fight to end this epidemic is a big piece of my mum's legacy.
"Like many, my mother grew up in a world where HIV was likely a death sentence. Yet, in the midst of all that uncertainty, she led with empathy, finding the humanity in all around her and demonstrating the power of connection in the face of fear.
The trust has pledged to make England the first country to end new HIV cases by 2030.
Harry urged people to support the drive, saying: "They need all of us to do our part by encouraging testing so we all know our status, eradicating stigma that thrives on silence, and donating the resources Terrence Higgins Trust needs to keep up their efforts at pace.
"Though the last 40 years have shown significant progress, we cannot slow down now, we must finish the job."
He added: "My biggest and heartfelt congratulations on this historic milestone. May the next one we celebrate signal an end to the HIV/Aids epidemic for all."
His message appears in the trust's auction catalogue, with the fundraising sale including art by Tracey Emin and Antony Gormley taking place at Christie's in London on Monday.