Former Irish premier Bertie Ahern has said he expects the DUP to take "a few weeks" to consider clarifications on the Windsor Framework.
The DUP is considering whether it will back the agreement on post-Brexit trading in Northern Ireland.
Speaking at Stormont after a plenary session of the British-Irish Parliamentary Assembly to mark the 25th anniversary of the Good Friday Agreement, Mr Ahern said it is "reasonable" for people to seek legal and working clarifications on the agreement.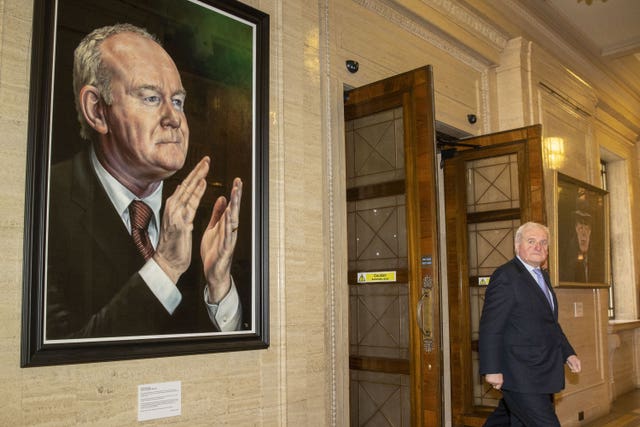 "It would seem like a few weeks is a reasonable time."
Mr Ahern, who was Ireland's taoiseach at the time of the implementation of the Good Friday Agreement, said the Assembly could be back in session for the anniversary in April "if people wanted to".
"I don't know how many clarifications are necessary. But, you know, Rishi Sunak can't continue to give this high preference, as he has been doing for a number of months, indefinitely," he said.
"I think these issues should be possible to deal with fairly quickly."