Sarah, Duchess of York, has said she will "always be there" for her ex-husband Andrew.
Sarah Ferguson married the late Queen's second eldest son in 1986 but the couple, then titled the Duke and Duchess of York, split up in 1992, although they have remained friends.
She has spoken about being grateful to have "even a minute" of the Queen's time before her death in September last year.
She told The Telegraph: "Because also, during the last three years, her poor son [Andrew] has been going through such a tumultuous time and I think HM was very relieved I could help her with him, so we became even closer then.
"I've always admired and adored her. Really, she was more of a mother to me than my mother."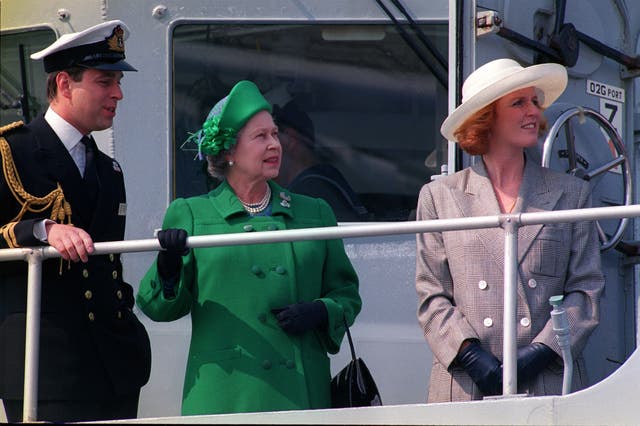 Asked if the Queen was confident she would be there for Andrew after her death, Sarah added: "She knew.
"I will always be there. Always. Because I love her."
Sarah and Andrew's two daughters, Princess Beatrice and Princess Eugenie, are among the late Queen's eight grandchildren.
Andrew stepped down from public life after the furore over his friendship with paedophile billionaire Jeffrey Epstein and paid millions to settle a civil sexual assault case to a woman he claimed never to have met.
The duke was cast out of the working monarchy and no longer uses his HRH style after Ms Giuffre, who was trafficked by Epstein, accused him of sexually assaulting her when she was 17.
The duke denied the claims.