An SNP MP has apologised after coming under fire for saying politicians who use too much make-up for television appearances "tandoori themselves".
John Nicolson made the remark in a video recorded while he had his make-up done for a TV show.
He was condemned by Scottish Conservative MSP Pam Goshal for the "offensive stereotype that I'd hoped we'd left behind in the 1970s".
Mr Nicolson, the MP for Ochil and South Perthshire, said on Twitter on Friday: "A number of newspapers are running online pieces about a light hearted comment I made the other night before I went on to 'Debate Night'.
"I'd really no intention of hurting anyone's feelings. My apologies to those who felt hurt."
In the video, which was later deleted, the MP said: "If politicians put on make-up themselves, they tend to go, I'm right in saying, they go a bit overly brown, they tandoori themselves. That's why you need a professional make-up person."
After the 40-second clip was uploaded online, Ms Gosal wrote to Mr Nicholson to demand that he removed it and apologised.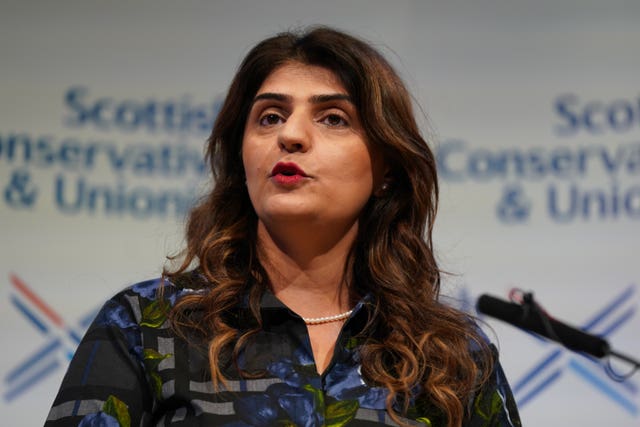 "To use the term 'tandoori' in relation to brown skin colour is grossly offensive. The subtext is clear: brown people eat curry.
"It's an offensive stereotype that I'd hoped we'd left behind in the 1970s, yet here we have a supposedly 'progressive' politician using it in 2023."